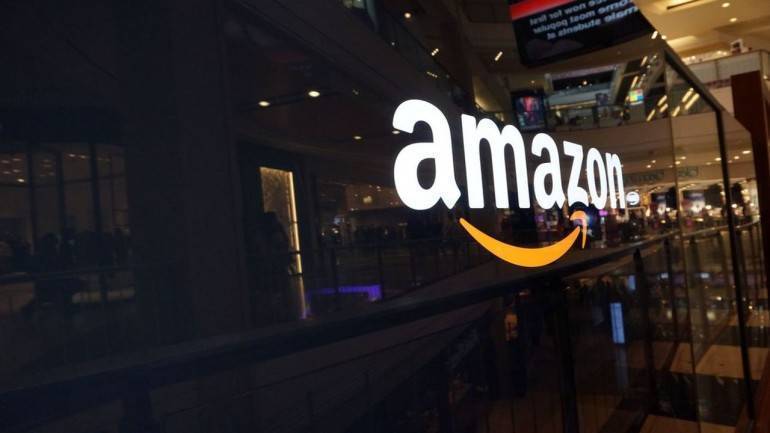 15 November 2017, India:
To make its mark in Indian market, Amazon India has nearly doubled its authorised capital to Rs 31,000 crore ($4.74 billion),  matching its earlier commitment of $5 billion made in June last year.
According to regulatory filings with the Registrar of Companies on Tuesday, Amazon India has already issued paid up capital of ₹17,839 crore ($2.7 billion) towards its marketplace arm Amazon Seller services – exceeding the initial commitment of $2 billion in July 2014.
This move will improve the prospect of further investment commitments from founder and chief executive Jeff Bezos.
This also means that Amazon is ready for an all-out, high stakes war against Indian local e-commerce rival Flipkart. Earlier in April this year, Flipkart got $1.4 billion war chest. Amazon wants to outweigh the war chest commandeered by Flipkart.
An Amazon India spokeswoman told Mint, "As India's largest and fastest growing e-commerce player, and with a long-term commitment to make e-commerce a habit for Indian customers, we continue to invest in the necessary technology and infrastructure to grow the entire ecosystem. We are delighted and humbled by the trust from our customers, to lead in India on things that matter to our customers in over four years of our business, while continuing to launch innovative India-first initiatives as well as completely new offerings like Echo, Prime and Prime Video".
Amazon Worldwide Consumer CEO Jeff Wilke has said that amazon is not bothered by the huge losses the eCommerce company faced in the International markets (including India). This funding commitments proves the remarks of Jeff Wilke.
In an interaction with The Economics Times, Mr. Wilke told, "One of our leadership principles is customer obsession, and we don't spend time thinking about competitors. We promised in 2014 that we will invest $2 billion (in the India business) and then in 2016, another $3 billion. We are on track to invest all that money. We are investing because we like the return that we are seeing in terms of growth and we like the inventions on behalf of sellers and customers".
Amazon India chief Amit Agarwal has also indicated that Amazon has a multi-year, multi-billion dollar view as far as India is concerned.
In an interview on 27 October, Amit Agarwal said, "I think our investments are still squarely in the same three areas—how do we add more selection, how do we make it easier for sellers to offer more competitive prices and how do we build for faster deliveries… A layer on top of that is that we keep investing in Prime—so video, music, Echo, etc., are our key areas".
In the festive sale, Amazon lost out to Flipkart. So, we can understand the willingness of Amazon to pump in more funds. According to some reports, the company lags Flipkart in terms of overall gross sales.
Amazon has disputed the claim that it lags Flipkart. The company has asserted that its methodology of calculating gross sales could be different from that deployed by Flipkart.
On this matter, Harminder Sahni, founder and managing director of consulting firm Wazir Advisors said, "As of now, the battle between Flipkart and Amazon is too close to call. I don't think is Flipkart is going to lose out in the near future, unless they make big strategic blunders, which is highly unlikely". He further added, "Having said that, Amazon should be happy with what they've achieved so far. They have already realized that India is not a winner-takes-all market and that there's enough room for two big players to compete".
(News – LiveMint, Image – MoneyControl)