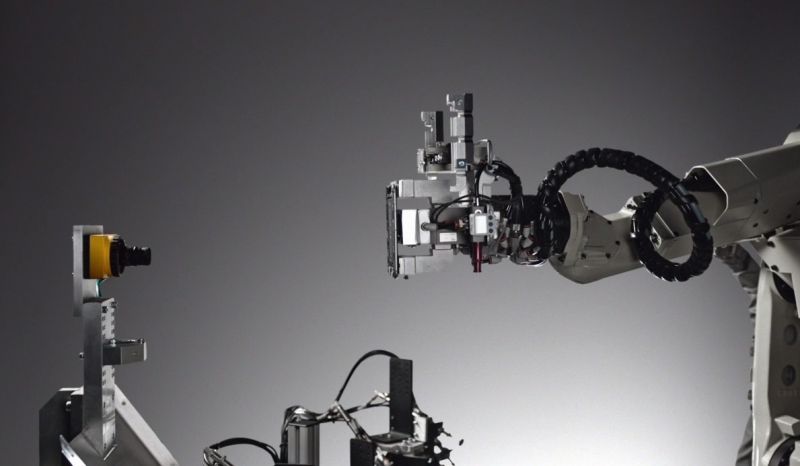 22 March, 2016, USA: Apple took the curtains off from its latest invention called 'Liam'. It is a robotic system which the company has invented to take apart junked iPhones and recover valuable material that could be recycled.
With this invention, company plans to put a side all the criticism that it has been facing over the years. Apple has been criticised for its designs as they are so intact and tight that it becomes next to impossible to dissemble, refurbish and reuse.
Apple's team has been working on tight deadlines over the period of three years to develop Lion. During its initial stage, the robotic system will focus on iPhone6. However, the company plans to modify and expand the system so that it can extract valuables from maximum number of devices.
According to the company, "The system started to operate at full capacity last month and can take apart one iPhone 6 every 11 seconds to recover aluminum, copper, tin, tungsten, cobalt, gold and silver parts."
Lisa Jackson, Apple's vice president of environment, policy and social initiatives, said "The robotic system is meant to push the technology sector towards more recycling, both by manufacturers and consumers. We need more R&D if we are going to realise the idea of a circular economy in electronics"
Also Read-
Researchers Find Loophole In Apple's Encryption
Its Official : Apple Introduces New iPhone SE
Counter Measures To Tackle Phone Sales; Smaller iPhone Expected At Today's Apple Event !
Comments
comments