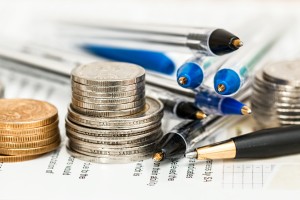 July 04, 2015: Aramex, Global Logistics Service Provider has invested in last mile mobile-based companies Grab.in and Logisure to strengthen its last-mile delivery service in the ecommerce segment in India.
Grab a Grub that does on-demand hyperlocal deliveries as well as first mile and reverse logistics across 10 cities to receive investment of Rs 20 crore from the company. It works with Snapdeal, Zomato, McDonalds, Pantaloons and Grofers among others. The investment in Logisure, which has developed a platform for intelligent urban freight management, has not been disclosed.
"Ecommerce's contributions to our overall revenue are on the rise," Percy Avari, country manager for Aramex India, told to ET. "Due to the rise of the Omni-channel shopping model, we believe customers will be soon looking for new and more delivery solutions, especially for same-day deliveries of ecommerce sales."
Dubai-based Aramex is expanding its ecommerce footprint across West Asia, Asia and Africa. The investments in Grab and Logisure are part of its recently launched 'Rapid Scaling-Up' model that aims to leverage partnerships with mobile-based startups to improve last-mile delivery solutions.
The logistics company had also announced an investment of $2.94 million in a Series-B round of the UK-based what3words, which is creating a global grid of three word addresses as part of the initiative. In India Aramex works with all major ecommerce marketplaces as well as shipping India-bound orders on Amazon.com.
For Grab, the Series-A round has seen participation from all of its existing investors.
Also Read:  Drone Delivery : A Game Changer for Logistics Space?
Schedulers Logistics Raised Series-B Round From GVFL
Comments
comments