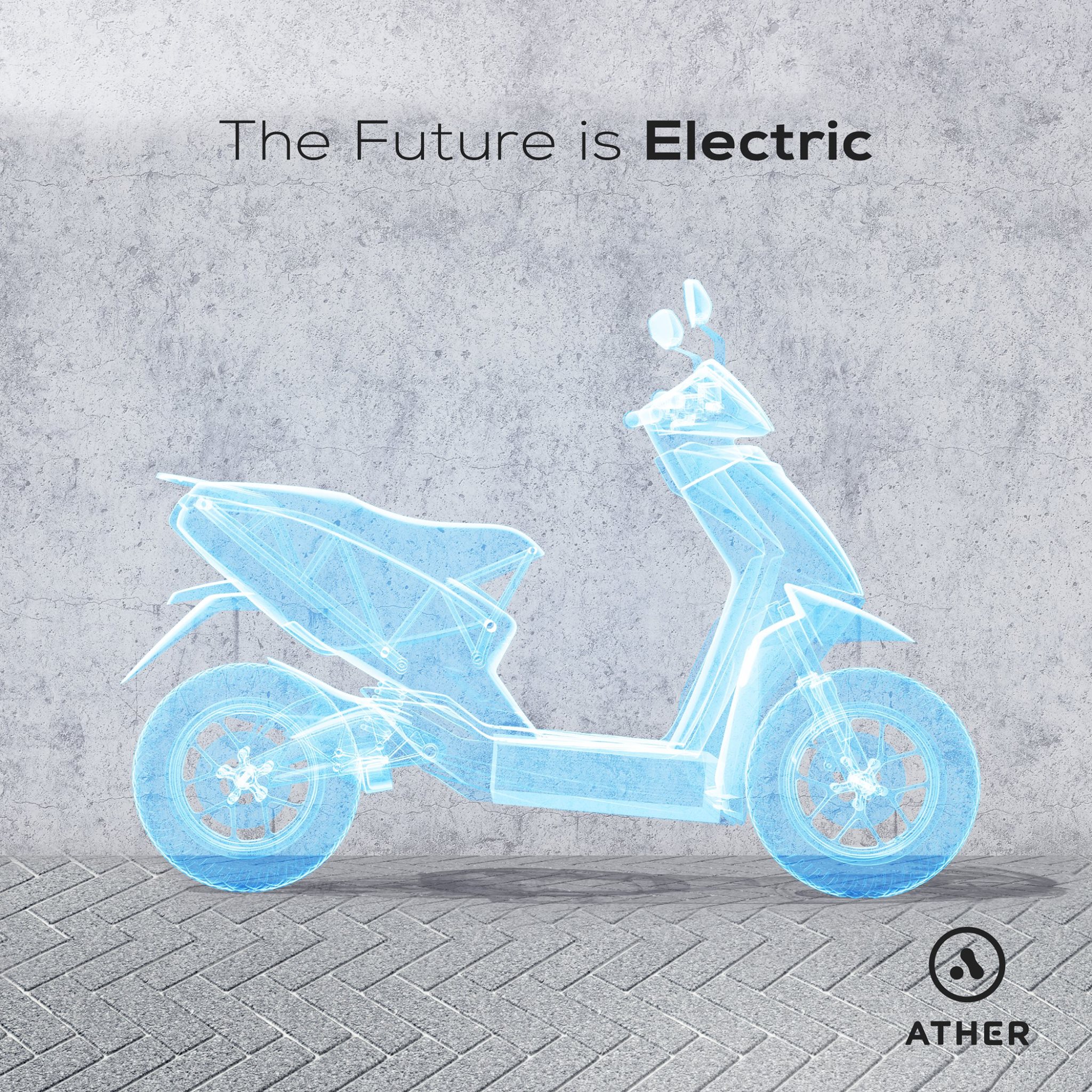 On February 23rd this year, Ather Energy unveiled a first of their electric vehicle series,the S340, at Surge 2016. The launch not only gave a preview of the much awaited vehicle to people but also sent out a loud and clear message across the industry.The age of powerful connected electric vehicles has arrived in India and users would no longer have to compromise when they buy electric scooters !
"We wanted to put the vehicle out to people and get a buy in. The response we got from people and from media was huge. On a daily basis we have been getting requests to launch the bike to public as soon as possible," says Tarun Mehta, cofounder of Ather Energy."SURGE was a great place for us to launch since it gave us the opportunity to interact with our target audiences – tech savvy people who are going to be our early adopters," Tarun added.

As Steve Jobs taught us, a special product targeted towards customers who really appreciate good design and technology, needs the message to be conveyed in a special manner as well. With this in mind Ather is currently building its Experience Center in Bangalore which is expected to be ready in 3 months. The Experience Center will allow people to come and take test rides. At these Experience Centers people can really experience what the product is all about !
With the launch of this Experience Center in Bangalore the company is also expected to start taking pre orders. Once the experience center in Bangalore is up and running the company will also have 2 more experience centers coming up in Pune and then in Chennai by the end of the year. "Experience Center will really help people understand how connected electric vehicles work – the control panel, the sync with mobile phones etc. But more importantly these Experience Centers will show people what the future is going to be. We hope we will be able to excite people about the future of vehicles which is electric" says Tarun.
What Tarun Mehta and Swapnil Jain are trying to do at Ather Energy in India is something not many have tried to do before.The idea, the product and the approach to creating this product, all have never been tried by many in India before.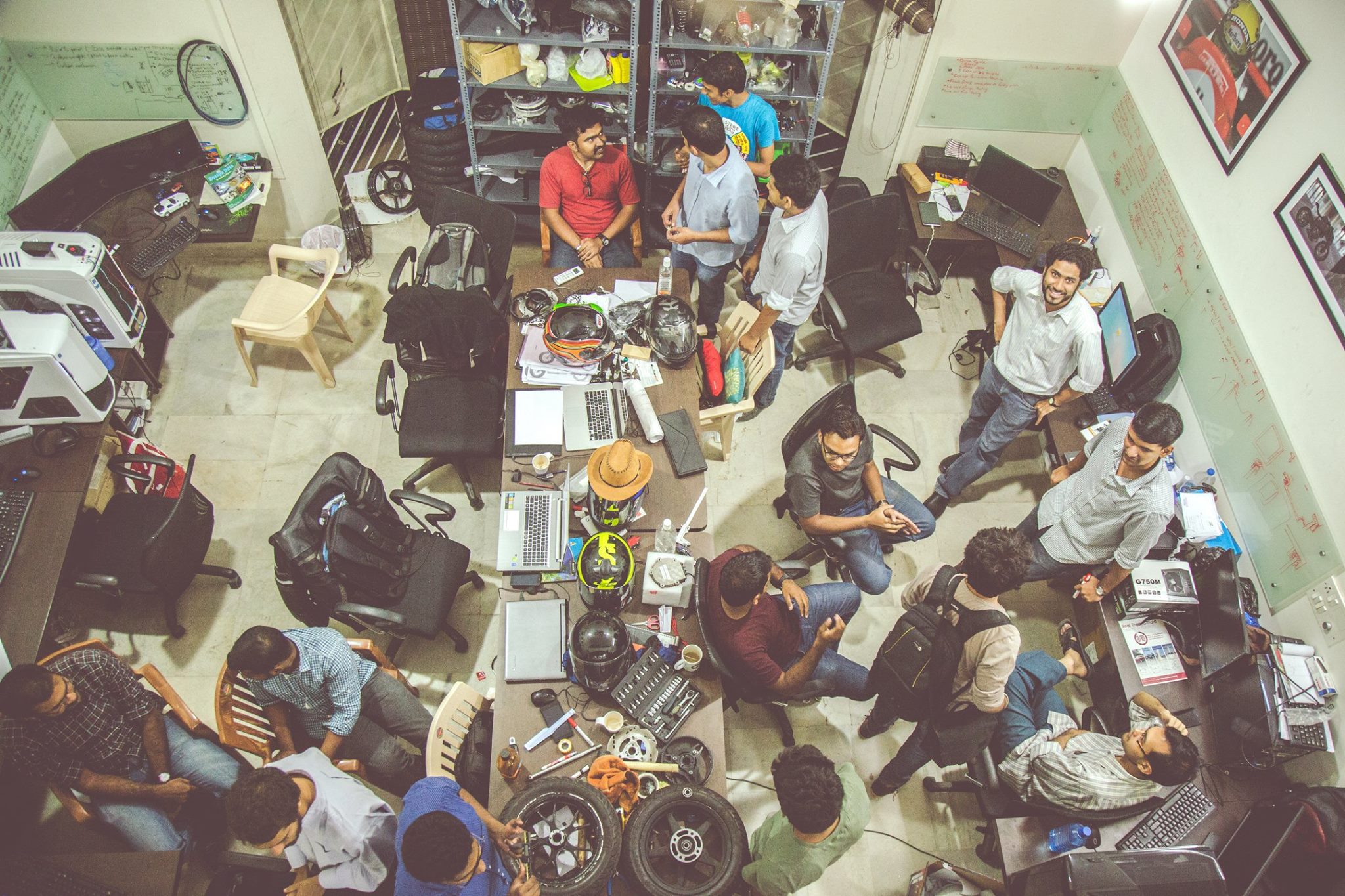 "If you think about how vehicles are typically built, one looks at the entire specs of the vehicle that you are trying to build and then get in touch with the right vendors and right suppliers to build an ecosystem around yourself that will help you create that vehicle. Based on the existing solutions provided by these suppliers you will come up with a final product. However in the process you are not rethinking how the engine is being built or what better can be done with each component so that the final product is far better than what the existing market can offer. You might push the boundaries a little bit and might integrate the product in a very sensible manner. That is exactly what any existing automobile company can do much better than what we could ever have. However what differentiates us is that we are building the entire technology stack ourselves.And that is what changes everything," says Tarun with an excitement about his product clearly showing in his voice.
"We strongly believe in vertical integration. We strongly believe that everything we build in our product needs to be built ground up so that there is no redundancy in design of any sub component, there are no unnecessary features, no wastage. Also the fact that we are working on a technology that is at a very nascent stage makes us work ground up. It is very difficult to find suppliers who are working for 30 to 40 years in the area of connected electric vehicles. So everything you see today on the vehicle expect the motor controller has been designed in house," says Tarun.
One of the most important problems that the company faces today is that most of the technologies they are working on both on the hardware and software side are extremely nascent technologies from most perspectives. So whoever they hire at Ather is working on a technology that not many are aware of. And that is what lies at the heart of the culture at Ather – building stuff, creating products. At Ather people are not only able to see the sub component that they have built but can also see the entire vehicle being assembled at the same place which gives any creative mind the satisfaction of building something from scratch. It also changes the discussions happening at Ather. Engineers are not only worried about building a great component that fits the specs but are also taking care of how will their sub components look when assembled into the whole product so the design angle is automatically set in the mind of an engineer.
This discussion is fundamentally product thinking – something not very commonly implemented in India. Very few product companies have been able to excite people and find the kind of talent who has a product thinking mindset. Specially in the mechanical field no one other than Nano has managed to work with a great team that takes a product from conceptualization to going to market.
The process of hiring is therefore especially hard at Ather. "This really makes it hard to get people who a. have the knowledge of technology that we are talking about b. who love building stuff and can think like a product designer first. As you can imagine, building a team is one of the toughest jobs at Ather," says Tarun.
So how does Tarun go about finding talent ? What is it that he looks for in people when recruiting them ? "One of the important things that we look at when we hire at Ather is the ability to see the future. There has to be a little bit of "visonariness" in every person we hire. At Ather we hate the word Jugaad. Whoever comes to Ather has to come with a mentality that our company and our product has to go beyond us. The product that we build today has to be relevant for the next couple of decades.
The other really important thing that we look at in our product designers is the ability to not empathize. Let me explain this a little bit. As a product designer you are traditionally taught to not fall in love with your product and to look at things from perspective of your customers. This is something we have changed at Ather. We believe in the philosophy that you should be your own customer first. We believe that every time instead of thinking like the customer if you just can be your own customer then that can make things so much simpler when you build something.
Another important thing we look at when hiring at Ather is if there is real passion for building the product. When we tell our hires about our products do they get a feeling that this is exactly what they were looking for and now someone is actually building this product. Even if these hires do not get selected would they still want to pre order our product ? "
Not very surprisingly Ather Energy takes a lot of time to hire employees. Tarun admits that sometimes they have even taken about a year to fill one position. For them the person coming in has to be a perfect cultural fit. So once they make a hire, they know the person is in for a long term. Not surprisingly then, the company sees very little employee churn. Barring very few of their employees who left the company to pursue studies abroad, the company has not seen a lot of employees leaving them for other options.
Ather is a very young company today with most of their employees being freshers who have built vehicles before at competitions such as Formula SAE. One of the company's founder,Swapnil Jain, as well as their head of product have both come from building vehicles at competitions when in college.
Hiring for a startup is anyways a difficult job. One can only imagine how difficult it would be to hire for a company like Ather. However, with the kind of vision that Tarun and Swapnil have one can see that the two are onto building a strong team with a lot of passion for the work they are doing. And once a team like this is built, the company is sure to be unstoppable in their pursuits.
Comments
comments