Several technology gadgets are available in the market, and many equipment, especially temperature-related equipment like thermostats, have also become smart today. Thanks to Google, who launched their new Smart Thermostat under their Nest lineup of devices, it's none other than the best-selling gadget, the Google Nest Thermostat, Google Nest Thermostat E, and Google Nest Learning Thermostat. This new Google thermostat has become the focus under the radar as it's selling for an incredible discount, thanks to the Black Friday Sale 2023.
To give you a glimpse of the product, the Google Nest Thermostat, Google Nest Thermostat E, and Google Nest Learning Thermostats are among the top major Nest devices from the tech giant. The thermostat offers accurate information, smart features, and a premium design.
Black Friday Deals on Google Nest Thermostats
Many retailers sell various products, including Google Nest's lineup of Thermostats. However, today, there are fewer options where you can buy the product, but thanks to BestBuy's Black Friday offering some great discounts on Google's Thermostats.
These new smart devices will be the next move to make your home smarter. Let's look into Black Friday deals on Google Nest Thermostats without any further ado.
Google Nest Thermostat
Original Price: $130
Black Friday Deal Price: $90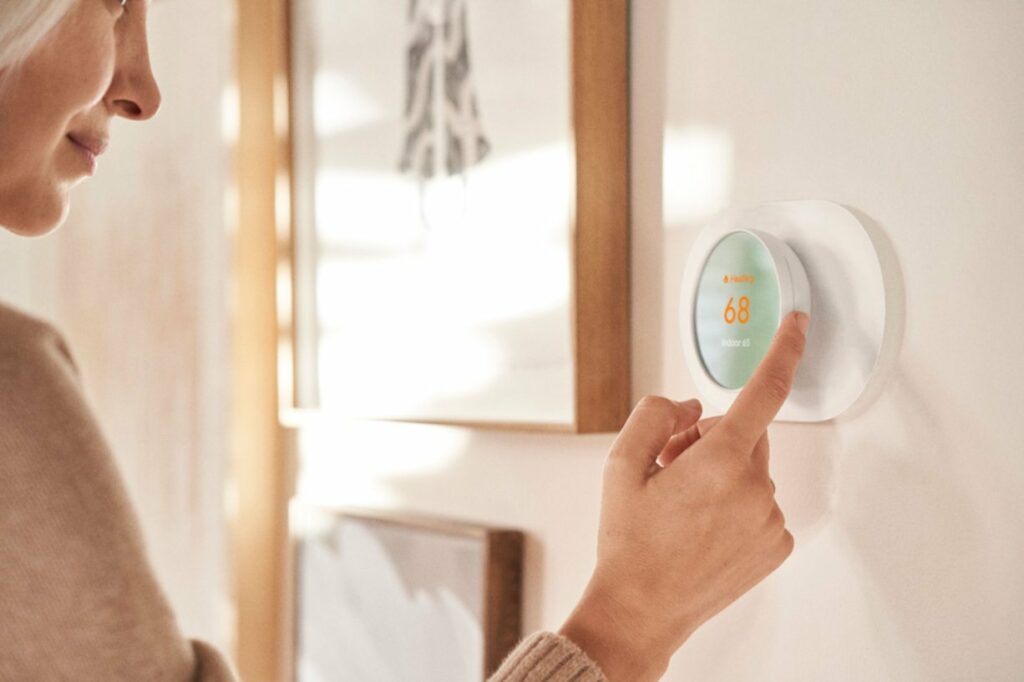 Google Nest Thermostat is among the cheapest thermostats within the Nest lineup. This thermostat can connect with the Google Home app, where you can control the thermostat even when you are not at home.
This thermostat can be used to monitor your residence's heating and cooling system and even send alerts if the temperature goes beyond the limits.
The thermostat also comes with a Savings Finder, where the smart device will offer insights on how the user can save on energy. As this thermostat is programmable, the user also gets the freedom to create an efficient schedule by accessing the thermostat via the Google Home app. Right now, its selling for a huge discount at BestBuy.
Google Nest Thermostat E
Original Price: $169
Black Friday Deal Price: $145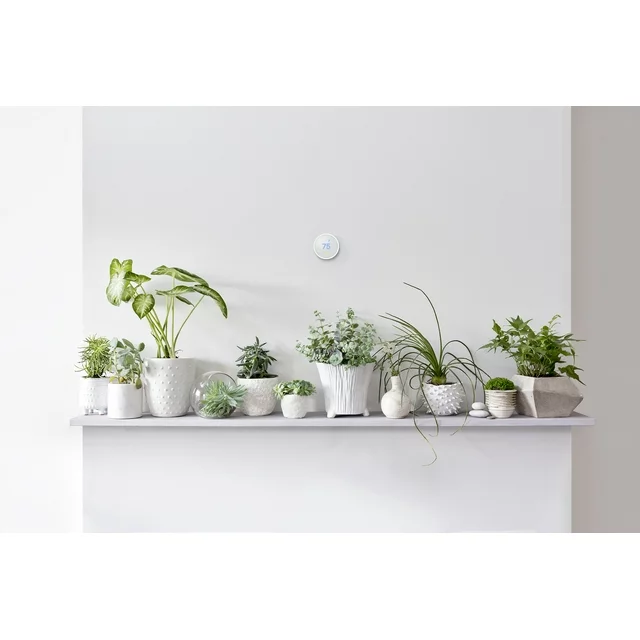 Google Best Thermostat E has a more straightforward design with a 24-bit LCD frosted display on the front, which curves around the blends to the backside.
Just like the Google Nest Thermostat, this E version of the thermostat also comes with energy-saving features that will help you to reduce your overall electricity cost by a considerable extent.
Google Thermostat E also comes with auto-off. Google Thermostat E uses its sensors to offer an entire insight into the energy consumption of your Google Home app.
Google Nest Smart Learning Thermostat
Original Price: $249
Black Friday Deal Price: $179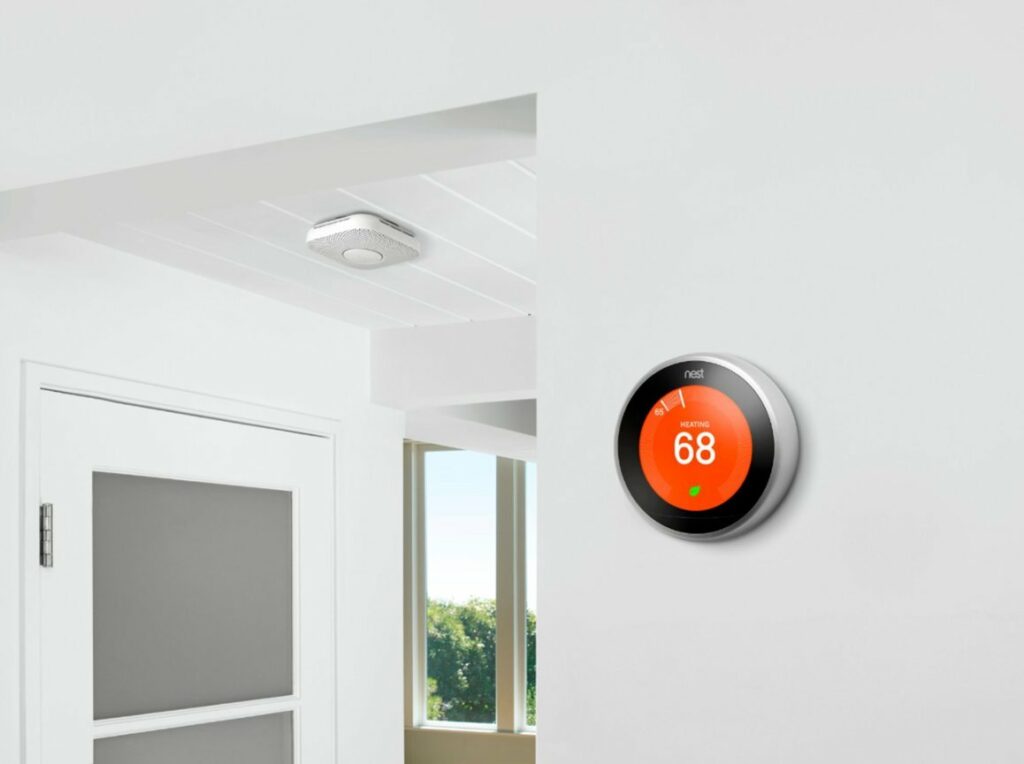 If you add a little extra budget, you may have your eyes on this new Nest Smart Learning Thermostat, which is among the top-end variants within the Nest thermostat variants.
Google Nest Smart Learning Thermostat has even better-enhanced features; this thermostat is compatible with smart devices like Amazon Alexa and Google Assistant, which you can connect and give commands to the thermostat.
You get the same smart features like Scheduling, Provide Electricity Savings Insight, and it also has an HVAC monitoring system to offer alerts and reminders to the user.
Choose the Best Google Nest Thermostat
If you are wondering which one of the thermostats is the best for your usage, you can focus on any of these thermostat.
All of these thermostats offer accuracy in sharing information. The trio thermostat is relatively easy to install; you will get everything you need within the box.
You can go ahead with the budget you got. If you have a strict budget of below $100, then the Google Nest Thermostat is the right, and if you can bump a little, you can go with the Google Nest Learning Thermostat as the difference in pricing between the Learning and E variants is not huge.