Promoting products, goods and services is no easy job, especially in today's market with ever growing competition. It requires constant hard work- communicating with customers, promoting products and taking complaints.
Apart from formal training and education, a little extra knowledge will take you a long way, not only for product marketing but in every field. And the best way to gain extra knowledge is through books. So here are ten books that you must read if you are trying to hone your skills for product marketing.
1. Crossing the Chasm
Cross the Chasm by Geoffrey A. Moore focuses on Technology adoption life cycle- from innovators to laggards, studying how technology is bringing a revolution in startup manifestation. This book is so great that Tom Byres, director of Stanford Technology Ventures Program, called it the "Bible of Product Marketing".
This book acts as a guide for everything, from selecting the target audience to positioning, pricing and promoting the products. This book became so famous that it led to a chain of Chasm follow ups.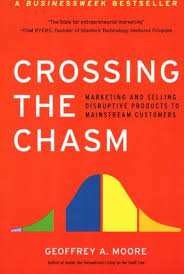 2. The Four Steps to The Epiphany
The Four Steps to The Epiphany is an influential book based on practical knowledge, and that is the reason why this book is a must read for everyone in Product Marketing. Often startups are compared to large companies and then deemed inferior to them. But this book argues with that point, stating that startups search for new business models whereas established companies simply execute existing ones.
If you are confused about business plans and strategies and how to implement them, then this book will help you in figuring that out. It lists out the fault in existing business plans for beginners and suggests how to rectify them before you go into loss.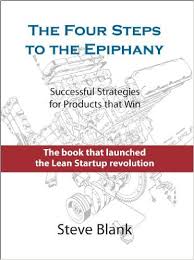 3. 42 Rules of Product Marketing
In 42 rules of product marketing get advice from 42 business experts from all over the world in a few pages. This book is one of the best books for product marketing because it is a combination of advertising mantras from 42 best product marketing gurus.
It will help you build your product positioning, find the target audience, have an effective flow of communication with the customers, understand consumer mindset, get feedback from customers, work efficiently with the sales team and in the end, sell the product! This book has everything, from product building, to promoting, to positioning, to PR and sales.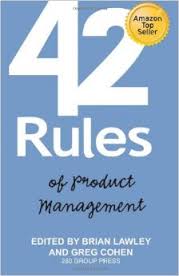 4. Inside the Tornado
Inside The Tornado is another book by Geoffrey A. Moore, and is the part of his three-part marketing series. It gives you a guideline starting from moving products from early adapters to getting the product into the mainstream market. The "tornado"is in reference to the mainstream market, where the product makes its final breakthrough. It is a "make or break" stage for every company. This book will help you in forming a good two way communication with your prospective clients to make your product a hit in the market.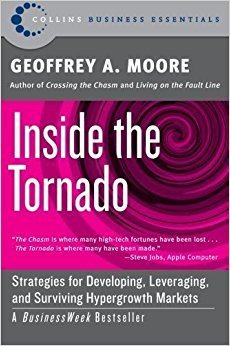 5. The Product Manager Survival Guide: Everything You Need To Know To Succeed As A Product Manager
The Product Manager Survival Guide researched and tried practical advises work best then any other philosophies. This book offers you just that! Steven Haines gives out the best on market practices required for product marketing. It is a step by step tutorial to manage and properly market a product. This guide is for beginners as well as experts, as the advises are on-job practically tested.
The book has four sections- Getting your bearings, learning the product's business, getting work done and moving forward. The sections are organised in a way to make your learning easier and systematical. One of the main reasons why people like this book is that it focuses on present rather then what you should do in future.
6. In Search Of Stupidity: Over Twenty Years Of High Tech Marketing Disasters
In Search Of Stupidity defines "product marketing made fun." It is written in an humorous tone, grabbing attention of young minds who escape reading heavy, boring books. It analyses why marketing strategies fail for top notch companies, especially in high tech marketing.
It is educating and entertaining at the same time. It takes marketing campaigns and strategies from the last two decades as case studies, turns them into illustrations and portrays why these strategies failed, all of that in a funny way. By the end of this book, you will emerge as a smarter product marketeer.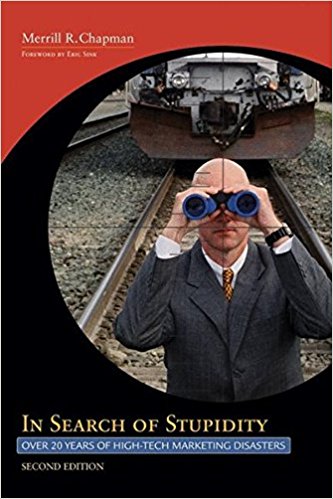 7. Positioning: The Battle for your Mind
Consumers these days are more aware and sceptical about brands and their products. Product marketeers face this huge problem of communicating with customers who need convincing to try a product. To face this challenge, marketeers need specialised skills and knowledge.
Positioning: The Battle for your Mind is a guide for just that! It explains you how to place and position a product so that prospective clients can immediately notice it. Then it includes communicating with the customers, answering their queries and taking up their complaints. More than that, it also explains how to deal with competitors.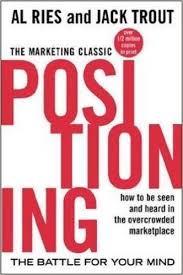 8. The Hard Thing About Hard Things: Building a Business When There are No Answers
The Hard Thing About Hard Things by Ben Horowitz, co-founder of Andreessen Horowitz. And being a man of such a big stature and a business tycoon, nobody knows business better than him. He is honest about the hardships and challenges of the business world, in building the business and more in running it.
The book is based on his story and experience in finding a business, managing it, developing products and services, promoting the products and services, enduring losses and gaining profits. Ben talks about serious issues in a comical and sarcastic way, which makes this book stand out from  every other business books.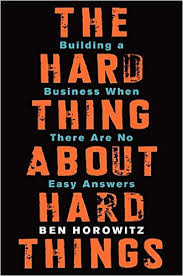 10. To Sell is Human: The Surprising Truth About Moving Others
Everyone is a salesman every day of their lives. From making a class presentation in college, to pitching an idea among friends to creating a buzz about something in office or social media, we are all selling or promoting something at the end of the day. So why not accept it and getting professional?
To Sell is Human will help you to do just that! Become the best at pitching you ideas, promoting your services and advertising your goods. This is one of the most practical books written in the field of advertising.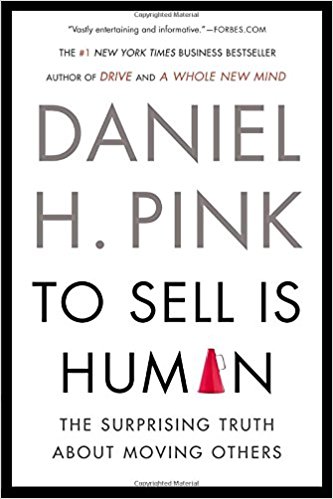 (Images credit: Amazon)
Additional Reads:
10 Books By Indian Writers That Every Entrepreneur Must Read
10 Books That Entrepreneurs Must Have On Their Shelves
Comments
comments