One of the primary roles of a VC is to bet on billion dollar ideas. But, Bipul Sinha, an ex-partner at Lightspeed Ventures did more than just betting. Back in 2013, Bipul was looking for the "killer app" for BLOB stores as used in public clouds.
In a candid conversation with TechStory, Bipul Sinha, an IIT Kharagpur alumni and an MBA from University of Pennsylvania Wharton School shares his journey on becoming an entrepreneur from a VC, scaling his startup to one of the fastest growing unicorns in Silicon Valley and building cloud products for the enterprise.
Lightbulb moment
He discussed the idea with friends at Google and Facebook. The result was the realization that a virtual machine (VM) was effectively a BLOB (Binary Large Object) and could be backed-up to the public cloud as a virtual machine. So back up data to a BLOB store and then use it for processes like testing and development or analytics.
That was the lightbulb moment — the confirmation that Virtual Machine backup could become the killer app for using BLOB stores.
"I pitched and discussed it with my Rubrik co-founders and that is how that germ of an idea became a reality. We found that Fortune 500 and Global 2000 companies, have a real need around cloud, data orchestration, data management, data security, could use Rubrik's solutions" he says.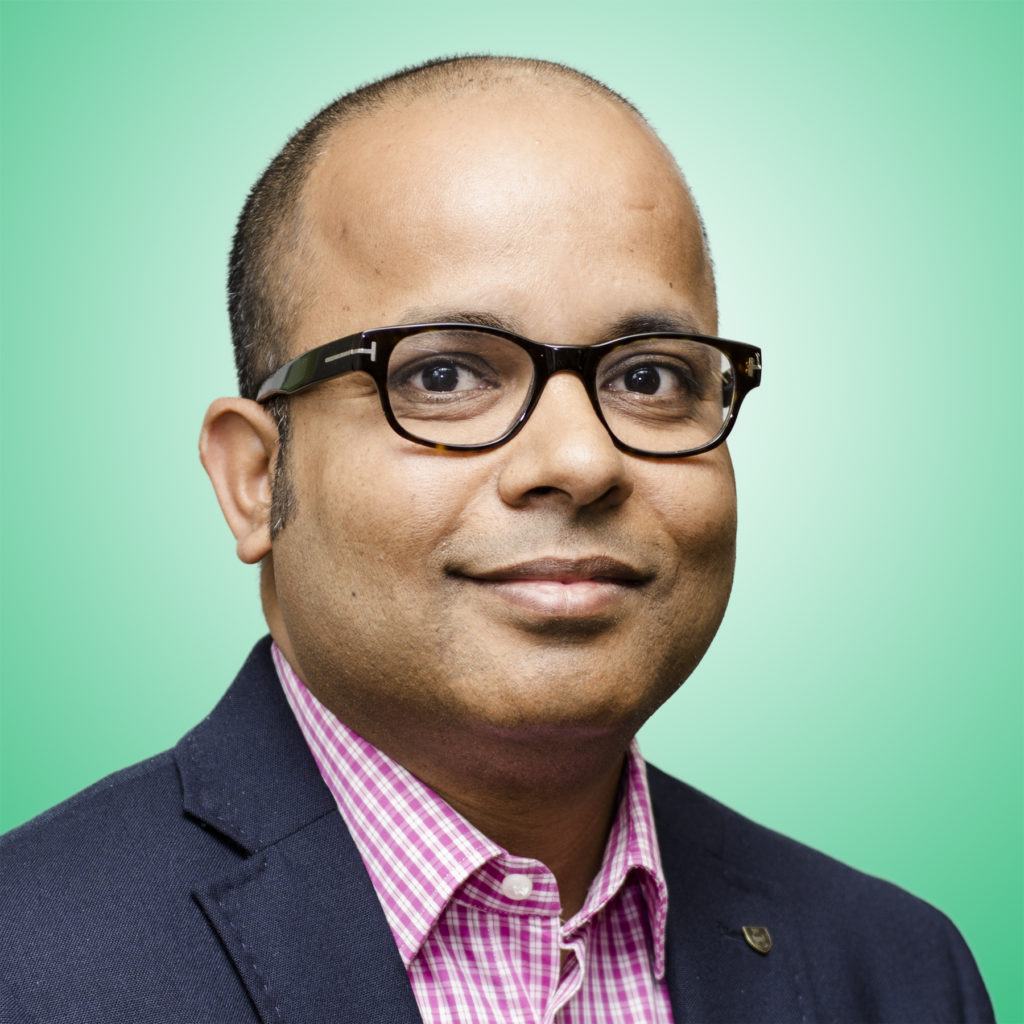 They decided to build a new platform from scratch focused on specific needs of enterprises rather than trying to force-fit legacy solutions into the framework.
Born in the cloud era
Founded in 2014, Rubrik has developed one of the world's first Cloud Data Management platform for data protection, search, analytics, archival and copy data management for hybrid cloud enterprises built from scratch. Fortune 500 companies use Rubrik to manage data at scale while realizing data-driven services anytime, anywhere.
We designed our solutions to be easy to use, simple, and being in context with the user.
Rubrik brought the simplicity of use of a consumer grade user experience to an enterprise platform, which is very uncommon in the enterprise software space.
As of today. with a team of over 350 working together across five continents and bookings that reached almost $100M annualized run-rate in just six quarters of selling, Rubrik is the fastest growing infrastructure company.
Rubrik has raised $290 million, most recently at a valuation of $1.3 billion, from leading venture capital firms like Lightspeed Ventures, Greylock Partners, Khosla Ventures. They also have some prominent angel investors from the valley like John W. Thompson (Chairman of Microsoft), Frank Slootman (ex-CEO of DataDomain), Mark Leslie (ex-CEO of Veritas), Dheeraj Pandey (CEO of Nutanix). The company today is one of the fastest growing enterprise company in the Silicon Valley.
Also Read: Life In Silicon Valley: Things No One Tells You About Startup Life In The Valley!
Secrets to reaching Unicorn status
One of the secrets to a company's growth is the ability to attract quality resources who would be a part of the company's journey to success. Similarly, Rubrik's secret to unprecedented velocity is hiring and retaining the best people who embody the company values.
The market for top tier talent is intensely competitive, but we are attracting talent at a high rate because people see us as a leader not just in our market, but in technology overall.
The company has top engineers joining from large companies like Google and Facebook because they realize they can make a big impact at Rubrik. It offers people a place to unleash their creative energy. Rubrik is comfortable doing new and ambitious things in all aspects of the business – from design to product to sales.
This a team that has had eight major product releases and have bookings approaching $100 million, all in the span of three years. People want to be part of the movement and build a company with a great vision.
From a VC to CEO
Turning a startup into an unicorn in less than 3 years is no ordinary deal, and only selected few CEOs are able to reach that peak. Bipul, on the other hand has never been a CEO before Rubrik, but his decision making skills were fine tuned during his time as a Venture Capitalist.
"I understood that companies with a long-term vision, solid business model, and path to becoming a large company would always succeed. As a founder, my goal is to build a sustainable business model, and to focus on the success of our customers and partners" he quotes.
Transitioning from a VC to an entrepreneur is a shift into a mindset of seeing more opportunities than hurdles, and focusing on continuous problem-solving. It does come with its own fair share of challenges, for example, in companies, scaling the team while maintaining the culture and the excellence is a challenge.
As a CEO, I have a real opportunity to make a direct impact on a day to day basis. Every day, I am inspired by and focused on how Rubrik can continue to deliver success for our customers, partners, and employees.
Being the CEO, Bipul spends his time ensuring all aspects of the business are aligned with the company's vision – from engaging with customers to keep a pulse on the market, hiring top talent with the right DNA to drive innovation and culture, to working with the product team to build a product that delights customers.
Also Read: Entrepreneurs Turned Investors Grow the Indian Start-up Ecosystem
Planet of APIs
In the future, application and data will be like money – secure and managed, but also universally available wherever and whenever it is needed.
"I envision that Rubrik can be like the Visa for enterprise – providing our customers with a simple, ubiquitous and reliable solution for utilizing their most valuable asset, their data" he adds.
Rubrik wants to be the platform that enables enterprises to run apps and use their data across clouds, anytime, anywhere.