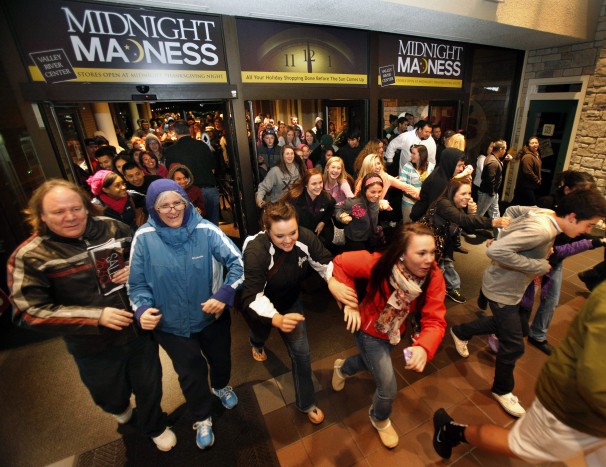 28 November 2016, USA :
Adobe today released its 2016 online shopping data for Black Friday and Thanksgiving Day. More than $5 billion ($5.27 billion) was spent online by the end of Black Friday, a 17.7 percent increase year-over-year.
It set a new record by surpassing the three-billion-dollar mark for the first time at $3.34 billion while Thanksgiving accounted for the remaining $1.93 billion. Black Friday became the first day in retail history to drive over one billion dollars in mobile revenue at $1.2 billion, a 33 percent growth Year-over-Year.
"Shoppers hit the buy button at unprecedented levels as conversion rates were up nearly a full percent across all devices in the evening hours on Black Friday," said Tamara Gaffney, principal analyst and director, Adobe Digital Insights. "With the full day total coming in at $3.34 billion, Black Friday may have just dethroned Cyber Monday's position as the largest online shopping day of the year. Shoppers are still buying at higher than expected levels in the early morning hours of Small Business Saturday."
The five top-selling electronic products on Black Friday were Apple iPads, Samsung 4k TVs, Apple MacBook Air, LG TVs and Microsoft Xbox. Mobile is driving the majority of visits to retail websites on the mega sale day at 55 percent (45 percent coming from smartphones, 10 percent from tablets) while accounting for 36 percent of sales (25 percent smartphones, 11 percent tablets.) Image- Washington Post
Also read-
Comments
comments