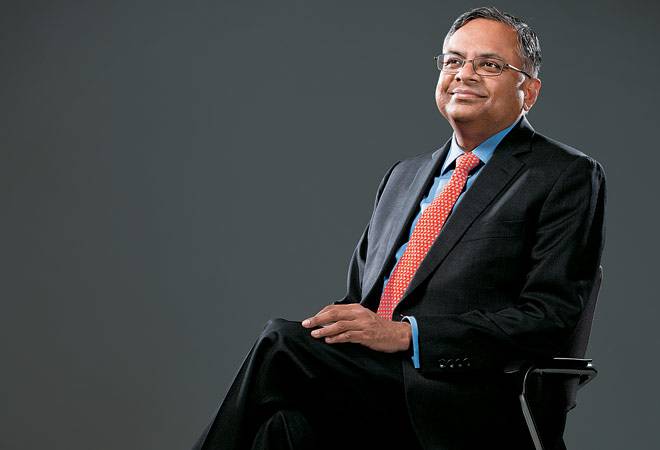 Months after the fallout with Cyrus Mistry, Tata Sons group was temporarily headed by ex-chairman Ratan Tata. The firm was eagerly looking for a chief to lead $ 116 billion conglomerate.
The wait is over for the firm has already chosen its chairman, a truly qualified successor in a real sense. Today, Tata Sons Ltd, the holding company of $116 billion Tata group named Natarajan Chandrasekaran as its new chairman, who currently heads Tata consultancy Services,(TCS) the group's largest and best-performing company.
Now, who is he? What's so extraordinary about him that forced us to write about him? So here we are; to acquaint you with the Marathon Man in the Tata group. There is something alluring about his persona for the leaders are distinct from the crowd and for the sake of inspiration let us get to know about his education, graduation, post-graduation and everything in between.
Now as we move back in time we collect that Chandrasekaran holds a postgraduate degree in computer applications from the National Institute of Technology at Tiruchirappalli in Tamil Nadu and holds his bachelor's degree in computer applications from the Coimbatore Institute of Technology, Coimbatore.
Chandrasekaran has never worked elsewhere but TCS. After doing his MCA from Tamil Nadu in 1987, he went on to execute his project work in TCS and that was when a leader started his career officially. With dreams in his eyes and fuelled up with enthusiasm and passion, he went on to become CEO of the consultancy in 2009. The dedications and focus were the things to be appreciated for neither had he applied for a job elsewhere nor did he EVER wrote a resume. Well, the world needs a little too much of such leaders!
During his association with TCS, he redefined success in his own unique way. The change was felt right when he was appointed as the leader of the company. The turnovers rose from 30,000 Crore in 2010 to 1.09 lac Crore in 2016, employee retention rates and acquiring rates hiked and efficiency climbed up the sky. Natarajan recollects his journey starting with merely 500 employees and how massively the figures rose to 37849 and ranking it as the third-largest IT employer in the world. All pointed towards how effective and influential was he as a leader.
He is a huge believer and backer of going digital. Understanding the need evolving digitally he had himself made remarkable efforts for automating TCS. His exposures with giant players such as Wal-Mart, JP Morgan, and Cisco has given him a sense of business understanding, knowledge from across the borders and an experience that is yielding the fruits now.
Talking to leaders and not mentioning risks is just not done. Being a heart core entrepreneur he broke up the monolith into 23 business units for easy management, delegation, and effective execution. Had he backed off from the fear of crashing the whole consultancy, we won't be having a leader amongst us.
Well as they say leaders aren't built in a day and neither are they born leaders. Just as every other person, his journey too was a bittersweet journey where ups and downs never failed to bring him down. He too struggled with finding x in the equations and he too faced problems learning tenses. But the passion and dedication of learning and growing were his features. Never in his life did he shy away from going off stream as from a passionate long distance runner to a dedicated farmer he has done it all. But the motto ever remained " Grow through what you go through"!
Also Read: How Biggies Are Eliminating Competition Business Through Collaboration Platform
(Disclaimer: This is a guest post submitted on Techstory by Himanshu Jain, CEO of LegalRaasta, an online portal for MSME Registration  in India. All the contents and images in the article have been provided to Techstory by the authors of the article. Techstory is not responsible or liable for any content in this article.)
Image Source: intoday.in