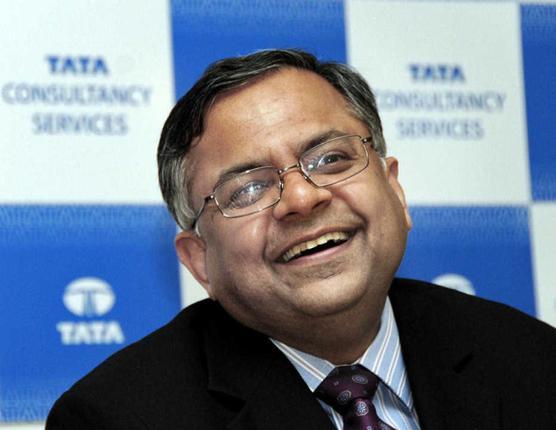 12 January 2017, India:
TCS CEO and MD Nataraja Chandrasekaran was today named the new Chairman of Tata Sons, the company announced today. Chandrasekaran was the Chief Executive Officer and Managing Director of Tata Consultancy Services since 2009. A Tata lifer, he had joined the company in 1987. He was appointed on Tata Sons board on October 25, 2016 as per The Hindu report.
"Chandrasekaran has demonstrated exemplary leadership as the Chief Executive Officer and Managing Director of Tata Consultancy Services. We believe he will now inspire the entire Tata group to realize its potential acting as leaders in their respective businesses, always in keeping with our value system and ethics and adhering with the practices of the Tata group which have stood it in good stead," the statement said.
On his appointment as the Chairman of Tata Sons, N Chandrasekaran has said: "I am humbled and honoured to be chosen to lead a truly great institution that occupies a unique position in hearts of the people in India and the world. I am proud to have been part of the Tata family for over 30 years and assuming this position is a great privilege." He has also thanked Tata Sons board and Mr. Ratan Tata for their confidence and the huge responsibility they have assigned him with.
The board of Tata Sons sacked Cyrus P. Mistry as chairman of Tata group in late October. Mistry wasn't too happy with the whole issue and openly expressed his opinion last month. Cyrus Mistry said, "Over the last five decades my family's steadfast support for the Tata Group has been one of guardianship. We have always ensured that we did the right thing for the right reasons, regardless of the consequences."
He added, "It has now been eight weeks, waiting for concrete reasons to be provided by Mr. Ratan Tata for the illegal coup he staged on the 24th of October. Nothing cogent has been forthcoming."
Ratan Tata himself is likely to go back to his original Chairman Emeritus role, though some argue that it may be better if he becomes a senior advisor to the group for a period of 2 more years. This could not be independently verified as per ET report.
The Mint reported, N Chandrasekaran was born in an agricultural family and had five siblings. His father, Srinivasan Natarajan, was a lawyer by profession but also managed the family farm. Chandrasekaran received a Master's Degree in Computer Applications from the Regional Engineering College-Trichy, in Tamil Nadu, India in 1986 after obtaining a Bachelor of Science in Applied Science from the Coimbatore Institute of Technology.
(Source- TNN/ Image- The Hindu)