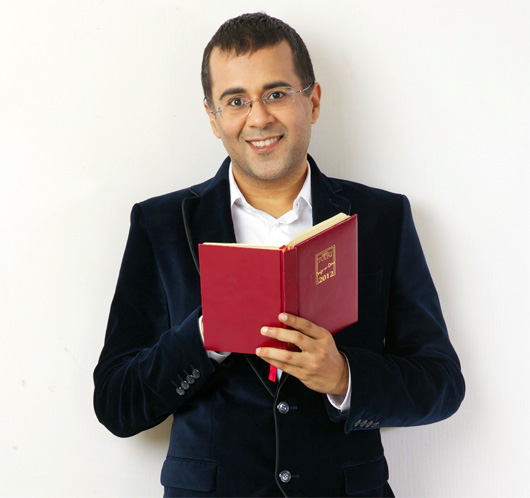 17 March 2017, India:
There is Tesla, Volkswagen, Jaguar and now in India, We are all set to witness a historic turnaround in the business of Electric cars! Mr. Chetan Bhagat, yes you read it right, Mr. Chetan Bhagat is all set to establish a new business focusing on electric cars in India.
He tweeted, "Turning gears. Moving from writing to setting up an electric car project. Always a mechanical engineer."
Few questions arise- Does that mean he quit writing scripts.. arrgh sorry- novels? Won't we be able to see him as a Dance judge on a reality show anymore? No..No! He's just revealing one card at a time! Like he said, Time to get smarter!
Turning gears. Moving from writing to setting up an electric car project. Always a mechanical engineer 🙂 #TimeToGetSmarter

— Chetan Bhagat (@chetan_bhagat) March 15, 2017
Sorabh Pant, An Author of the book 'Under Delhi', Stand Up Comedian and Founder of East India Comedy said, "Chetan Bhagat getting into electric cars is great, I mean he's an MBA and an Engineer so for a change He's actually using his skills for doing something for which he's qualified. Electric cars is a good idea for Chetan Bhagat to concentrate on. His Cars can probably be fuelled by 'Grammatical Errors'- The errors just keep popping up and up and up. He can make Formula 1 cars- Fast paced!"
Appurv Gupta, Stand Up comedian and Writer said, "I have read all the novels of Chetan Bhagat but as a 'fan of humanity' this 140 character tweet made me happier than reading all those books. I hope this 'revolutionary' thought will be with him forever and in his attempt of 'Making India Awesome', he will do 'What Young India wants' from him: Never starts writing again!"
Twitteratis were quick to react on Bhagat's new venture-
@chetan_bhagat just don't make "Half Car" ?

— Rajni Patil (@indian_patil) March 15, 2017
@chetan_bhagat : Hope you will price them as you have priced your books 🙂

— Rajiv Kamani (@kamuzworld) March 15, 2017
@chetan_bhagat plzz don't! ? tearing the books was easy, how would I destroy your car ?

— Naman (@naumi_saxena) March 15, 2017
@chetan_bhagat aha! finally! "Three mistakes of my life" is complete. #TimeToGetSmarter

— Namita Handa (@namitahanda) March 15, 2017
(Image- 24indianews.com)
Check out his funny video on Chetan Bhagat-
Also read-