Ant Group, a major fintech firm in China, said Reuters via mail on Sunday that it do not have any intentions of launching an IPO.
The firm representative stated, "Ant Group has been focusing on its business optimisation and rectification, and does not have a plan for an IPO."
After a sequence of stock modifications in which he lost a significant portion of his right to vote, Ant Group disclosed on Saturday that its founder Jack Ma no longer has any power over the firm.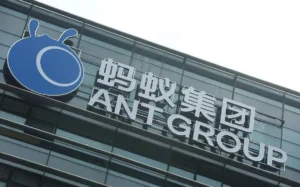 Ma's decision to surrender authority of Ant comes as the company is mostly completed with a two-year regulatory-driven reorganisation and is facing a penalty of more than $1 billion from Chinese authorities, based on a November report from Reuters.
Corporations must wait three years to register on China's domestic A-share exchange following a shift in power. The period is two years on Shanghai's STAR market, which is based after Nasdaq, and one year in Hong Kong.
When Ant's $37 billion Initial public offering, which was expected to be the biggest in history, was unexpectedly halted in November 2020, the financial technology company was compelled to reconfigure, and speculations emerged that the Chinese billionaire would have to give up control.
About Ant:
An associate firm of the Chinese corporation Alibaba Group is Ant Group, earlier known as Ant Financial. It is the third biggest financial services company in the world, behind UPI and Visa.[8] In March 2019, The Wall Street Journal stated that Ant's iconic Tianhong Yu'e Bao money-market finance was the biggest in the world, with far more than 588 million registered users, or more. The organisation is the biggest portable (digital) payment platform in the world Alipay, that also supports over 1.3 billion users and 80 million merchants, with total payment volume (TPV) achieving 118 trillion RMB in June 2020.
About Jack Maa, Co-founder of Alibaba:
Investor, philanthropist, and business tycoon Jack Ma Yun belongs from China. The global digital company Alibaba Group, of which he is a co-founder and former executive chairman, is located in China. He previously co-founded the Chinese private equity venture Yunfeng Capital.