With widespread employment reductions across industries, Citigroup Inc. is also likely to lay off hundreds of jobs within the organisation, affecting its investment banking business, among many other things.
According to a source cited by news service Bloomberg, less than 1% of Citigroup's 240,000 staff were laid off. Affected employees include those in the technology and operations department and the US mortgage-underwriting division.
According to the report's sources, the action is part of Citigroup's regular business strategy. The change happened a few weeks after JPMorgan Chase & Co., a rival, laid off hundreds of mortgage workers. In an attempt to slash hundreds of positions around the corporation, Goldman Sachs Group Inc. also carried out one of its largest series of job reductions in January.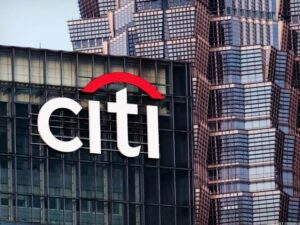 Citigroup has been improving the technology division's fundamental infrastructure in recent years. According to Chief Executive Officer Jane Fraser, the bank would eventually have the ability to lessen its dependence on human operations.
"As our investment in transformation and control initiatives mature, we expect to realise efficiency as those programs transition from manually intensive processes to technology-enabled ones," Fraser said in January, as per the report.
While the company is dealing with a widespread downturn in investment banking deals, analysts anticipate further losses in the first quarter after the lack of activity caused a 53 per cent drop in the company's revenue last year.
As part of its second round of layoffs this year, Alphabet Inc.'s Waymo division of self-driving tech fired about 137 workers on Wednesday, as the news agency Reuters reported. This brings the year's overall workforce reductions to 8%.
To "focus on commercial success," Waymo said in a statement, certain engineering positions were terminated as part of the layoffs. This year, the firm has let go of 209 workers.
Waymo's job cuts are part of broader industry-wide reductions that also affected Rivian Automotive Inc, General Motors Co, and Meta Platforms Inc.
Businesses have generally discovered that creating completely autonomous vehicles (AVs) that can travel anywhere has been more difficult and expensive than anticipated and that the potential of a successful Robotaxi business is still several years away.
Comments
comments