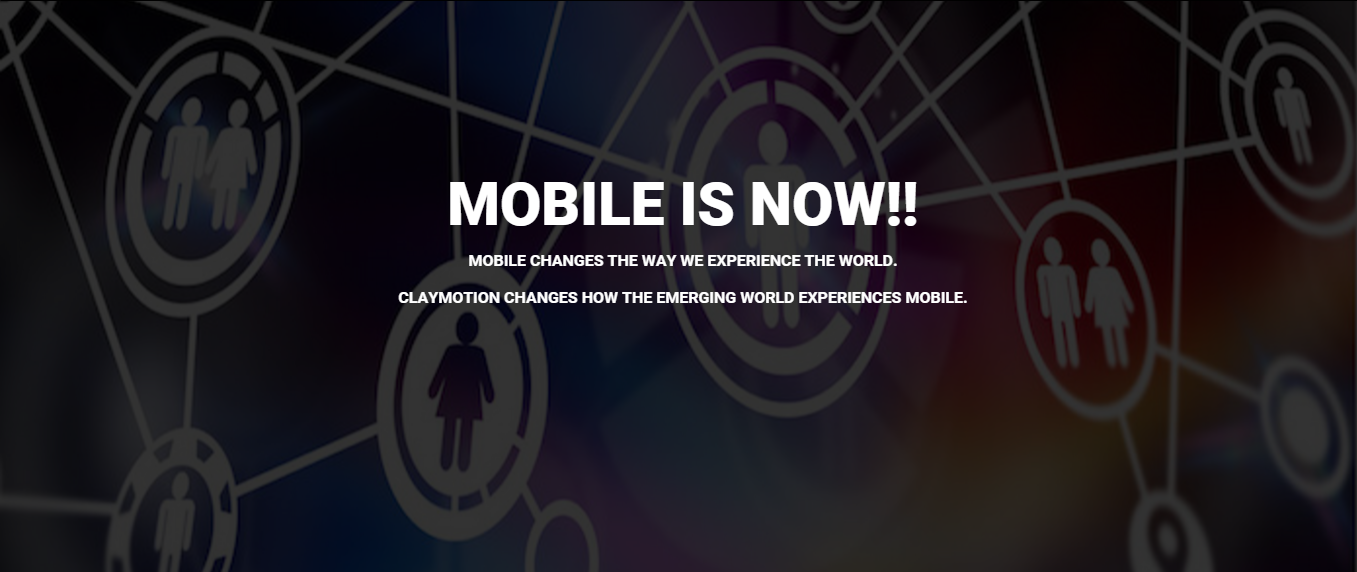 Today, Mobile advertising is a $40bn industry that's doubling year-on-year, essentially governed by 2 metric- CTR and Post Click Engagement, with CTRs less than 1% and Post Click Engagement less than 1.5%. Moreover, the growing Smartphone penetration coupled with cheap data offers a huge scope for companies to advertise breaking away from the conventional GTMstrategies. Mobile is all-pervasive in India and the emerging World. A mobile user who is a customer to a few brands, aspires to use certain brands and hates a few others, is doing more and more on the device, she/he deserves much better than an Ad Network's/Agency's/Publisher's apathetic "Spray & Pray" attitude while serving Ads. This very attitude does not allow mobile advertising to spread its wings and take off. Mobile's promise on deep targeting but the lack of its actual application was hindering its growth, delivering on this very promise is the main motivation for Neel Juriasingani and Sujoy Ghosh to build Claymotion– India's leading mobile advertising platform!
"The underlying opportunity is immense. While mobile's promise on deep targeting is great but the lack of its actual application has been a deep impediment in its local growth. This was actually the main motivation for us to build this product" says Neel Juriasingani, Co-Founder and Head of Business, Claymotion.
The Minds Behind Claymotion 
The company was created by Neel Juriasingani and his business partner Sujoy Ghosh. Neel brings over 10 years of experience in Marketing, Strategy, and New Product Development from across industries. This includes extensive experience in Mobile Advertising, Mobile Couponing/ Classifieds/Commerce and Mobile Apps. He was responsible for developing Bharti Airtel's Mobile Advertising business, where apart from building the partner ecosystem and Ad products, he also built the advertising business model providing thought leadership in the area.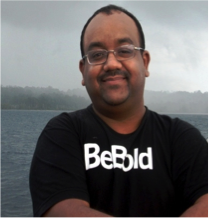 Sujoy has over 10 years of experience in Business Development, Product Management and Marketing across Asia-Pacific. He has extensive experience in the Mobile App Marketing and Monetization space spread over the last 7 years, making him one of the select few in Asia to have helped evolve the mobile app industry from its infancy till date. He has the distinction of launching the first operator Mobile App Store in India for Bharti Airtel as well as growing it into the world's largest operator app storefront, along with a developer ecosystem to support this growth. Thereafter at BlackBerry, he was responsible for leading the charge on BlackBerry World and Content Marketing across APAC.
Claymotion's Product Differentiation and Competitive Advantage
Launched in 2012, Claymotion is a mobile advertising platform. Claymotion operates as an integrated app marketing exchange for over 1000 advertisers. Based out of New Delhi in India, it operates in over 40 countries touching over 700 million users every month delivering over 15 billion impressions in the mobile advertising space.
Claymotion's offering Mobile DeCoDe is a 'User Discovery Platform' which delivers precise audience affinity profiles to advertisers powering their campaigns to deliver the best ROI possible for a campaign by profiling, based on actual transactions done by a user as against browsing cookies and other superficial data elements. This is further done by identifying the right product for the right user in real-time. The product delivers performance to a level where it not just improves the efficiency of the complete Advertising ecosystem; it also enlarges the whole advertising pie.
"As a company, it has been our constant endeavour to constantly innovate by offering future ready solutions to our customers.  Our product takes predictive analysis to the next level, which not many have been able to do in our category" Neel explains. In Claymotion, this is not just done by generating lead scores but actually identifying in real-time the best profile for the next Ad request that's coming in on an Ad Network. This model will completely shift the way in which mobile advertising is currently looked at, which is dependent on basic targeting potential completely devoid of science- a next level of lookalike modelling that promises to deliver the best ROI to an advertiser, in turn having a cascading effect on the publisher fill rates, Ad network deliveries and an overall expansion of the mobile advertising pie multiple times over.
Challenges & Future Focus
"Well, it has been a fun journey thus far with lots of learning and fair amounts of hardships, like with any other start-up" says Neel. He continues by sharing Claymotion's wins over the year:
Claymotion works with all major E-Commerce companies, Gaming companies, entertainment companies in India and the world over
Claymotion made into the Top 5 Ad Networks league coming out of India (as per TUNE)
In 2013-14, Claymotion became the biggest monetization partner of Nokia, selling their owned and operated mobile Ad properties in 30 countries
Global monetization partners of Microsoft for selling its In-App Windows traffic
Integrated with other top global Ad exchanges
Delivered results with a lean team (8 full time employees)
Speaking of the challenges in the industry, Neel adds that for starters, the market already has incumbents operating in the space. He says that for any start-up, the biggest challenge is to prove to its customers that they are worth taking a bet on, it's the initial few customers that are the hardest to get and even more difficult is to prove yourself to them. Claymotion and the team proved themselves through the results that they delivered; and they have ever since scaled up the business. Another challenge for any new business is to have a healthy sales funnel. Since Claymotion couldn't afford an army of sales folks, they tried to manage that by putting their BD efforts towards clients that will give them multi-country or multi-product access, once broken-in. Technology can become another challenge. Do we build the technology first or get our few clients first? He comments that since the Claymotion team came with a great background in mobile, Apps and advertising, they channeled tech efforts towards building those products that were the most relevant and would help in delivering results. This way Claymotion is growing fast and also not dependent on technology that might become a burden.
[box type="shadow" align="" class="" width=""]Some of the exciting moments in the journey:
Top 5 Indian Ad Networks
Becoming Nokia's largest partners
Becoming Gameloft's top 5 agencies globally
Signing up with Microsoft Globally  [/box]
"The biggest happiness is Word of Mouth. The biggest kick that we get is when people come and say we've heard some really good things about you" Neel smiles.
Currently, Claymotion is looking for funding. But more importantly, it is also looking for mentors who can help in growth.
"The landscape is constantly evolving and so is our innovation machinery to keep up with the changes. In the coming days, you should expect some really interesting products, products which are trying to solve some real problems that the mobile Ad industry is facing" Neel Concludes.
Similar Reads:
Mobile marketing budget likely to rise by 25%: Study
ARM Digital – Driving Businesses To Success With Ground Breaking Digital Marketing Strategies!
Sokrati – Ad Technology and Analytics Company Helps Brands Create an Online Presence !