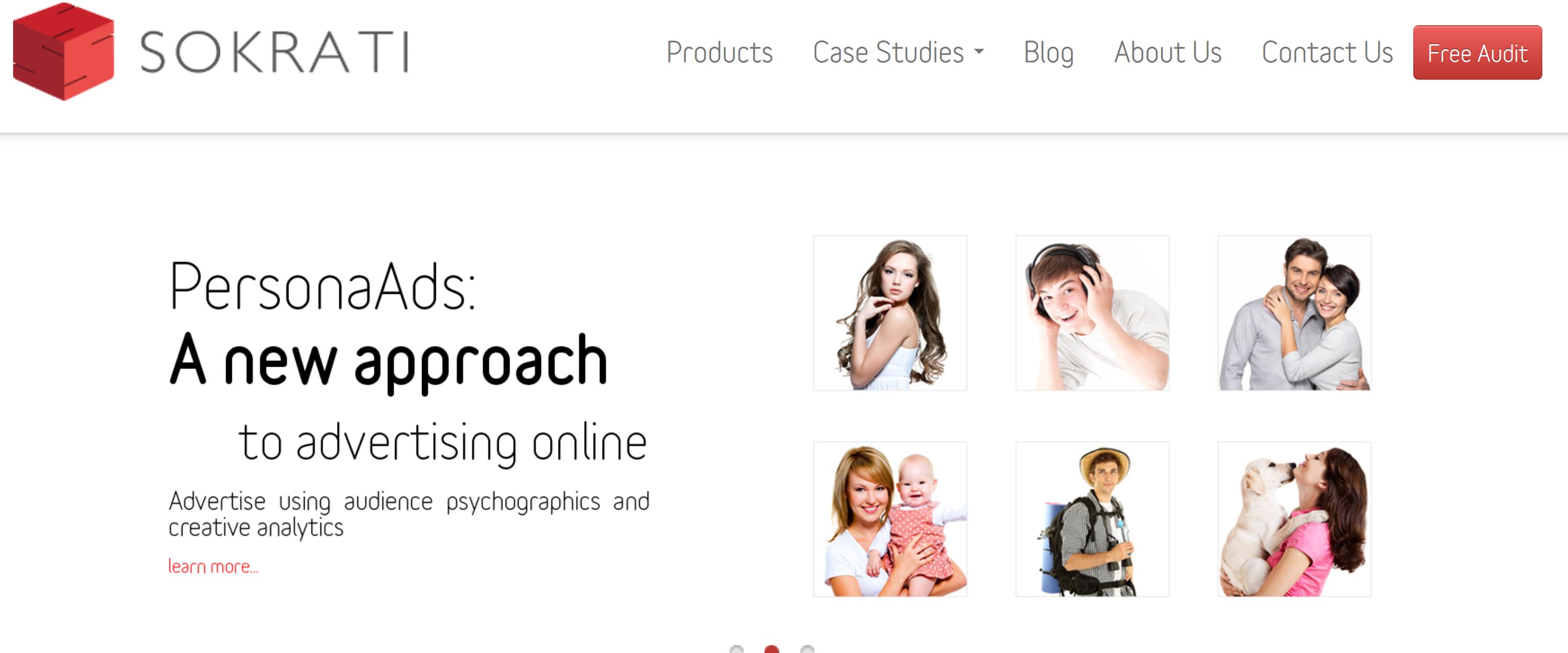 Digital world is creating a level playing field for all businesses big and small. While the traditional means of advertising such as news paper, TV and Radio were out of reach for any small business, the new digital channels are helping businesses reach customers across the globe with minimal budget and time. Sokrati is one of India's fastest growing ad technology and analytics company and is working towards helping businesses create a strong online presence.  In this interview with Techstory,Santosh Gannavarapu, Co-Founder and CTO of Sokrati, talks to us about his company, about how getting a digital presence is becoming more and more important for businesses and how e-commerce in India is creating a huge opportunity for smaller businesses in the country.
About Sokrati
Sokrati was started in 2009 by Santosh Gannavarapu and Ashish Mehta.Sokrati is India's leading ad technology and Analytics Company and Google's largest preferred partner in India.The company is focuses on creating online brand presence for companies by helping them with their digital marketing campaigns.
Typically in organizations various digital marketing teams such as social media, google search and ads team, email marketing team, mobile marketing team are working in  silos thus creating a non uniformity in the company's digital marketing campaign and thus affecting the brands ROI from marketing. Sokrati with their digital marketing platform helps companies create a uniform marketing campaigns for the brands.
Sokrati helps brands create an online presence starting with getting them a domain registered. Team Sokrati believes that the .com domain has a good brand recall and makes any company international ready. They therefore persuade the brands they work with to go for the .com domain. Once their domain is registered and a website is created, the company through its platform helps brands create digital marketing presence that will help the brands get repeat traffic.The company also focuses heavily on analytics thus making it possible for brands to observe customer behaviors and trends.
Today, several top brands in e-commerce, travel and finance sectors across India and USA enjoy higher conversion rates with Sokrati's digital marketing and analytics platform. The company believes that having a multi channel digital strategy is allowing them to reduce marketing costs by 30% to 40% for the brands they work with. The company today works with more than 3000 customers in 6-7 countries.
Santosh Gannavarapu is Co-Founder of Sokrati Inc. and serves as its Chief Technology Officer. Santosh oversees the technology behind Sokrati. Santosh holds a Master's Degree in Information Networking from Carnegie Mellon University and a Bachelor's Degree in Computer Science from National Institute of Technology, Warangal.
Ashish Mehta is the Co-Founder and CEO of Sokrati. Ashish too has a Master's degree in Management and Information Systems from Carnegie Mellon University.
About Taking Brands Digital
Digitization is creating a huge opportunity for traditional business to create a global presence. Reaching the customer by advertising through traditional models is extremely expensive and has a limited reach. Digital channels on the other hand are creating an opportunity for businesses to reach a global audiences with  limited costs and measure the returns on their marketing investments, something traditional forms of marketing were not able to provide. More and more traditional businesses are therefore going online and going forward, the trend is expected to continue according to Sokrati.
According to Sokrati, digital marketing is and will continue to drive growth of businesses in India for a long time to come.
About growth of E-commerce industry in India
A lot is being said about the growth of e-commerce in India and how big marketplaces such as Flipkart and Snapdeal will affect small business in times to come. Team Sokrati however believes that marketplaces such as Flipkart and Snapdeal are creating a channel where small businesses can create a brand presence, sell and get a larger audiences for their products. So the Flipkarts and Snapdeals instead of serving a competitors are serving as good business channels for small businesses and will continue to do so in the future. Sokrati believes that it is difficult that any other big marketplace such a Flipkart or Snapdeal will emerge on the Indian landscape but a large number of small , niche businesses will continue to create an online presence for a long time to come.