The Federal Reserve Governor, Christopher Waller, recently said that crypto prices could fall to zero. He further added that investors should not expect the government to use taxpayers' money to cover their losses. This is nothing new, as even the Bank of England Governor warned investors, giving the same statement in December 2021. However, he did point out that regulation can help reduce the risk and help the industry.
The anti-crypto stance of Fed governor Christopher Waller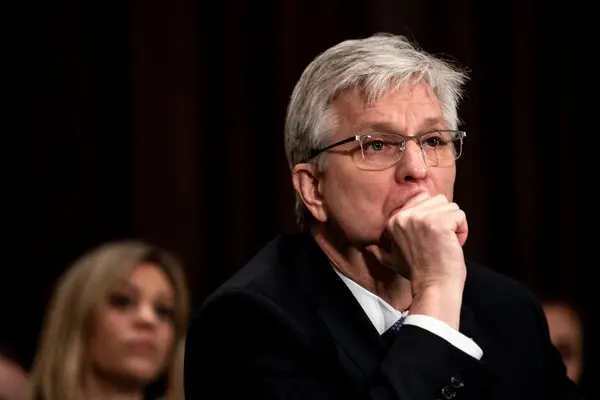 In a recent conference at the Global Interdependence Center, the Federal Reserve Governor warned everyone about the potential risks of investing in cryptocurrencies. He also talked about decentralized finance and the intricacies of the crypto industry. Christopher then gave an example to explain his POV on crypto.
He said crypto is a speculative asset like a 'baseball card.' Investors put their money in different cryptocurrencies believing that someone will buy it from them at a positive price in the future. This creates demand, and the price goes up; however, if that cycle is broken, the price will go to zero. As an investor, if you see the potential of others wanting to hold this asset, then go for it; if not, that's fine. In his case, he won't hold crypto and doesn't collect basketball cards either.
Then Christopher warned investors that one should not be surprised if the price of crypto goes to zero. He implicated that it is the natural course to go.
Industry-wide problems
The Fed governor also pointed out industry-wide problems such as bankruptcy filing of multiple crypto firms, payment platforms, exchanges, lenders and more. The collapse of the crypto exchange FTX is one of the most prominent. We also had many stablecoin projects collapse, and among them, UST and Luna were the biggest ones.
Other major problems that the authorities need to address are fraud and scams arising from banks and financial institutions engaging in crypto activities. These organizations must be told to follow all KYC and anti-money laundering requirements.
---
What are your thoughts as the Federal Reserve Governor, Christopher Waller, says that crypto prices could fall to zero? And d0 you think he is just being too pessimistic, or it's a plausible scenario? Let us know in the comments below. And, if you found our content informative, share it with your family and friends.
Also Read: Bridgewater CIO warns investors about an unprecedented recession.