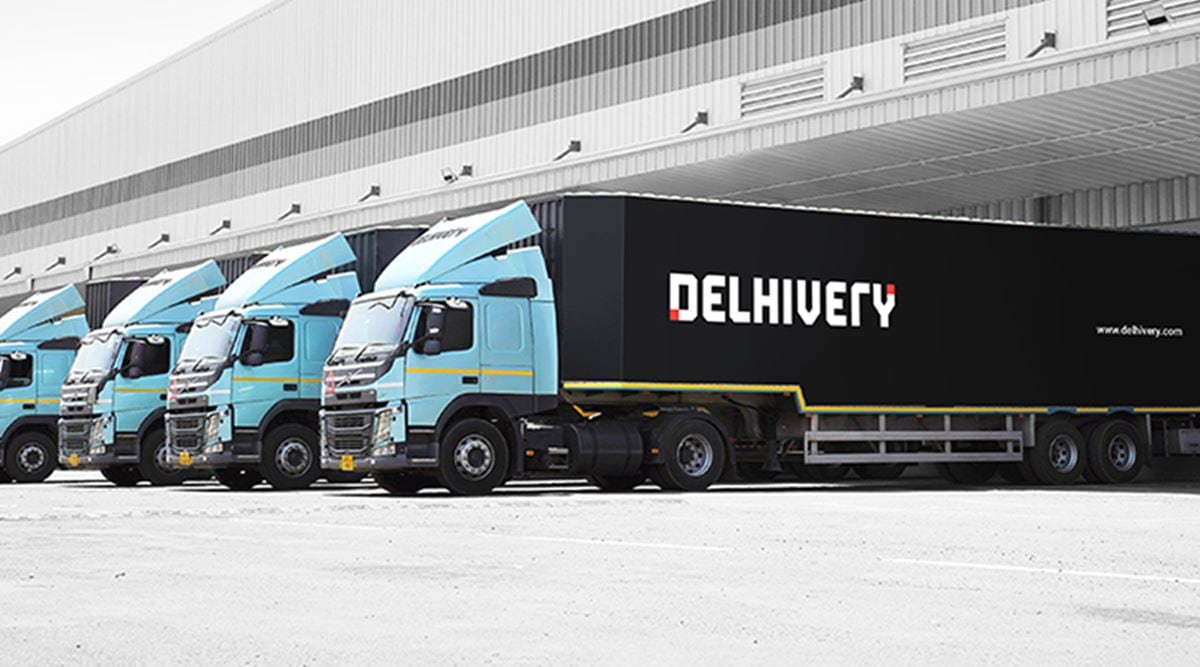 Supply chain company Delhivery's IPO has opened for subscription from today. The company has set a price band of Rs 462-487 a share for its Rs 5,235-crore. The three-day initial share sale will conclude on May 13.
The size of the IPO has been cut to Rs 5,235 crore from Rs 7,460 crore planned earlier. The company reserved 75 per cent of the issue for qualified institutional investors, 15 per cent for non-institutional investors, and the remaining 10 per cent for retail investors.
In addition, the Gurugram-based company has set aside shares worth Rs 20 crore for eligible employees. They will get a discount of Rs 25 per equity stock during the bidding process. Investors can bid for a minimum of 30 equity shares and in multiples thereof.
The equity shares of the supply chain company will be listed on the stock exchanges — BSE and NSE — on May 24.
IPO Details
The offer size has been reduced to 6.25 from 10.75 crore shares as the company has raised Rs 2,346.7 crore from 64 anchor investors including Baillie Gifford Pacific Fund, Schorder International, AIA Singapore, Amansa Holdings, Aberdeen, Goldman Sachs, and Singapore.
Retail investors bid for 30 percent of the shares reserved for them, while employees booked 6 percent of their portion.
The company has reserved shares worth Rs 20 crore for employees who will get shares at a Rs 25 discount on the final offer price. The price band for the offer, which closes on May 13, has been fixed at Rs 462-487 per share.
Non-institutional investors bid for 1 percent shares of the allotted quota while qualified institutional buyers have subscribed 29 percent.
Of the total issue size, 75 percent is reserved for qualified institutional buyers, 15 percent for non-institutional investors and the remaining 10 percent for retail investors.
A day before its IPO, Delivery allocated a total of 4,81,87,860 equity shares to anchor investors at Rs 487 apiece, aggregating the transaction size to Rs 2,346.74 crore, according to a circular uploaded on the BSE website.
Anchor investors included AIA Singapore, Amansa Holdings, Aberdeen New India Investment Trust Plc, Goldman Sachs, The Master Trust Bank of Japan, Government of Singapore, Monetary Authority of Singapore, Fidelity, Tiger Global Investments Fund and others.
About Delhivery
Delhivery provides a full range of logistics services, including express parcel delivery, heavy goods delivery, warehousing, supply chain solutions, cross-border express and freight services, and supply chain software, along with value-added services such as e-commerce return services, and payment collection and processing, installation and assembly services.
The e-commerce logistics company operates a pan-India network and provides services in 17,045 postal index number (PIN) codes. The company's express parcel delivery network.
It serviced 17,488 PIN codes in the nine months ended December 2021, covering 90.61 per cent of the 19,300 PIN codes in India.
The company serves a diverse base of 23,113 active customers, including e-commerce marketplaces, direct-to-consumer e-tailers,
Enterprises and SMEs in industries such as FMCG, consumer durables, consumer electronics, lifestyle, retail, automotive, and manufacturing.