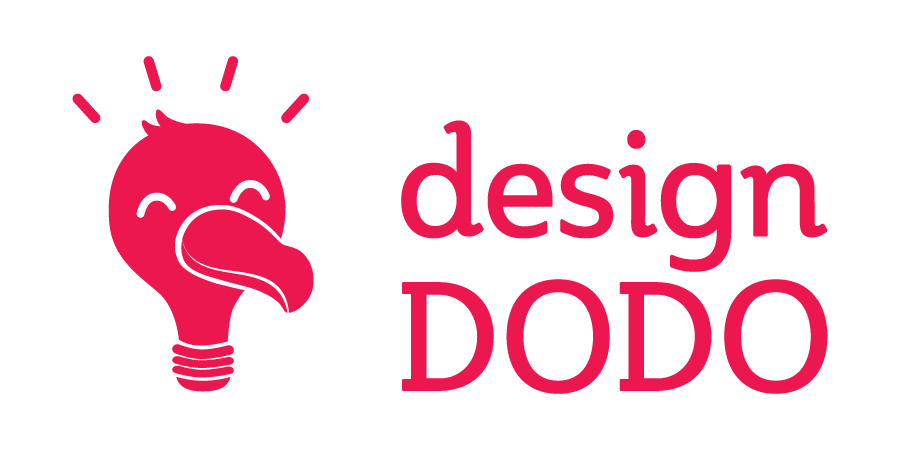 We all know how effective a visual content is when reaching out to a potential customer and we must've definitely spent huge number of hours trying to figure out how to create that flawless design or at least in trying to find the one that does that. Not all of us become very lucky, but imagine, what if there was a website that offered the ease of drag and drop features plus a huge stock of images, templates and fonts?
This Graphic Designer Doesn't Eat, Doesn't Sleep, and Lives in the Cloud
And they also aren't human. We're talking about the online design platform of DesignDodo, that designs, prints and ships graphical content.
Last year when Rahul Sinha, a UX designer, was running his own creative studio, he would often attend startup meetups in Delhi. He realised that almost all of his fellow entrepreneurs felt the need to have a strong social media presence but struggled to create good designs to share, email or print. "For someone who doesn't have an in-house designer, there are really very few options out there. And none of them have Indian content that we can use", a friend told him. Rahul always felt uneasy when his founder friends would ask him for 'discounts' or 'cheap but good' designs. Knowing how difficult entrepreneurship could be, he wondered if there was an easier way to help these people. And this is how he came up with the idea for DesignDodo.
Along with his co-founder Keerti Chowdhry, a recent post grad from IIT Bombay, Rahul built India's first SaaS based design platform where you can create everything from social media posts to header images to visiting cards and many other items. Empathising with Indian enterprises' need to update their social media pages and engage their audience on every special occasion, festival, birth anniversary, in this country where every day is a reason to celebrate, the founders made sure that DesignDodo is a fully fledged, 'desi' at heart.
"The idea was to make something simpler than Photoshop but more refined than MSPaint, that gives just enough freedom to a person to be able to translate their thoughts without flooding them with complex options", says Rahul.
DesignDodo raised a round of angel funding from investors at Jaarvis and is now a part of the Jaarvis Accelerator program. Targeting designers as well as non-designers, the platform not only has backgrounds, graphics and fonts, but also ready-made design templates that can be customised.
[box type="shadow" align="aligncenter" class="" width=""]Related Read:
Jaarvis Accelerator-Nurturing Indian Start-up Ecosystem[/box]
Designing To Everyone's Needs
From changing their homepage to a soothing meditating Guru Dodo to incorporating Indian themes in their designs, DesignDodo is a well planned symbiotic arrangement for design creators and design consumers. So for Graphic Designers themselves, DesignDodo's soon about to launch a 'Contributor' portal, where freelance designers can upload graphics that they have made and earn an extra buck when a user uses their graphic. In numerous occassions designers and photographers have spare graphics and images lying in their hard disks – stuff that wasn't used in the final design or versions that a client rejected. Now those images and graphics can earn them money and all they have to do is upload their stuff to the DesignDodo inventory.
It's a good arrangement as it lets the freelancers make a quick buck without having to deal with clients directly (FYI very often, dealing with clients is not something most creative professional cherish) and DesignDodo gets to expand their inventory. DesignDodo understands that the only way to offer a graphics/images inventory that is truly diverse and exhaustive is to ask designers, illustrators and photographers to come be a part of the platform as a contributor.
The portal is planned out and designed, they would launch very soon when they introduce the paid model of DesignDodo (right now everything is free). Part of their offerings will always be free for customers, but there'll be some premium designs as well as the contributors' graphics/images that would be paid.
[box type="shadow" align="aligncenter" class="" width=""]Related Read:
6 Tools That Help You Create Your Own Company Logo ![/box]
Also, graphic designers can themselves become users of the DesignDodo platform for some of their low paying freelance jobs that are too elementary to be done on complex designing software.
On Similarities With Canva
"Yes, the idea on the surface level does come across as quite Canva-esque but the personas we are making this product for and the cultural scenario we are making it in have hugely influenced the way DesignDodo has shaped up. Our key differentiator is our vision," says Keerti.
After launching the beta model and engaging with their early adopters, DesignDodo found the need to incorporate printing facilities into the platform as many people's problems were not solved by designing alone. With DesignDodo, there is no more struggle to connect to good printers and send the designs with correct file extension and correct color mode, as printing is merely a button away. Furthermore, most users also needed to share Indian content on every special day of the Indian calendar which gave way to an exclusive 'desi' content in DesignDodo's drawing board.
"Our aim is to make ourselves an end to end design solution in the most seamless way possible. The pain points of our target audience mould our path and this journey is exclusively and uniquely our own", says Rahul.
What the Future Holds
Looking to introduce automation to the process of design, DesignDodo aims to invent intelligent designing systems.
"We're going make DesignDodo a living, breathing, self-sustaining market-place for design. We're going to change how this country creates and consumes design", says Chowdhry.
Future plans also include becoming a one-stop design solution by aggregating freelance graphic designers and curating portfolios, so that users can make their own designs as well as hire designers if their requirements are more complex.
[box type="shadow" align="aligncenter" class="" width=""]Also Read:
How A Gurgaon Based Startup Is Silently Revolutionising The Swachh Bharath Campaign ![/box]
Comments
comments