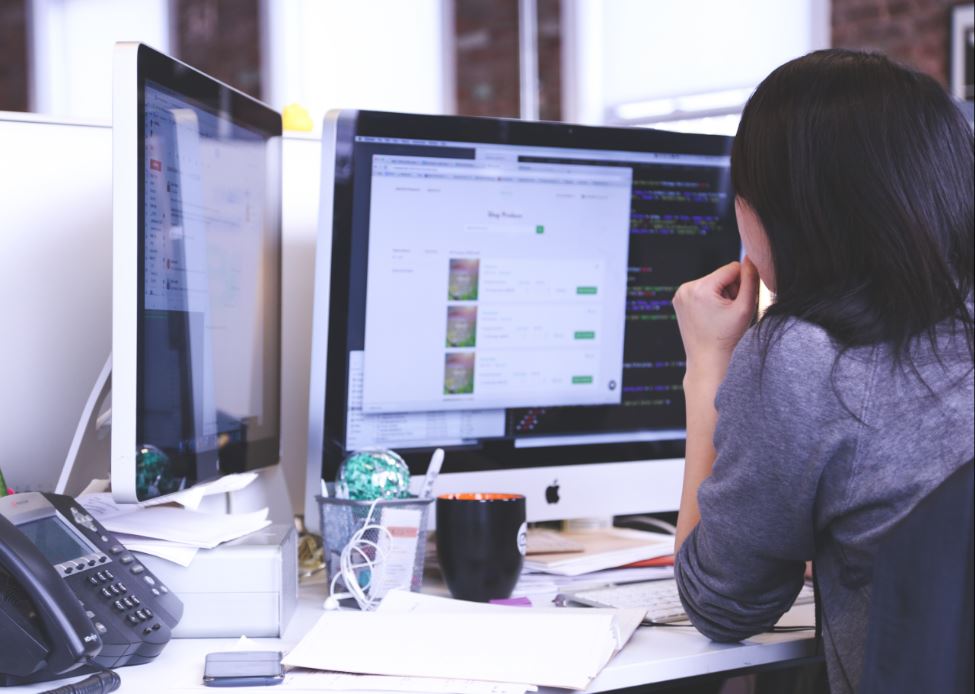 The 4th industrial revolution of connectedness that we see today, has led to tremendous opportunities and changes in very diverse fields from manufacturing, medicine, transportation to banking and education. What we have seen in the last couple of years is a great shift from conventional methods of doing virtually everything: self-driving cars, artificial intelligence, mobile supercomputing, digital crypto currencies all point to a transformation in the way our lives is organized at every level.
However, as connectedness increases, so is the need for privacy, confidentiality and security. The vulnerability of systems to connectedness has given rise to whole new fields of cyber and digital security. How do we ensure a secure and credible future? This is the key question in the face of the current digital revolution. This piece will explore what the digital revolution is doing to online education and what this means for the future of education generally.
In 2015, the online education market was estimated to be worth 105 Billion dollars. Year on year, there has been a surge in online education. Coursera, Udacity and EdX, the largest online learning platforms, now count over 24 million students. Even traditional universities have caught the bug of online education with 64% of universities in the USA considering online education an important aspect of their long-term strategy in a survey conducted by Babson College. In the same survey, 44% of companies surveyed have intentions of using online learning tools for corporate training. The pointers show the digitization of knowledge transfer is happening very fast. As learning happens online, we have to come up with better tools for assessment and to guarantee the credibility of tests taken online. This is the challenge for online educational programs.
Related Read: The Shift To Digital Learning Tools And How This Empowers Children !
Ensuring credible online exams anywhere, anytime and on any device is the best evolution of Digital Assessments! Any company focusing on providing education platforms (online and offline) with a tool to guarantee the credibility of exams would be a potential beneficiary. By combining the web camera and browser of the student's laptop or in-room device, the solutions can create video feeds of all activities going on the student's environment. These video feeds would then be processed technologically and automatically vetted for cheating and/or unusual behavior using state of the art algorithms.
Market Opportunity for Digital Assessments
Online education: 107 Billion Dollars in 2015
Over 30 million online learners in 2015 across the world
1 in 4 students in traditional universities now take online courses
74% of companies in the US use online education and the trend is increasing worldwide
Problem
Difficult to authenticate student's identity during online exams
Manpower and attention intensive offline exams
Impossible to control aggregated students' behavior during exams
Expensive to deploy live proctors when conducting exams with large number of students
Time value for money in the duration spent for live proctoring
Technology can enable the solution
Provide automated proctoring supervision of exams: live, asynchronous or automatic
Video feeds automatically vetted technologically for cheating behavior using
Eye tracking
Facetracking
Screencast analysis
Audio analysis and Typing Signature
For additional security, there is also the possibility of using the student's smartphone to record all activities in the background. With this 3-pronged approach, the security of online exams is guaranteed.
Technology Evolution
Personal identification
Using facial recognition and detection algorithms, biometrics analysis and ECG analysis which will act as documents confirming the subject's identity
Monitoring and recording of the exam
Connecting external camera and screen of the user in real time to monitor the exam. Processing and recording of multiple data streams into a single exam protocol file.
Massive online exams
(1) Thousands of students in the allotted period of time
(2) Located in different time zones
(3) Using different computer hardware and software
Integration with LMS platforms and MOOCs
System seamlessly integrates with massive online learning platforms and learning management systems. Exchange of data between the systems includes import and export of examination protocols, and providing access to data securely.
Value Proposition
A solution offering flexibility both for budget and convenience
Niche market in developing countries with high online education growth
Convenience for students, who can now take exams anywhere, on any device at any time
Credibility for online education providers, increasing traction for enrolment and trustworthiness of online degrees
Possibility for corporate to conduct oral and written tests/interviews under a controlled environment
Automated proctoring, reducing all ambiguity associated with human error and reducing cost
For example – At ProctorEdu.com, an EduGild accelerated company; they take pride in developing adaptable solutions for universities and online education providers to make exams taken online credible and trustworthy. How do they do this? They deploy the understanding of the real world to develop automated solutions for identity verification, authentication and behavior analysis. Their system monitors the test taker through his/her webcam, watching and analyzing for suspicious behavior.
Behavior such as background noise, looking away from the webcam, and other people in the background are automatically detected and recorded by the system. For high-stake exams, an external camera, for example a smartphone, can be connected to the exam session to bolster the robustness of the system. All video feeds are saved on the cloud and available for further scrutiny, if the need arise. This is the future of online assessment: with minimal human interaction, exams will be vetted with a high degree for accuracy and credibility. ProctorEdu empowers universities, online learning platforms to deliver credible online exams, any time, anywhere, on any device.
Related Read: The Impact Of Locally Curated Content By The Learning Platforms On The Indian Education System !
What does this mean for the future of education? It means we can scale quality education across board, removing constraints imposed by traditional methods. It means the young smart kid in the village can have access to quality education and be able to prove he is worth. It means recruiters now have tools to make informed decisions not tied to the prestige of candidates' universities but rather their true performances. It is a bold future where education will be as distributed as communication, transportation, and hospitality have become in the face of the digital revolution.
As British novelist, Roald Dahl puts it, "having power is not nearly as important as what you do with it".
(Disclaimer: This is a guest post submitted on Techstory by the mentioned authors.All the contents and images in the article have been provided to Techstory by the authors of the article. Techstory is not responsible or liable for any content in this article.)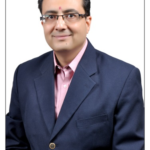 Mr. Rishi Kapal is the CEO of EDUGILD India. He has handled various strategic and leadership roles in sales innovations and operations, marketing, business development, people management and corporate strategy. Now he is an academician and mentor to startups.
Comments
comments