The challenges of last-mile delivery are only too well known for those in the game. 'On-demand', as it were, is quite a demanding sector, especially when your consumers are accessing these services to save time over money.
The potential of the sector is huge. While there's a limit currently over how many deliveries can occur in a period of time, this number is posited to only increased via expansion, better logistical management and well, technology of the kind that demands legislation!
Of course, I speak of drones. These have a timely arrival, with on-demand food and grocery delivery seeing trends of growth. How much is this growth?
Well, food and grocery sales topped $1.4 trillion last year. The market for e-commerce is expected to hit $500 billion by 2018, and mobile payments estimated to grow to $693.35 billion in 2019. The market is by no means tiny.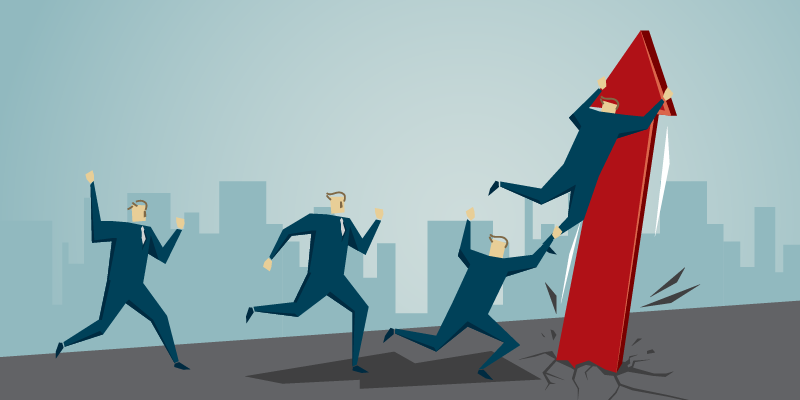 There are many players in the market looking to capitalize on this surge. Amazon is a market leader – it already promises stunning delivery timings with its Prime service, and is aggressively pursuing drone technology in order to reap greater benefits.
Amazon has even gone as far as patenting mobile drone delivery hubs, that can travel along railways, seaways and roads. This is tertiary infrastructure that already assumes the massive deployment of drones – through land, sea and air – for their deliveries.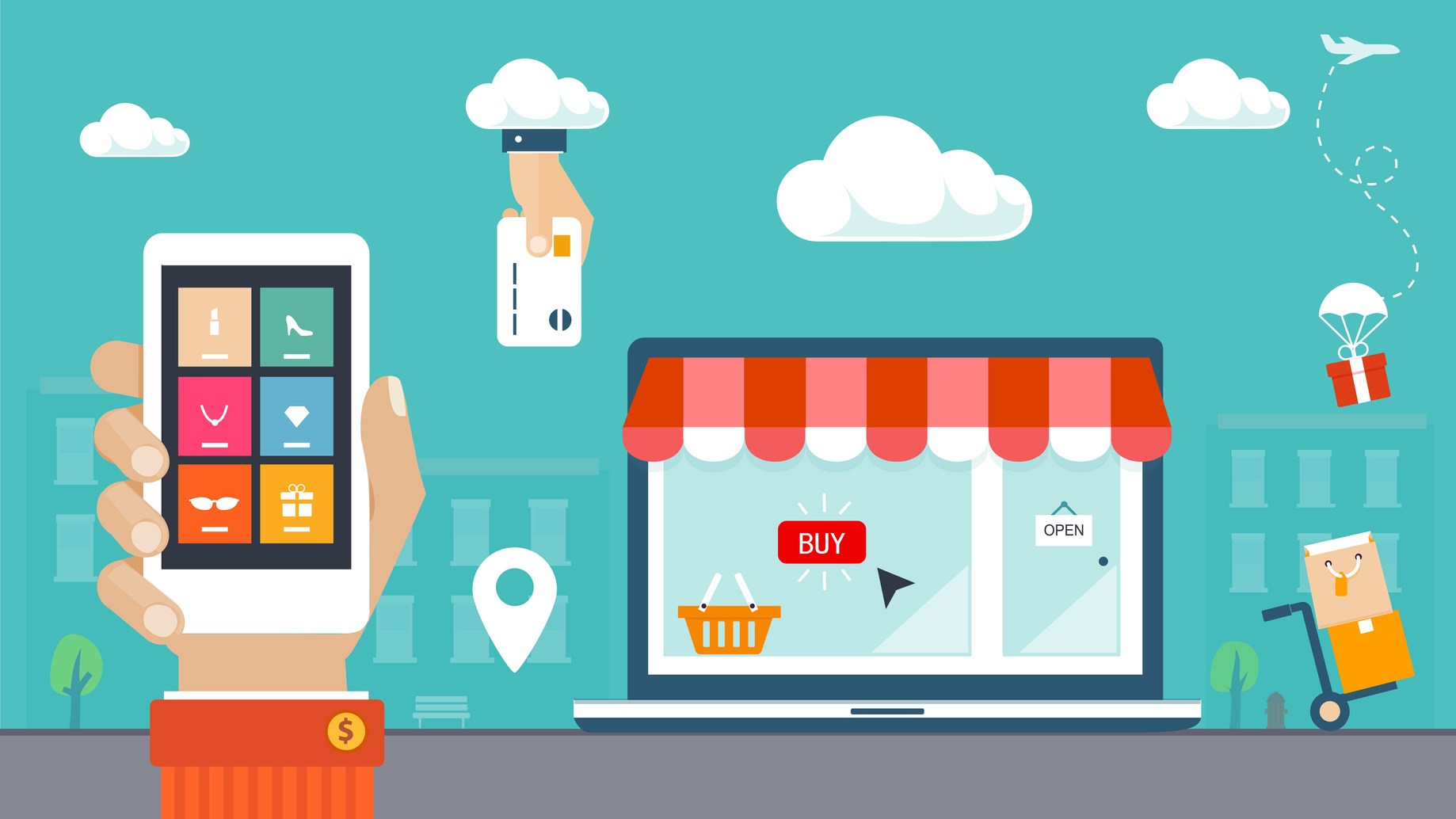 As concerns the push towards these robots, we have already discussed several possibilities and key questions. Humans may or may not be the most enterprising candidates for last mile delivery, since situations may vary – in addition, the types of goods that need transportation every day also fluctuate.
While some may want to simply undertake a harmless food delivery, yet others may want to transport pricey stuff. Security, the environmental conditions, traffic, and many other variables float into the picture when it comes to human agency – so why not a robot?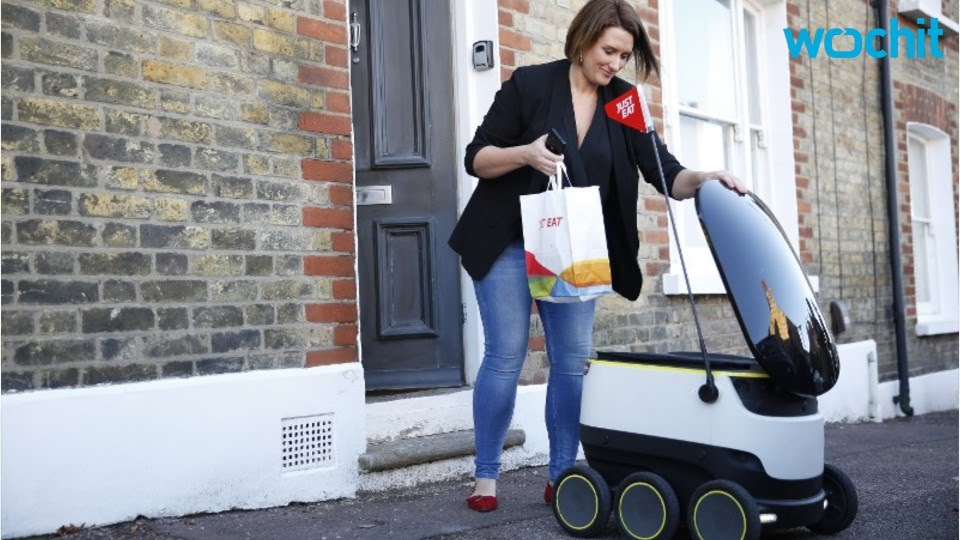 There are many other competitors when it comes to deploying curb-side robots. Yelp Eat24 has teamed up with a company called Marble, while there are others like Dispatch.ai, and then the famous partnership of Starship Technologies (boosted by the founders of Skype!) with Postmates, one of the most iconic on-demand delivery services.
Related Read: The New Workforce Model: Say Hello To The Robot At Your Doorstep
Postmates is a rising star – it managed a total equity funding of $278 Million, with Founders Fund investing $140 Million to crack the third largest deal of Q4 2016. Recent developments of a lack of funding in the On-Demand Delivery sector due to a realisation of the cumbersome technical and operational obstacle have not affected the relative volume of growth Postmates has seen.
Investments were made by Tiger Global Management, Slow Ventures, Spark Capital, Matrix Partners, Scott Banister and Naval Ravikant along with other individual investors.
Although this final round of funding has attracted deserved attention to the company, it is still valued at the $400 Million mark as it did prior to the most recent rounds of funding. However, this would be a concern as the company grows with 6,000 merchants and 40,000 couriers that complete 1.5 Million deliveries per month.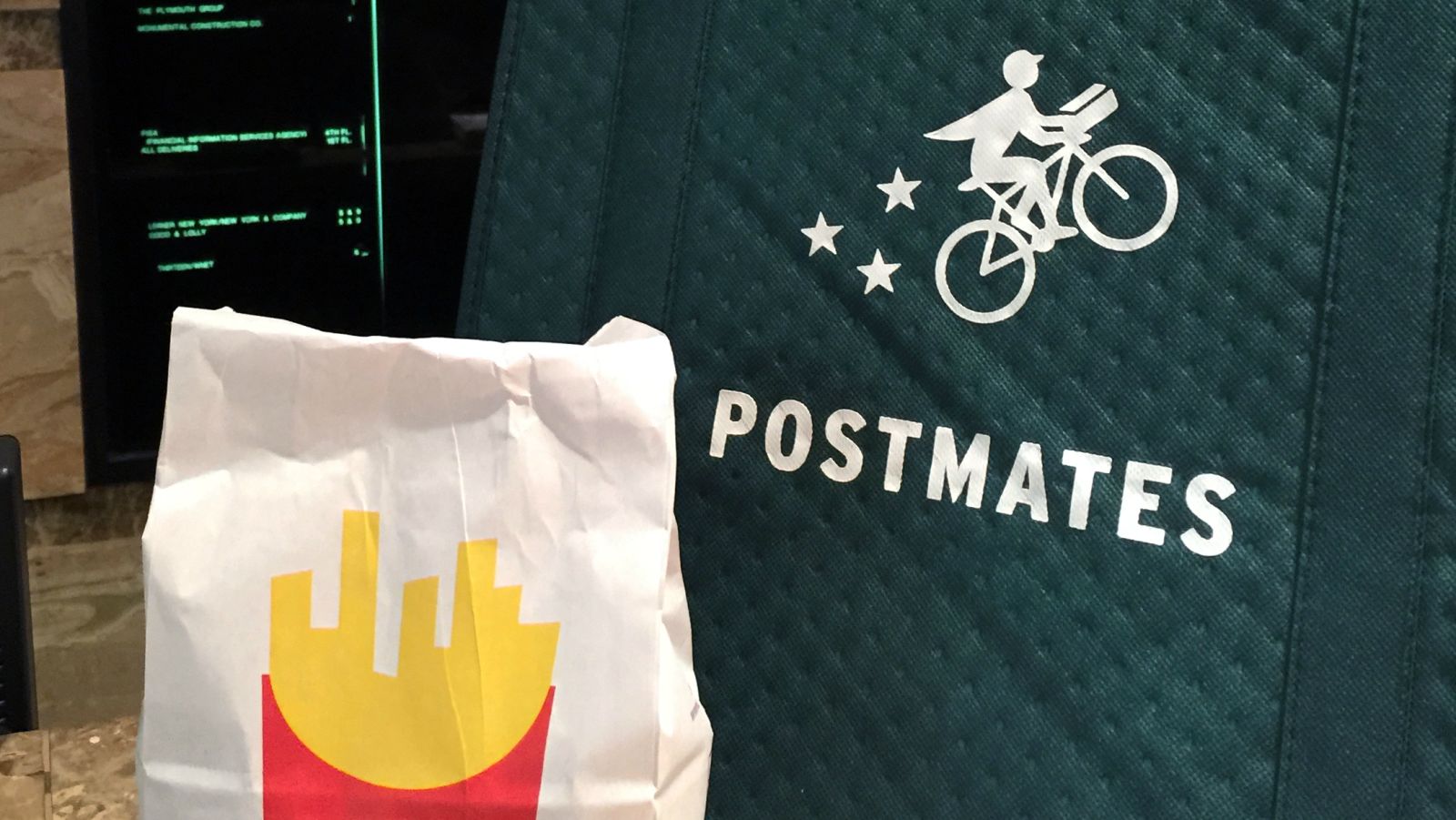 Postmates is predicted to cross the $1 Billion mark in Gross Merchandise Volume on an annualized run rate. After announcing their expansion into New Orleans, Orlando, Fort Lauderdale and Tampa, they cater to a total of 44 markets.
With such growth, managing last-mile deliveries according to scale becomes the most daunting task. Postmates' decision in partnering up with Starship has been indicative of the company's vision – and in the latest piece of news, we see the CEO Bastian Lehmann discuss the possibilities of UAV deployment for their deliveries.
The Postmates model is simple: Postmates runs on a basic four-step model that begins by browsing the store and searching for the products you need. Once an order is placed, the mode of payment allows one to choose their most convenient form. The order confirmation takes places only then, after which the order is forwarded to the most eligible Postmate based on the location of the pick-up and drop.
This third step is matching, where the Postmates algorithm computes timings and predicts the amount of time a merchant will spend preparing the food, offer the delivery to a driver who is currently working on another delivery, such that when they finish their current drop-off, the food will be ready for them at the next pickup location. This raises efficiency and saves time, setting it apart from other On-Demand delivery services.
The final step in the business model involves tracking and receiving orders, and tips. By providing every active Postmate an iPhone, geolocation is enabled and relayed to the user for the time of their order once it is accepted by a Postmate.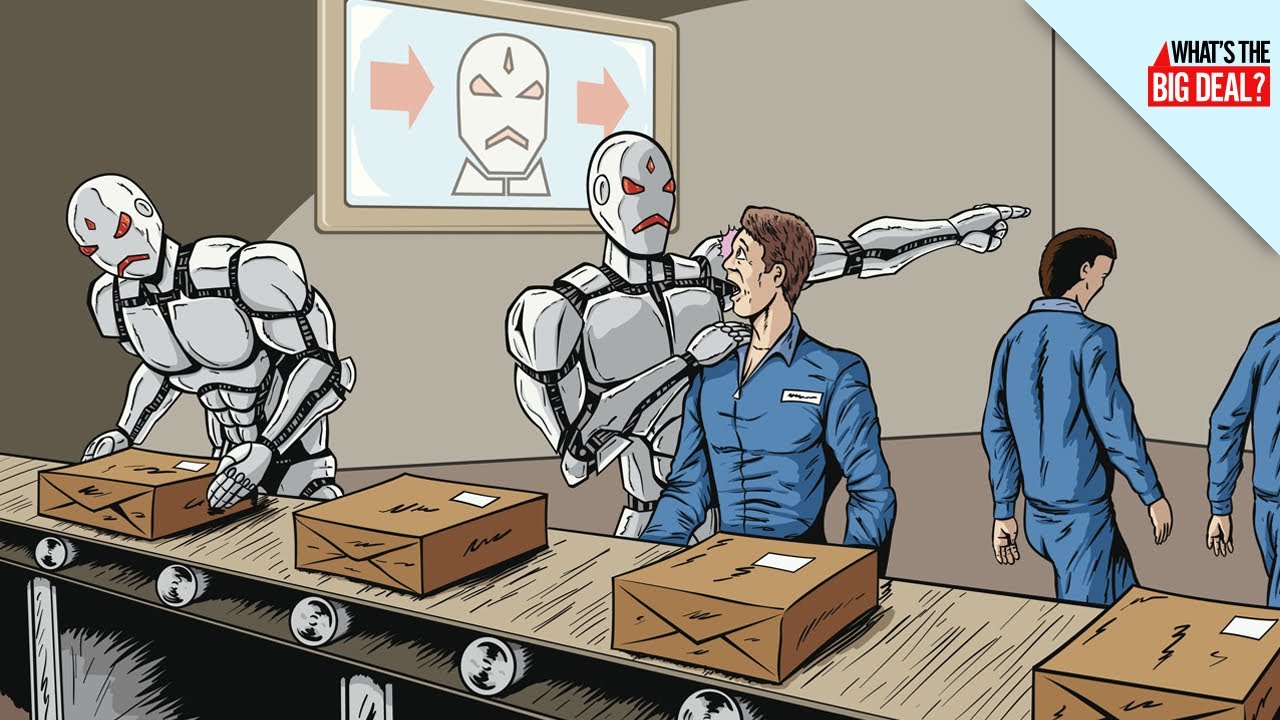 Lehmann discusses the possibilities of drone deployment from the second step itself. While the popular imagination is immediately colored by visions of a dystopian, grey, technological future where only drones fly in the skies, Lehmann proposes a symbiotic model.
This is to tackle the problem of the not-so-profitable 'short-distance' delivery zone. Since charges and tips are based on the distance traveled, couriers don't really earn much if they undertake those trips – i.e. those in a 2-mile radius.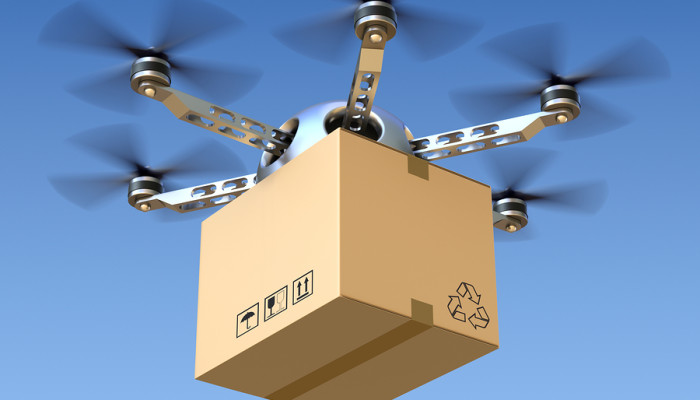 Thus, Postmates wishes to experiment with UAV's for the shorter distance – and does not wish to oust the human courier from his/her job or livelihood. This combined system of man and machine alike is what is expected to garner greater security, and profits.
Even the partner curbside drone provided by Starship technologies to Postmates is not entirely autonomous – a human is set to monitor the progress through the drone's eyes, and can intervene if things get too hairy for the drone to handle.
Postmates aims to partner with Flirtey for the aerial fleet of drones, since it is not a pioneer of robotic technology itself.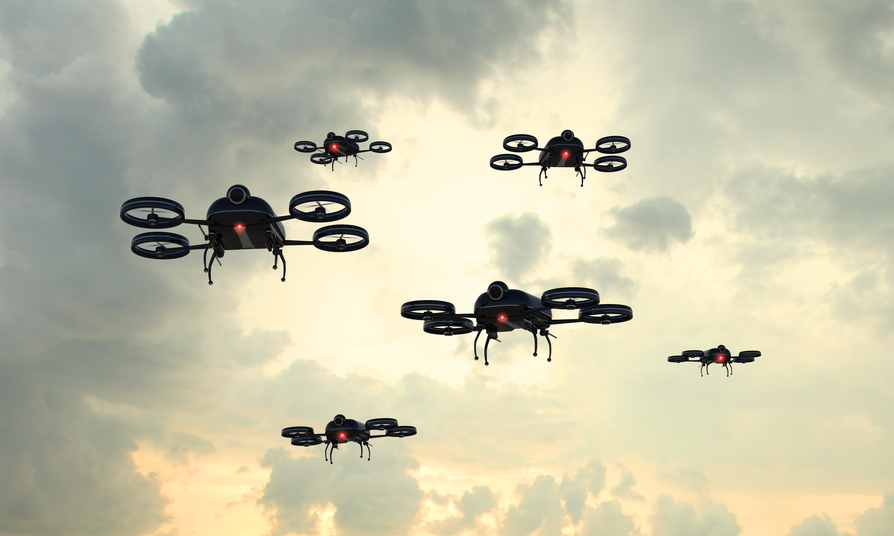 Flirtey aims to "make drone delivery possible for everyone" and conducted the first drone deliveries in the US approved by the Federal Aviation Administration. Flirtey is also quite famous, as its acheivements include getting emergency medical supplies to Virginia's Remote Area Medical Clinic on the first FAA-approved delivery run and a huge delivery partnership with 7-Eleven.
Related Read: Drone Delivery : A Game Changer for Logistics Space?
Flirtey's fleet bots have the entire autonomous package – they utilize machine learning so that they become more aware of street lights, stop signs and traffic patterns the more they fly.
However, as we've mentioned, there are other competitors too. Companies like Amazon conducted their own drone package delivery using Amazon Prime Air, and DHL, Matternet, and Google are completing their own successful drone ventures as well – so this will be an exciting time to look out for such advancements in the world of last-mile delivery!
(Disclaimer: This is a guest post submitted on Techstory by the mentioned authors.All the contents and images in the article have been provided to Techstory by the authors of the article. Techstory is not responsible or liable for any content in this article.)
About The Author: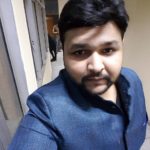 Sachin Gupta, CMO of Code Brew Labs holds an immense love for marketing. A people's person, Sachin he is known well amongst his circles for being the Marketing Moghul willing to get his hands dirty when needed. With a penchant for business strategies and everything marketing, he seems to be on a hunt for challenges. Having worked with companies like YepMe and MobiKwik his knowledge is in no way limited.
While he's making waves in the Marketing universe, Sachin likes to keep an eye out for upcoming ventures and entrepreneurial masterpieces in the making.