India's internet user base is expanding rapidly. As per the reports by the Internet and Mobile Association of India (IAMAI), the number of people accessing internet in India is expected to touch 302 million by the time year 2015 comes to an end. Increase in internet penetration is leading to a boom in online shopping in India and the e-commerce market in our country is seeing good times like never before . According to the data revealed by Associated Chambers of Commerce and Industry of India (Assocham), Indian e-commerce industry is expected to be valued to $100-billion in next five year with current figures being around $17 billion. This growth trend provides Indian e-commerce companies with perfect opportunity to expand their base. In fact, few of them have been able to pull in a large sum of money to capture a larger share of the market. Here are some of the big funding stories in e-commerce in India.
Flipkart
Flipkart, founded by Sachin Bansal and Binny Bansal in 2007, has definitely grown to be the biggest players in the Indian e-commerce industry. Started as Flipkart Online Services Pvt. Ltd. with headquarters in Bangalore, the company started off by selling books online. Today, Flipkart's product catalog includes electronic products, fashion and lifestyle products, books, stationary amongst others.
In one of the biggest funding rounds in Indian e-commerce history, Flipkart raised $210 million from DST Global in May 2014 followed by $1 billion investment by Tiger Global and South Africa's media group Naspers.
New York-based private equity company Tiger Global Management LLC is the largest investor in the company today. Till today, the company has privately raised about $2.7 billion in multiple rounds of funding.
The company is planning to go public by mid 2016 and is expected to be valued more than $30 Billion. The company will be listed on NASDAQ.
Snapdeal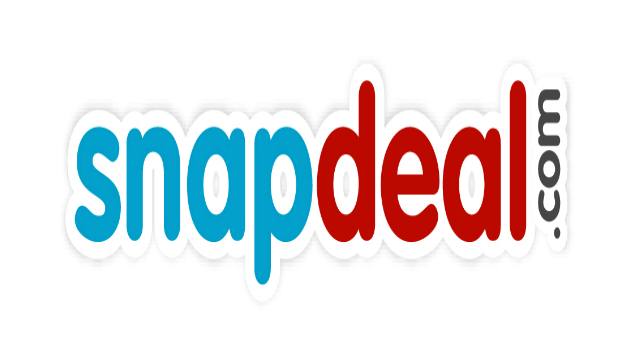 Snapdeal is an online retailer headquartered in New Delhi. It was founded by Kunal Bahl and Rohit Bansal in February 2010. It was envisioned as a daily deals platform but soon expanded to be an online marketplace. With the "Bachatey Raho!" formula, company has grown to be one of the largest online platforms and is serving more than 4 million+ products across various regions within the country.
Snapdeal received its funding in 6 rounds including funds by Nexus Venture Partners, Bessemer Venture Partners, Indo-US Venture Partners, eBay, Kalaari Capital, Saama Capital, Intel Capital and many others. The latest round of funding happened when Softbank invested $627 million in Snapdeal in October-2014, making them the largest investor.
Till today the company has raised close to USD 1.1 billion in funding.
Myntra
Myntra is the biggest online retailer of apparel including fashion and lifestyle products. It was founded by Mukesh Bansal, Ashutosh Lawania and Vineet Saxena in the year 2007. It is headquartered in Bangalore.
Myntra's initial funding was from Accel Partners, Sasha Mirchandani and few others in October, 2007. The company raised $5 million from NEA-IndoUS Ventures, IDG Ventures and Accel Partners, $14 million from Tiger Global,  IDG Ventures and Indo-US Venture Partners, $20 million by Tiger Global again in 2011, in subsequent phases. An additional funding worth $50 million led by Premji Investors happened in February 2014.
In May 2014, marking the biggest consolidation in the e-commerce space in India, Flipkart acquired Myntra in an estimated Rs 2,000 crore deal. Myntra however continues to operate as a separate entity.
Bigbasket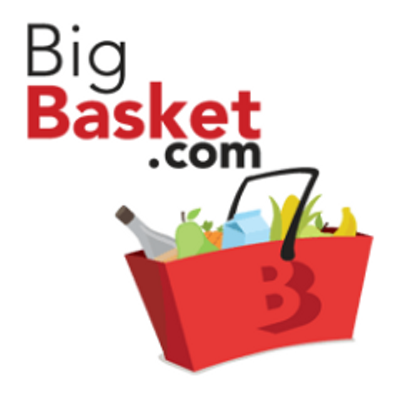 Bigbasket, with operations in four major cities of India including Mumbai, Pune, Hyderabad and Bangalore, is largest online retailer of grocery and food items in India. It was founded by a team of five – VS Sudhakar, Hari Menon, Vipul Parekh, VS Ramesh and Abhinay Choudhari in year 2011 in Bangalore and soon expanded to Mumbai and Hyderabad.
In first round of funding, company raised $10 million from Ascent Capital. Later on, Bigbasket rose a funding worth $33 million in September 2014, led by venture capital firms Helion and Zodius Fund II with Avendus.
Jabong

Jabong, headquartered in Gurgaon, NCR, was co-founded by Arun Chandra Mohan, Praveen Sinha and Lakshmi Potluri and after series of developments Manu Jain and Mukul Bafana joined the organization. The company started operating in January 2012 and is known to sell beauty products, fashion and lifestyle products, apparel, footwear, fashion accessories etc. The company is known for its marketing and partnership strategy. It has showcased fashion collection based on Bollywood movies including 'Bhaag Milkha Bhaag' and 'Yeh Jawani Hai Deewani'. In one of the biggest fund raising by company, it raised $27.5 million from British development finance institution CDC in February 2014.
In present, Indian online retailing industry is witnessing phenomenal growth in terms of user base and investments. And with this tremendous potential for growth, Indian e-commerce industry is expected to receive much more attention in upcoming days and thus continuous funding from investors.