Electric car registrations in the Netherlands tripled in two and a half years. It is according to the data from automotive industry groups, BOVAG and RAI, using data from RDC. On 1 September, more than 300,000 electric passenger cars were listed in the Dutch registry for the first time. In 2020, the total was around 108,000 registrations. Around 20 percent of electric cars in Dutch are Tesla, mostly Model 3.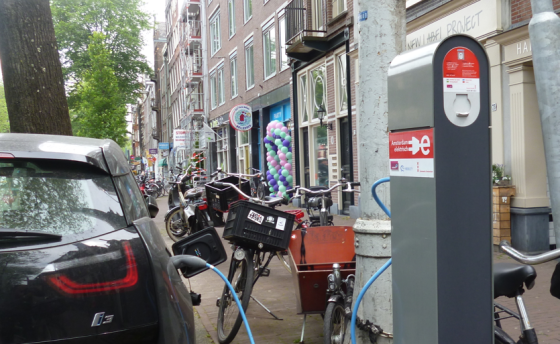 The second most popular brand is Volkswagen, with 12.5 percent of the existing electric cars on the roads, followed by Kia, with just over 9 percent. On 1 September, the total Dutch vehicle fleet counted 9.2 million passenger cars, of which 7.2 million used petrol. For the first time since the turn of the century, the number of diesel cars fell below a million, with the total a bit under 950,000. Nearly 600,000 cars are now equipped with a hybrid drive, which means that a car runs on a combination of some sort of fuel and electric drive. That number has also risen sharply, more than doubling in two and a half years.
According to Kayak, the Netherlands is home to some of the greenest roads in Europe, with the country receiving a perfect score in the travel organization's sustainability ranking. This index took a number of environmental factors into consideration, such as the total number of cars, air quality, number of traffic jams, and the number and average prices of chargers for electric vehicles.
Regulations
Experts from the Netherlands and California will work together towards better regulation and greater use of new technologies. This is necessary if by 2035 all new cars sold in the European Union and California are to be zero-emission. The agreement was signed during the Dutch trade mission to San Francisco, in the presence of Queen Máxima and California's Lieutenant Governor Eleni Kounalakis.
'Electric vehicles and good charging stations go together like a train and a railroad,' Ms Heijnen said. 'And there is still so much to gain when it comes to charging technology. It's an area in which the Netherlands and California have considerable expertise. So, together, we can make great strides towards smarter, easier, and safer charging, benefiting the climate as well as EV drivers. There are several companies with this kind of know-how in the Netherlands, which creates good economic opportunities for us.'
"When it comes to climate action, California punches above our weight. We're working with countries around the world to cut pollution and usher in a new era of zero-emission vehicles. California and the Netherlands are proud to stand side by side in our collective efforts to advance bold climate policies and protect communities from Alameda to Amsterdam," said Lieutenant Governor Eleni Kounalakis.