Environmental pollution is more pronounced in larger cities, where the air gets polluted by the exhausts from the superfluous number of automobiles. It has resulted in the alarming situation of global warming, which has urged the automobile world to jump into electric vehicles.
Therefore, it brings along the need of developing a sustainable line-up of battery-powered, electric and hybrid two-wheelers. Since India is planning to go all-electric, major two-wheeler manufacturers like Hero, Honda, TVS are gearing up to unveil new electric and hybrid scooters at the 2018 Auto Expo.
Here is a list of top 5 upcoming electric and hybrid scooters to be displayed at the Auto Expo 2018.
Hero Duet E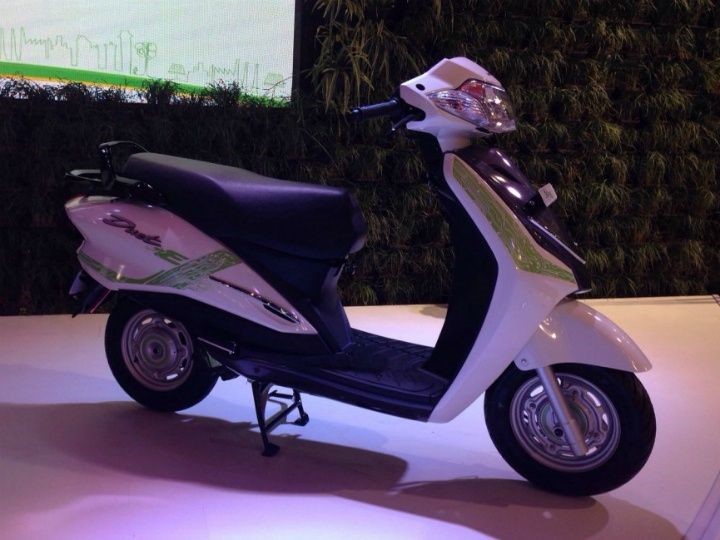 Hero Duet E, expected to be launched in 2018, is based on the Standard Duet. It was showcased for the first time at the 2016 Auto Expo. Hero Duet E, an electric scooter, can reach 60 kmph speed in 6.5 seconds and travels 65 km on a single charge.
The electric motor in the scooter, powered by a lithium-ion battery, helps to develop a maximum power of 6.7 bhp against a peak torque of 14 Nm.
Honda PCX 150
Honda Motorcycle and Scooter first showcased the PCX 150 at the 2014 Auto Expo and is expected to be launched this time at Auto Expo 2018. The scooter, powered by a 150cc, single- cylinder, is available at the international markets and can develop a maximum power of 11 bhp against a peak torque of 14 Nm.
It is designed by fairing on the front as well as each side and equips LED turn indicators. Both the wheels get disc brakes for efficient braking.
TVS Electric Scooter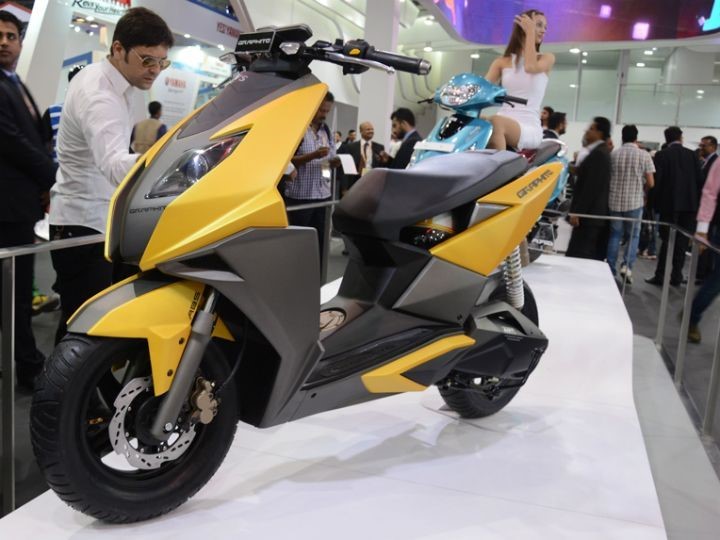 TVS Motor Company has showcased TVS Graphite at the 2014 Auto Expo as a concept, which is an electric scooter model and is expected to be displayed at the 2018 Auto Expo. TVS Company has already started research on electric scooter models. This new model will be based on TVS Jupiter model.
Hero Leap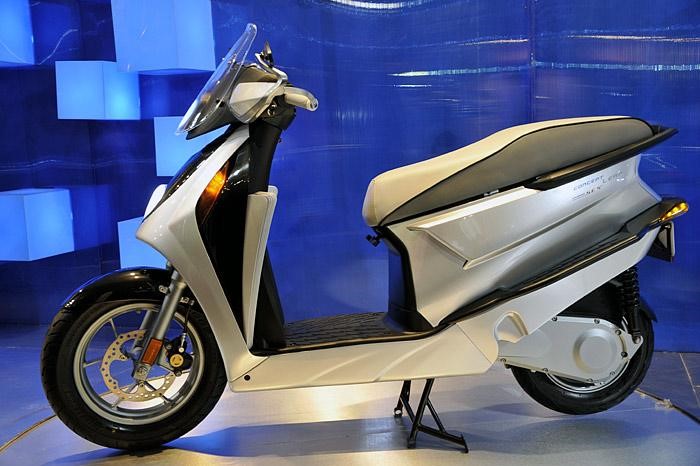 Hero first showcased Leap at the 2012 Auto Expo as a concept. Hero Leap will be the first hybrid scooter, to be launched by the two-wheeler manufacturer at 2018 Auto Expo. The electric motor in the scooter is powered by an 8kw electric Permanent magnet AC, lithium-ion batteries, and a 124 cc engine. It claims a top speed of 100 kmph. This hybrid scooter is featured by aerodynamic styling and bears LED headlights.
Ather S340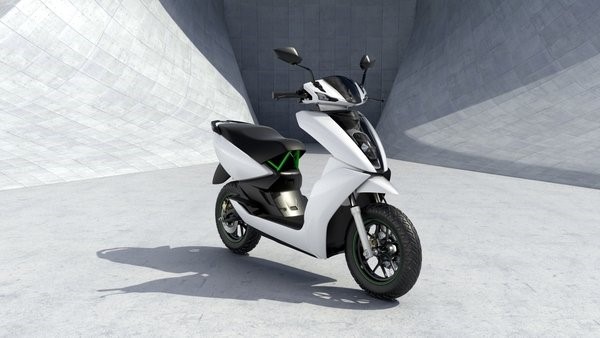 Ather Energy presented its first electric scooter,Ather S340 at a technology conference in Bangalore way back in 2016. A hybrid and electric scooter Ather S340, designed by Ather Energy is expected to be a premium product, whose price will be between the Activa and Vespa.
The electric motor, powered by lithium-ion batteries, will produce around 5Kw of maximum power. With a peak torque of 14 Nm, it offers a top speed of 72 kmph and claims a range of 100 km.
Electric is the future
The demand for the hybrid electric scooter is on the rise because of the rising price of fuel, the bad effects of global warming and environmental pollution. It will be wise to purchase the hybrid and electric scooter only to proceed one step forward towards a cleaner environment. You can know more about all these electric and hybrid scooters on Autoportal.com.
Also Read:
10 Things You Must Know About Electric Scooters in India
Top Five Upcoming Electric Cars In 2018
(Disclaimer: This is a guest post submitted on Techstory by the mentioned author. All the contents and images in the article have been provided to Techstory by the authors of the article. Techstory is not responsible or liable for any content in this article.)
About the Author:
Yatin Kumar is a professional wordsmith with 4+ years of experience in Content writing and Editing in the automotive industry. He possesses excellent skills in Creative Writing, Corporate Communication, Digital Marketing, Public Relations, Advertising and Management. His aim is to lead the path of growth and learn new ways to explore every possible talent.
Comments
comments