Elon Musk's ambitious project, Starlink, has been making headlines in the constantly changing world of global telecommunications. Starlink has been extending its reach internationally with the goal of delivering internet connectivity via a constellation of satellites orbiting the Earth. The focus now shifts to India, a sizable and technologically advanced country with distinct difficulties and prospects.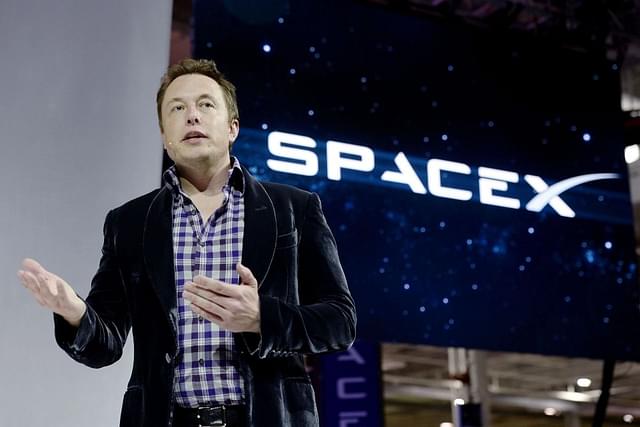 Credits: Swarajmag
Starlink's Proposal for India:
The goal of Starlink, a SpaceX project, is to provide satellite internet services in India. The Times of India said that a key high-level conference will soon be held to go through Starlink's application for a license to provide global mobile personal communication by satellite (GMPCS) services. This development has important ramifications for the satellite internet project's future, not just in India but also globally.
Regulatory Hurdles and Approvals:
According to the reports, Starlink's request will probably be approved during the meeting. As with all regulatory processes, there are still some unknowns, and "last-minute hiccups" could lead to additional delays. The journey of Starlink in India entails navigating a difficult regulatory environment. Before beginning operations in the nation, it must need approval from a number of government agencies, including the Department of Space.
Notably, Starlink was censured by the Indian Telecom Ministry for taking advance payments from clients without the required license in late 2021. The Ministry gave Starlink the order to reimburse the money to almost 5,000 Indian clients who had placed pre-orders. These previous difficulties highlight how crucial it is to obtain the necessary licenses and permits.
Competition in Satellite Internet Services:
Starlink confronts tough rivals in the battle to launch satellite internet services in India. The GMPCS license has previously been acquired by Sunil Mittal-led Reliance Jio and OneWeb. This puts them ahead of the competition and may provide them a competitive edge in the quickly expanding high-speed internet access sector.
Starlink's Vision for India:
The project's relevance for India has been stressed by Elon Musk, the creative force behind Starlink. He emphasized its potential to close the digital divide by giving remote areas without connectivity or high-speed services access to the internet. Musk emphasized how Starlink might be a game-changer for these underserved areas in India at a meeting with Prime Minister Narendra Modi in the US.
Possible Impact on India:
The potential approval of Starlink's proposal could have far-reaching implications for India:
Rural Connectivity: Starlink's satellite-based internet could significantly improve connectivity in remote and underserved areas. This aligns with the Indian government's Digital India initiative, aiming to extend digital services to every corner of the country.
Economic Growth: Enhanced internet connectivity can foster economic growth, particularly in rural areas. Access to online education, e-commerce, and telemedicine services can uplift the standard of living and create employment opportunities.
Competition and Innovation: The entry of Starlink into the Indian market would promote competition, potentially leading to improved services and innovation among internet service providers.
Challenges to Traditional ISPs: Traditional internet service providers may face challenges as Starlink's satellite-based service could offer competitive pricing and better reach, altering the landscape of the Indian telecommunications sector.
Starlink's Spectrum Allocation Concerns:
Starlink has urged the Indian government to allocate spectrum licenses without auctioning them, in line with global trends. The company argues that spectrum, as a natural resource, should be shared rather than subjected to an auction that could result in geographical restrictions and increased costs. This plea aligns with the Indian government's recent stance on the matter.
Conclusion:
In India, Starlink's pursuit of satellite internet services has the potential to close the digital divide and spur economic growth, especially in rural areas. Although regulatory restrictions and intense competition present difficulties, the potential rewards are substantial. Starlink's future in India will be decided by the results of the upcoming high-level meeting and the ensuing regulatory approvals.
The launch of Starlink could be a turning point in closing the connection gap and spurring technical innovation as India continues its march toward digital transformation. The future of internet access and connection in India will be shaped by the interaction of governmental regulations, industrial behemoths, and innovative startups like Starlink in the fast-paced world of telecommunications.