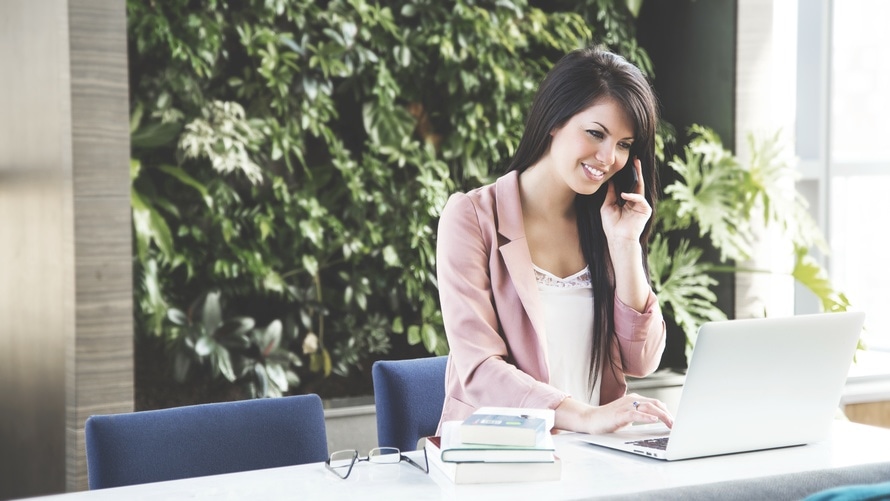 Do your employees have job satisfaction? This is one question that you, as a boss, needs to give a thought. Over the recent past, a lot of employers all over the world have been working towards employee satisfaction as a core function of the HR department to make sure that the company is on the right track. This article gives you a few points to look into to increase the overall happiness quotient in your workplace.
Richard Branson an English entrepreneur once said, "Clients do not come first. Employees come first. If you take care of your employees, they will take care of the clients." If you (As an Employer) think he makes any sense, you must work on this criteria asap!
Most people crave job satisfaction! As everyone wants to seek approval in some way or the other.
Many employers often forget to take a note of their employee's problems. And the employees let it slide by, as they think "they can deal with the problem some time later." The problem goes by unseen. And there's no alternative to solve the problem at hand!
It is harder to be an entrepreneur, or have a start-up as it is difficult to keep the employees satisfied. As astonishing as it seems to be, in today's day and age, it's easier to be an employee than be an employer.
It is better if the boss sees to the requirements of the employees more closely. Employee satisfaction is a necessity!
Most employees' work well once well acquainted with the 'working-system.' I can say this based on my experience.
I think the rapport between the employee and the boss matters! The employees want their bosses to show consideration towards them. It shows that the employer holds good value. I don't think I would do as well if I thought my existence didn't make much of a difference in my workplace. And trust me on this, there have been times where most employers have felt unworthy!
Employee satisfaction leads to Employer satisfaction. "To win in the marketplace you must first win in the workplace." – Doug Conant
The boss ought to be acquainted with the employee's work and their comfort zones.
There are a couple of things that an employee has in mind while joining a workplace. Regardless of how cordial you (an employer) are with them. You may not be providing them with the needful.
Related Read: Common Leadership Mistakes (And How To Overcome Them)
Here are 5 Questions you can ask your employees. It will help you understand your employees better.
1. Do You Think You Have Enough Knowledge And Skills To Fulfill Your Job Role? 
You think you may scare off your employees when you ask them this question. But it doesn't have to be that way. Your employees have taken up their respective jobs and have been working for you. You ought to keep a check on them.
See if they are able to manage things for themselves, or have any sort of difficulty. You can clear it out or get them extra help. This will let them know that your focus is on your employees' growth too and not just your company.
2. What Are Your Immediate And Long-Standing Goals?
 Every employee has planned his/her next move. No one likes working for the same company for a long run.
People prefer switching jobs as soon as they get a better opportunity. If you want your employees to stick around, talk to them about their goals. Be it immediate or long-standing goals.
"Treat employees like they make a difference and they will." – Jim Goodnight
(Note- Most employees' don't prefer talking about their long-term goals with their employers. So don't ask them about it directly. Lay the foundation first, and see if you two hit it off!)
Let them know that you are looking forward to having them around. And tell them that their efficiency will only drive you to give them better commitment from your end.
Your employees will then know that you share a keen interest in their growth.
"An employee's motivation is a direct result of the sum of interactions with his or her manager." – Bob Nelson
3. Is Your Job Doing You Justice? Are You Feeling Satisfied With The Work Routine? 
It is only fair that you ask for feedback from your employees too. Do it as often as you can.  Ask them if they are happy with their job role and their post. Ask them if have job satisfaction. Or if there's something you can do to make things better.
Make sure they are able to talk to you about their work. If your employees are able to talk to you about their work and their stress, you're golden!
They will trust you more and try to exhibit better results.
4. Can I Help You With Something?
Yes, you are the boss! But your employees will be more than glad if you ask them this particular question.
Sometimes, employees don't clear their doubts. They may be afraid or a little paranoid to clear their queries. The burden will be off their chest if they know that you are available to clear the doubts. And that you're open to them bombarding you with questions.
 "Happy employees generate happy customers, who– by the way– generate happy employees." – Steve Dorfman 
Related Read: Building Startup Culture From Foundation To Finishing !
5. Is Your Work-Life Affecting Your Personal Space?
 Employees don't usually expect the boss to understand the problems they face outside work. But asking them if things are going fine in their life outside work, is not a bad thing to do. Your employees will know that you are there for them.
Your employees will know that you are there for them, regardless of the fact that they need you or not. Knowing that you are understanding may increase their interest in work. You can provide them with accurate solutions. And that can keep them mentally satisfied.
The positivity will reflect in their work.
I'm sure you're aware that your employees will have enough stress of their own. And you wouldn't want to increase it by being an impatient boss. Or by not understanding the dilemma they sometimes face!
It will work in your favour if you be more corporative than not. The easier it gets for your employee to communicate with you, the faster your work can be dealt with.
I am sure by now you have understood that employee satisfaction is a must for a company at any stage. Legacies are not built on products but on people.
(Disclaimer: This post was originally published by Rochel Lewis in Jobspire. Techstory is not responsible or liable for any content in this article.)
About Jobspire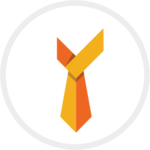 One of India's top career platform, Jobspire is a one-stop place for — All Things Career.  Not only will we help you find your dream job in startups like Uber, Swiggy, Freshdesk and 1000 + companies, but also architect your career through tailored career advice, hiring tips and much more.
With the vision of "Helping Everyone Find The Job They Love", we believe that culture is everything and give you an insider's view on a company through our Talent Brand Pages aka Company Profiles.
Comments
comments