TECHNOLOGIES USED IN THE INTERIOR DESIGN SPACE 
It's 2016 and all that Interior Designers and builders offer in order to help consumers understand the complex processes involved in interior design are: brochures and floor plans! Isn't it time we replace these obsolete methods with modern tools and technology?
There's so much more that can be done to aid customers when they design their home. Modern tech tools like Style Finder, Real-Time Dashboards, Cost Estimator and Virtual Reality devices simplify interior design and building for consumers. These technology aided tools empower end consumers to visualise and explore designs for their space using an intuitive process.
COST ESTIMATOR TOOL
The first step to any interior project is estimating how much the project will cost and setting a budget accordingly. Estimating costs includes taking into account design costs, labour costs, material costs, hidden costs, etc. and it can be quite tricky. Forgetting any one of these elements can lead to quite a budget disaster. The Cost estimator is a unique tool that takes into consideration both material and installation costs to give customers an estimated figure of how much furbishing their space will cost. On selecting the space and entering its square footage, the estimator lists drop down menus of the various facets of the project allowing customers to choose the treatments they would like to include. A simple select and deselect method of adding an interior design feature to the estimate presents the optimal finish that matches both aesthetic sensibilities and budget. In just 5 minutes!
VIRTUAL WONDERLAND
Evolution of residential design has completely changed the "design experience" for consumers as well as professionals. Technological advances like additive manufacturing and augmented reality are transforming the face of residential design. Additive manufacturing, popularly known as 3D printing, is being increasingly used by designers to create, sample and manufacture finished products from furniture to lighting units. The Virtual Reality tool allows professionals to virtually place objects in the project space to get a better understanding of the final design. In the Virtual world, users can experiment with various patterns, colours, textures, material and product options to get an actual feel of placement, space utilization and theme in their 'real' living environment. 
SERVICE DESIGN THINKING
A new concept that can significantly change the interior design space is Service Design Thinking. It is a form of conceptual design which involves the activity of planning and organizing communication and material components of a service to improve its quality and the interaction between service provider and customers. The concept involves adding tangible or intangible aspects to the services and making it user-centric and personalized. Having entered the game of interior design and build, Service Design Thinking is changing the face of this industry. Minute details of the service are taken care of to create a hassle-free customer experience of furbishing spaces.
EXTERIORS AND INTERIORS OF RESIDENTIAL STRUCTURES BEING INFLUENCED BY TECHNOLOGICAL ADVANCES 
Often execution is hampered by a lack of proper communication and coordination. Technology integration provides collaborative tools for better coordination, resulting in increased efficiency of projects.
By installing computer-based control systems in buildings, interiors of residential structures can be controlled and monitored. Ventilation, lighting, power system, fire protection system and security system can be examined by intelligent automated building monitoring systems. Changing furniture can be of a great help when flexible space is demanded. With a standard structure and portable elements, changing furniture proves to be a boon for interiors.
Speaking about exteriors of residential structures, an interactive hardware system can be used for dynamic façade designs.  Assembling precast and preformed structures help reduce time as compared to elements made from scratch. Technological advances have made it easy to generate basic construction structure, eliminating restrictions attached in the processes.
CONCLUSION
With 'customer experience' being the buzzword of the year, it is quite refreshing to see a real world use case scenario of technology. What's even more exciting is businesses in India are rapidly adapting immersive technologies for better user experience for designing and building spaces.
Inputs by Harsh Jain – Founder & CEO, NESTOPIA
About Harsh Jain: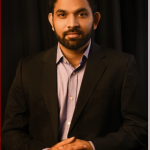 Harsh is on a mission of making interior design in India super easy, transparent and efficient. Harsh began his career as Strategy & Business Ventures Manager at Century Plyboards, where he got excellent exposure to the intricacies of Indian interior design industry. His interests and strengths lie at the intersection of construction, technology, strategy and business design. Presently, he is enjoying the challenges of scaling design services in the unorganised and fragmented Indian construction industry.
About Nestopia: Nestopia is a start-to-finish interior 'design and build' service provider. It is the first in the country to integrate technology, service design thinking and project management all under one roof. Having facilitated 2000 crore worth of project inquiries in the last 12 months, Nestopia offers complete 'design and build services' for residential and commercial projects. Nestopia takes complete charge of an interior design project and has created specialised management systems to ensure that all projects executed by Nestopia are optimised for efficiency, transparency and quality.
(Disclaimer: This is a guest article contributed on Techstory. Techstory is not responsible of liable for the content in this article. All information in this article has been provided to Techstory by the author.) 
Comments
comments