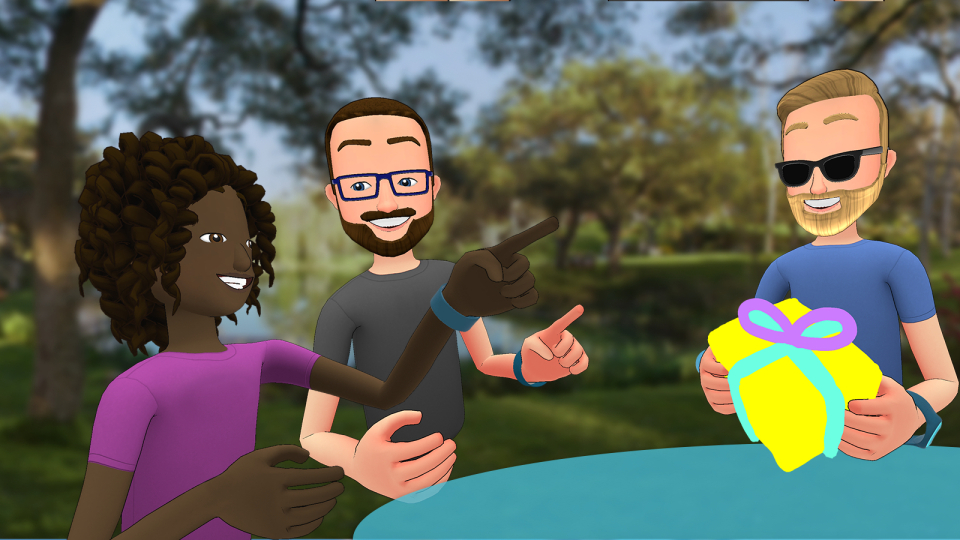 Facebook F8 was anticipated by many, and the company has come up with some really cool features both for its users and developers. Some of the exciting technology features include their updates in VR and AR along with a few updated features for existing business to monitor, measure and maximize their conversions.
Here is the complete video of the launch
Facebook Spaces
Facebook Spaces that launched today as public beta is a new VR app where you hang out with friends in a fun, interactive virtual environment as if you were in the same room. In the whole experience of Facebook Spaces, you get to choose your own avatar by simply choosing one of your Facebook photos and then you can start inviting friends and interacting with them in virtual reality.
Some of the cool features of Facebook Spaces include calling a friend in the real world with Messenger video calling, so you can bring even more people into your VR space. They can answer your call on their phone to instantly open a window into your virtual world. Whether you want to show off your latest 3D drawing masterpiece, play an amazing 360 video your friend would love, or just spend time chatting, it's one of the best ways to be in the moment together, from anywhere.
Today is only the beginning. We're launching in beta, and we'll add new features as we learn from your feedback and continue exploring what makes social VR experiences most meaningful. We also plan to bring the experience to more platforms over time. We've only just scratched the surface of social VR technology. In the future, it will continue to transform the way people around the world stay connected with their communities and those closest to them. We can't wait to get there.
Camera Effects Platform
Apart from diving into virtual reality, the company had something to share for the augmented reality fans. Facebook Camera, last launched last month gave the chance to people to explore their creativity with filters within the platform.
Understanding the growing needs of users to express themselves with features beyond existing standard filters, the Camera Effects Platform was launched to turn smartphone cameras into the first AR platform, providing an opportunity for artists and developers to create effects for the Facebook camera.
Frame Studio one of the features of Camera Effects platform is a web-based tool that allows anyone with a profile or Page to design frames for use on profile pictures or in the new Facebook camera.
The other half of the Camera Effects platform is an Augmented Reality experience authoring tool called AR Studio which is currently exclusive for Mac users alone.
Facebook Analytics
For the companies that try to leverage most of Facebook users, it released Facebook Login and Account Kit product enhancements to help you better connect with people and engage them across different surfaces. Facebook also introduced new ways to retain and recover customer accounts to maintain those relationships.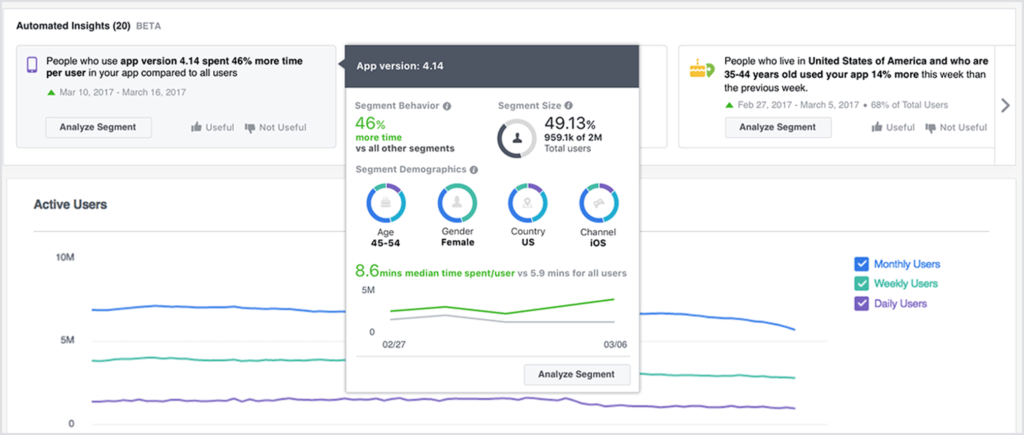 We're extending omni-channel analytics for Facebook's family of apps and services with the addition of Facebook Page interactions, such as post reactions and shares, so you can measure and understand the interactions people have with your Page alongside their other activity on your website, app, and bot.
For example, an e-commerce business can measure if people who comment on an item featured in their Page post go on to view an item on their website, or purchase it in their app. The ability to view customer behavior across different channels gives businesses a unique ability to learn about and optimize their full customer journey to drive growth.
Messenger 2.0
The company also introduced Messenger Platform 2.0, a new suite of tools that gives you the ability to build richer experiences, get discovered, and extend the conversational, visual and social capabilities of your bots. In the latest update, people can discover nearby places, businesses and latest bots in the platform with ease. The entire feature is split into different categories to further simplify the process.
It also has a chat extension feature that allows users to build conversations with bots and collaborate on creating shopping lists, ordering food, splitting payments, sharing music and other new and existing use cases.
Facebook Games
If you are one of the users who constantly received Candy Crush requests, you are going to experience more of it. Facebook Games is focused on building a global community for people to play, watch and share the games they love with the people they care about. As a part of this initiative, the company announced updates for developers that would help them build and grow their games across mobiles, desktops and video platforms.
The second day of the two days event started with the keynote by Mike Schroepfer, CTO of Facebook who talked about the company's goal to develop technology that will help everyone build global community. To do that, Facebook is investing in a number of foundational technologies over the next 10 years, including connectivity, artificial intelligence, and virtual and augmented reality.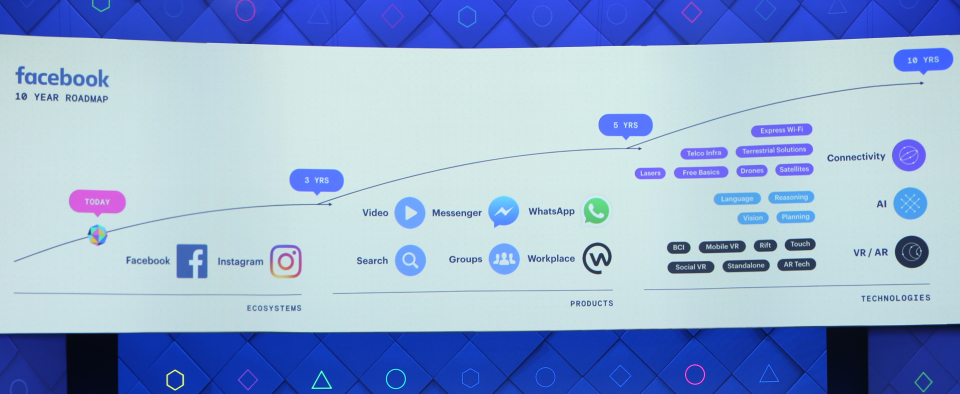 360 Capture
In order to increase the number of VR contents on Facebook platforms, the team has developed an SDK which eliminates the traditional method of individually capturing images and then stitching them together. In the latest 360 Capture SDK, Facebook uses Cube Mapping to create and access virtual reality experiences faster.
Apart from 360 video capture, Facebook also introduced Surround 360 technology, to produce high quality audio capture for virtual reality experiences. The new camera technology lets you move around within the video scene and experience the content from different viewing angles.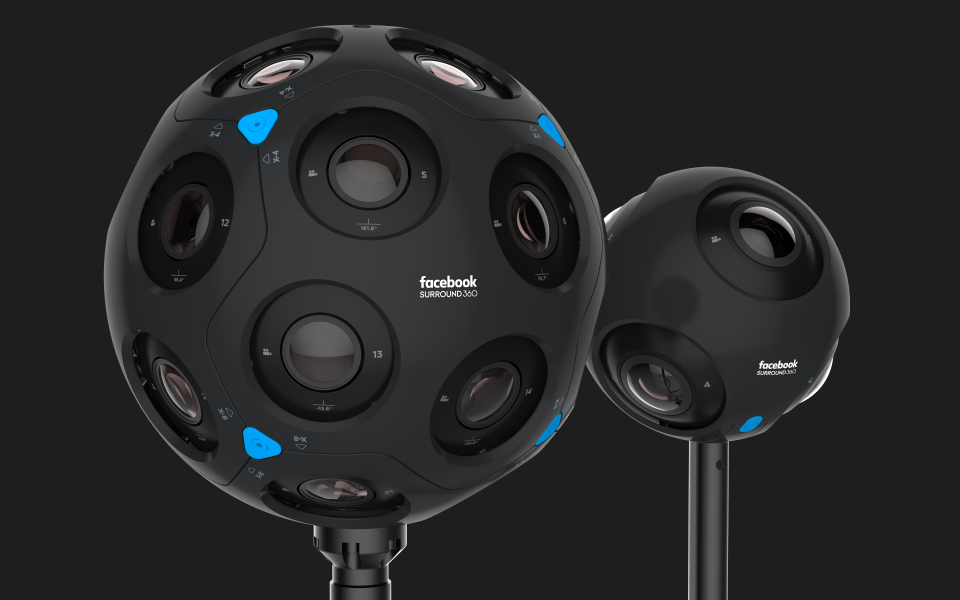 This means you can move your head around in the world and see it from different angles — what's known as six degrees of freedom, or 6DoF — bringing the feeling of immersion and depth to a whole new level.
Connectivity
Facebook, which has accounts of over 1.2 billion users already is still on a mission to connect more users to the platform. In its efforts to do so, particularly for the population in the remote location, the company is working on a building blocks approach using Terragraph, a custom-designed, multi-node wireless system built to bring high-speed internet connectivity to dense urban areas.

For more remote regions the company is looking at ways for connectivity to traverse expanses of land cheaply, which is why Facebook is developing MMW and aircraft technology that can beam connectivity through the stratosphere — extending fiber installations at lower cost than trying to dig fiber to these remote regions.
Facebook Building 8
At Building 8, the company is charging ahead with break through innovations that would set the pace for the next stage of communication. Their current projects focused on silent communications include a system capable of typing 100 words per minute straight from your brain – that's five times faster than you can type on a smartphone today.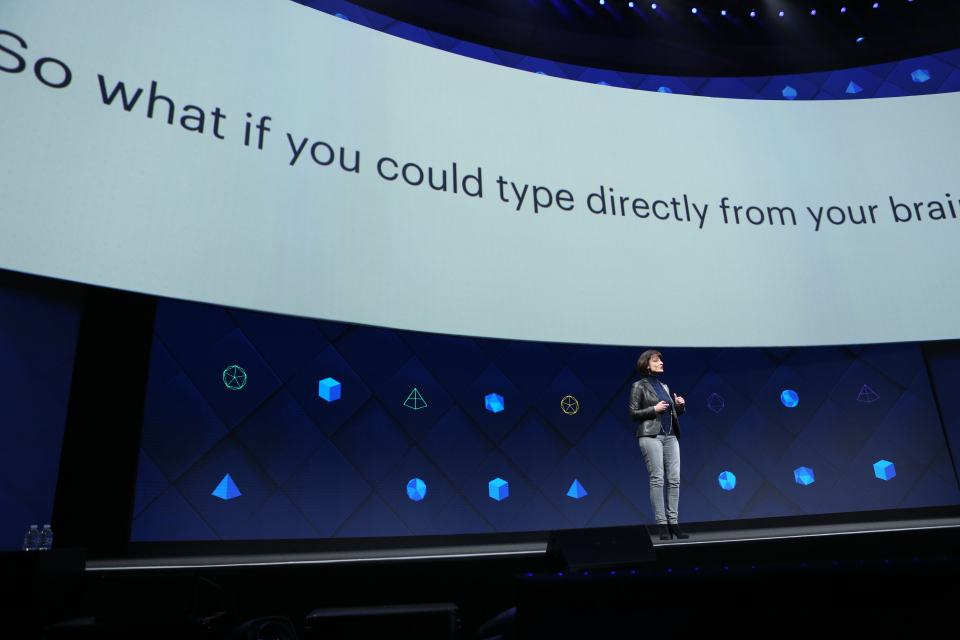 It's a method of decoding the words you've already decided to share by sending them to the speech center of your brain instead of sharing every random thought. It's a way to communicate with the speed and flexibility of your voice and the privacy of text. The company wants to do with non-invasive, wearable sensor that can be manufactured at scale.
We also have a project directed at allowing people to hear with their skin. We are building the hardware and software necessary to deliver language through the skin.
For the entire event of Day 2, check the video
Related Read: Facebook is Home to More Than 5 million Advertisers a Month!