The Archeological Survey of India (ASI) has over 3,600 monuments, 100,000 rare books, original drawings, plates, and manuscripts. In a 2013 report, the Comptroller and Auditor General of India (CAG) has noted "irregularities in carrying out conservation works."
The CAG audit report says that of the 1,538 structures surveyed around 81 are missing. The agency has been following archaic and outdated methods of preservation. In this context, modern technology such as Big Data can help in preserving India's cultural heritage.
Big data can help agencies and institutions make collaborative preservation efforts
Big Data is a term for data sets so complex or huge that conventional data-processing techniques are insufficient. Data sets are analyzed and assessed to uncover unknown correlations and patterns. Mathematical and statistical models and algorithms are used to find trends and make predictions.
Increasingly being termed cyber archaeology, the latest Big Data tools can help archaeological agencies capture digital information, collaborate, store, share, as well as display data for public and researchers. Data sets also include high-definition videos and photos, aerial drone footage, laser scans, and detailed climate measurements, which can all be put through analysis and can help in eventual preservation of historical sites.
Moreover, complex data that is derived from drones, satellite imagery, 3-D data capture, etc. can also be utilized for analysis as well as monitoring of data gathered from historical sites. Archaeologists should access evolving digital tools.
Also Read: 5 Ways Government Can Best Leverage Big Data For Nation's Progress
"Besides, Big Data tools can facilitate collaborative efforts among the academia, agencies, and industry. In conjunction with real-time intelligence, Big Data tools can help in ensuring a fully digitized heritage preservation method that is archaeology-oriented," said Brajesh Sachan, CTO, Deskera, a global cloud services provider that has its own Big Data tool.
The tools aid correlational studies of demographic data, regional climate, and cultural and technological change. This can be done at a scale that wasn't possible earlier. The Big Data platform will enable detailed studies of human conflicts, climate change, pollution, natural disasters, etc. that affect archaeological sites.
Archaeology must leverage the fruits of human progress in the field of technology for better insights into complex problems, drastically improving chances of their resolution so that the remaining cultural and historical heritage may live on to see another day.
Also Read: Big Data Reveals Shakespeare's Plays Had Marlowe As Collaborator !
(Disclaimer: This is a guest post submitted on Techstory by the mentioned authors. All the contents and images in the article have been provided to Techstory by the authors of the article. Techstory is not responsible or liable for any content in this article.)
Image Credits:  chuansong.me
About The Author: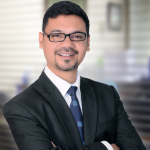 Muqbil Ahmar is an avid blogger, a consummate writer, and a technology evangelist—but basically a storyteller at heart. Writing and music are his passions. He writes on startups and technology across various media platforms. He writes on topics ranging from movies to startups to technology to environmental conservation.
He is the editor and author of the Run Your Business Blog. With more than 10 years of experience in journalism, he has enjoyed stints with TV, magazines, and the Web. He believes that all human endeavor should be aimed at making our lives a better one. You can tweet him at @muqbil_ahmar or connect with him through LinkedIn and Facebook.
Comments
comments