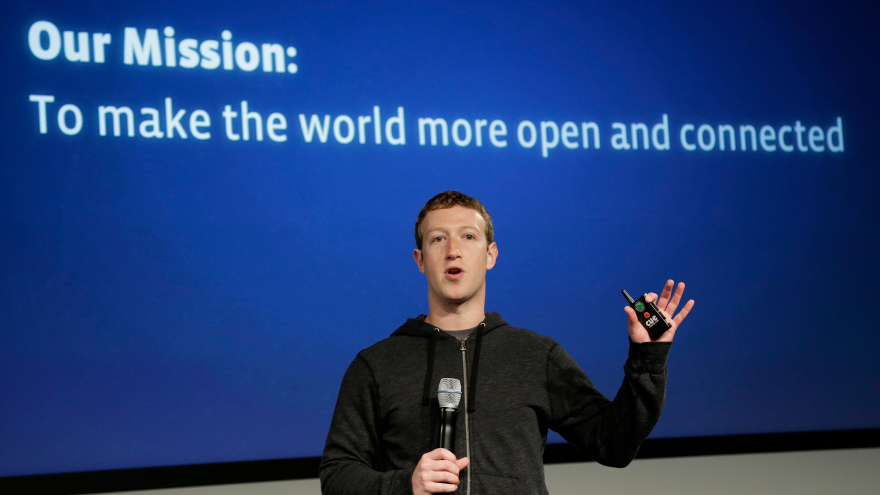 22 May 2017, India:
Mark Zuckerberg-led Facebook has been continuously trying to secure the community and is coming with various ways to fix it. But the number hasn't come down- People are still going live and committing crime, vicious murder, rape and suicides!
Does Facebook really cares about what happens? The Guardian report suggests- NO! As per the leak, Remarks such as "Someone shoot Trump" should be deleted, because as a head of state he is in a protected category. But it can be permissible to say: "To snap a b*tch's neck, make sure to apply all your pressure to the middle of her throat", or "f**k off and die" because they are not regarded as credible threats.
Also read- Facebook to Add 3,000 Employees Worldwide Dedicated to Look After Hate Speech, Disturbing Videos and Crime
Facebook had no specific comment on the report but said safety was its overriding concern. "Keeping people on Facebook safe is the most important thing we do. We work hard to make Facebook as safe as possible while enabling free speech. This requires a lot of thought into detailed and often difficult questions, and getting it right is something we take very seriously", Facebook's Head of Global Policy Management Monica Bickert said in a statement.
These are few more guidelines of facebook acquired by The Guardian-
Videos of violent deaths, while marked as disturbing, do not always have to be deleted because they can help create awareness of issues such as mental illness.
Some photos of non-sexual physical abuse and bullying of children do not have to be deleted or "actioned" unless there is a sadistic or celebratory element.
Photos of animal abuse can be shared, with only extremely upsetting imagery to be marked as "disturbing".
All "handmade" art showing nudity and sexual activity is allowed but digitally made art showing sexual activity is not.
Videos of abortions are allowed, as long as there is no nudity.
Facebook will allow people to livestream attempts to self-harm because it "doesn't want to censor or punish people in distress".
Anyone with more than 100,000 followers on a social media platform is designated as a public figure – which denies them the full protections given to private individuals.
"We have a really diverse global community and people are going to have very different ideas about what is OK to share. No matter where you draw the line there are always going to be some grey areas. For instance, the line between satire and humour and inappropriate content is sometimes very grey. It is very difficult to decide whether some things belong on the site or not," Monica Bickert said.
Related read- Here's Everything You Need To Know About Facebook IPO 2012
She added, "We feel responsible to our community to keep them safe and we feel very accountable. It's absolutely our responsibility to keep on top of it. It's a company commitment. We will continue to invest in proactively keeping the site safe, but we also want to empower people to report to us any content that breaches our standards." (Image- Under30CEO)
Check out the video-
Also read- A Man in Cleveland Shoots Elderly Person, Goes Live on Facebook!
Comments
comments