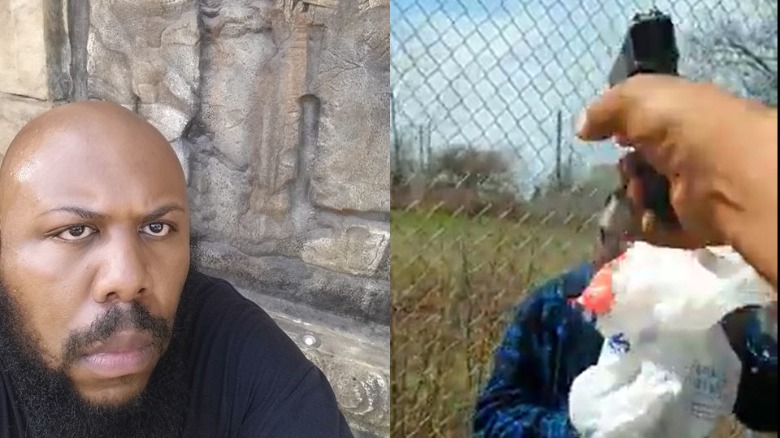 18 April 2017, USA:
In the shocking video, which was recorded and then uploaded to the Facebook page, Steve Stephens, known as "Stevie Steve" on social media shot and killed a man.
Stephens can be seen driving down the road and he says, "Found me somebody I'm going to kill, this guy right here, this old dude," before exiting his vehicle. He walks up to the man and begins talking to him, asking how old he is before pulling out a gun. The man tries to shield himself before Stephens fired once, hitting the man in the head. The video shows the man on the ground, bleeding as Stephens walks back to his car and drives off.
The video of Robert Godwin, 74, in Cleveland was posted for nearly two hours before Facebook took it down. The suspect in the killing, Steve Stephens, 37, posted a video first announcing his intent to commit the crime and later talked about his exploits on Facebook Live, according to a timeline supplied by Facebook.
"As a result of this terrible series of events, we are reviewing our reporting flows to be sure people can report videos and other material that violates our standards as easily and quickly as possible," Justin Osofsky, vice president of global operations at Facebook, said in a blog post Monday.
Most Wanted poster for Facebook killer Steve Stephens is out https://t.co/0pMy2IfVM3 pic.twitter.com/VSJ6o1qwIU

— Mike Hayes (@michaelhayes) April 17, 2017
SHOOTING UPDATE: Suspect vehicle is a white Ford Fusion with temp tag Wanted male still armed and dangerous https://t.co/c2Ypm1i5qx

— Cleveland Police (@CLEpolice) April 16, 2017
If you're in the Cleveland area some guy is just driving around shooting people& recording it on FB live Stay inside pic.twitter.com/EFy5GLokMe

— Lovita Alizé Jenkins (@___pitts) April 16, 2017
"In this case, we did not receive a report about the first video, and we only received a report about the second video — containing the shooting — more than an hour and 45 minutes after it was posted. We received reports about the third video, containing the man's live confession, only after it had ended," he wrote.
Osofsky said Facebook disabled Stephens' account "within 23 minutes of receiving the first report about the murder video, and two hours after receiving a report of any kind. But we know we need to do better."
The extremely disturbing video is still posted here. (Image- heavy.com)