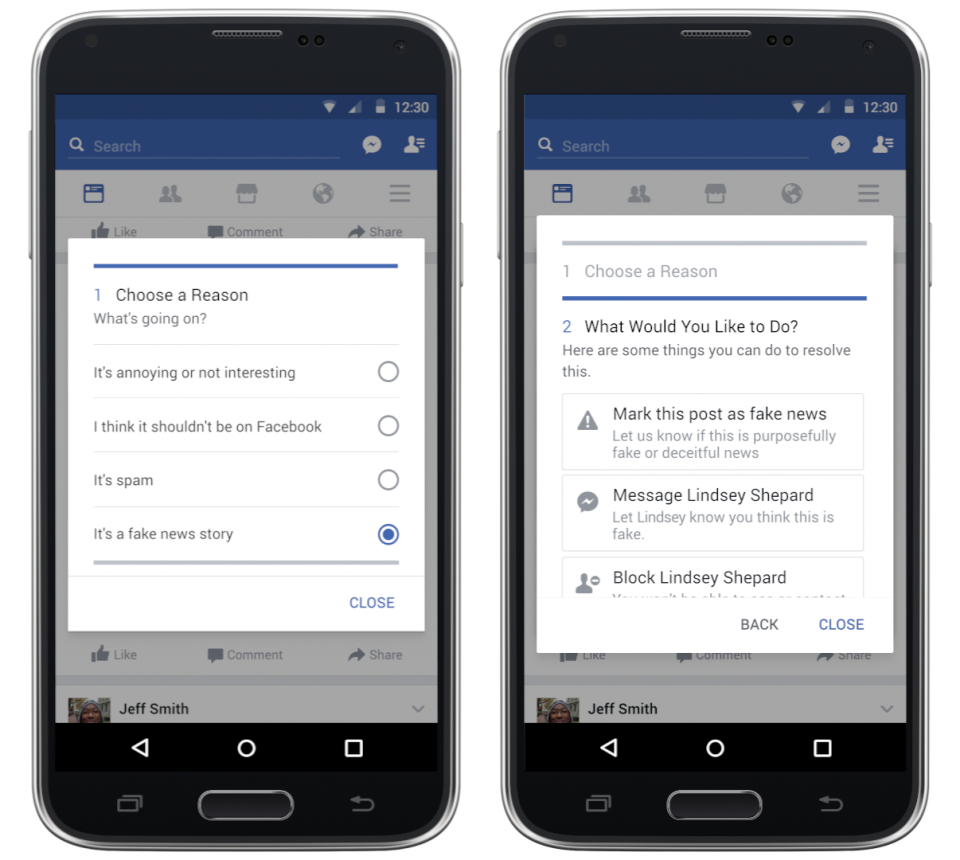 15 December 2016, USA :
Facebook has been working on the fake news sincerely post-elections. Mark Zuckerberg announced that it is now easier to report hoaxes, and if many people report a story, then Facebook will send it to third-party fact checking organizations. If the fact checkers agree a story is a hoax, you'll see a flag on the story saying it has been disputed, and that story may be less likely to show up in News Feed.
Adam Mosseri, VP, News Feed Facebook said, "We believe in giving people a voice and that we cannot become arbiters of truth ourselves, so we're approaching this problem carefully. We've focused our efforts on the worst of the worst, on the clear hoaxes spread by spammers for their own gain, and on engaging both our community and third party organizations."
Facebook is testing several ways to make it easier to report a hoax if you see one on Facebook, which you can do by clicking the upper right-hand corner of a post. The company has relied heavily on the community for help on this issue, and this can help detect more fake news.
The company is providing more context can help people decide for themselves what to trust and what to share. Facebook has started a program to work with third-party fact checking organizations that are signatories of Poynter's International Fact Checking Code of Principles.
"We've found that a lot of fake news is financially motivated. Spammers make money by masquerading as well-known news organizations, and posting hoaxes that get people to visit to their sites, which are often mostly ads. So we're doing several things to reduce the financial incentives. On the buying side we've eliminated the ability to spoof domains, which will reduce the prevalence of sites that pretend to be real publications. On the publisher side, we are analyzing publisher sites to detect where policy enforcement actions might be necessary."
Zuckerberg added, "With any changes we make, we must fight to give all people a voice and resist the path of becoming arbiters of truth ourselves. I believe we can build a more informed community and uphold these principles."