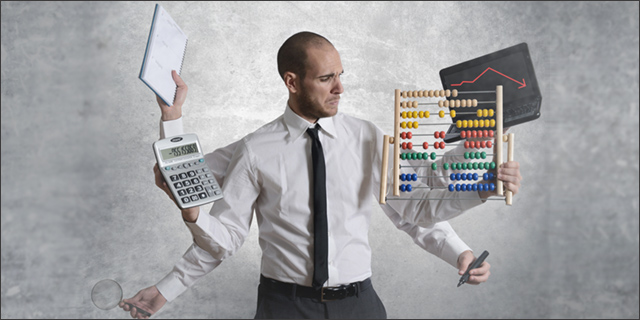 There goes a saying: "To be a good speaker, you have to be a good listener." Tweaking it a little, for those startup entrepreneurs who are still working for some boss, we say that working sincerely under somebody's leadership will make you a better leader.
Consider this – the more you've listened to, the more you've read, the better you can speak. Similarly, the more jobs you've handled with varied job descriptions, the more diversified your skill set will be. Take our word – no other job profile can ever appreciate it as much as entrepreneurship can.
A technical job has its own applications and so does a marketing job. And a leader, an entrepreneur, should be capable enough to lead the experts of the both the fields. Of course, you won't be doing all the work but an above-average knowledge of the subjects will make your understanding more comprehensive. You will know what you want, how you want it and nobody will be able to fool you. If you want to be a successful entrepreneur, you need this.
Related Read: Why Entrepreneurs Must Learn The Code Of Business
As Eric Ries says in The Lean Start-Up, "Entrepreneurship is a kind of management." Leadership qualities are found in a person who has insights about their employees, someone who has walked through that path before. Remember the time when your boss completely dismissed your suggestion about that new product? If you think it was unfair, do not end up doing this injustice to your employees.
You will be hiring people to assist you and you need to give them the space and comfort by valuing their suggestions. Do not be the boss you've always hated. And, you can only be appreciative of this when you have learnt something from all the bosses you have worked for. No boss is ignorable. Hating and cribbing about bosses is easy but learning from them is not. While some teach loads of tricks of the trade, some end up being the role models of what not to be. Be observant.
Related Read: How To Lead Your Startup Like Steve Jobs?
Being your own boss does give you freedom, but it comes at the cost of responsibility. And you have to develop the ability and determination to fight all the odds coming your way, turning your start-up venture into a success story.
Bottom Line:
It isn't easy to work for others and equally difficult is managing people working for you. When you decided to be an entrepreneur, you decided to be different. Do not end up in the same mold as the rest of the bosses. For God's sweet sake, never think that you will be superior to those in your team and, if you want a strong team, never even intend to micro-manage them.
Also Read: Which Is The Startup Rut ? Attitude Or Aptitude ??
(Disclaimer: This is a guest post submitted on Techstory by the mentioned authors. All the contents  in the article have been provided to Techstory by the authors of the article. Techstory is not responsible or liable for any content in this article)
Image Source: soegjobs
Comments
comments