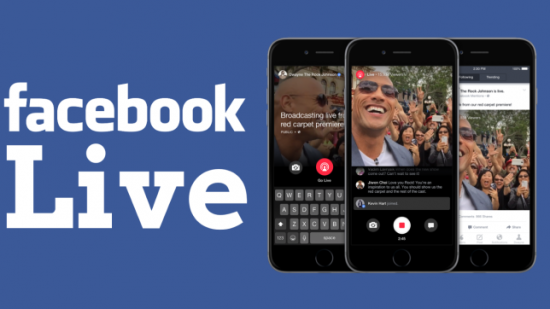 3 March, 2016, USA: In its recently released statement, social media giant, Facebook stated, "Come broadcast yourself on our Live streaming video service, where you can reach your fans and find new ones. We might even pay some of you to play along."
This move suggests that the company really wants to campaign its 'Live Streaming Video Service' on a wider canvas. This is not the first time that company is seeking Hollywood's assistance for its service but this the first time that it is ready to pay the celebrities, if they render their services for the promotion.
The company is looking very positive about its new concept and it doesn't want to leave any stone untouched. Facebook's CEO, Sheryl Sandberg recently visited New York this week, to share the concept with the talent agencies. She is possibly trying to promote the reach of Live, which was rolled out last summer to celebrities first.
Confirming about the meeting, a Facebook representative told, "We're investing in live video as we think it's a great fit for our platform — more and more people are choosing to watch and share live video on Facebook because it is personal, real-time and authentic," reports, Re/code.
Also Read-
Zuckerberg Plans Facebook To Reach 5 Billion User Target by 2030
Facebook To Launch Its Instant Articles Program
Facebook's New Reactions Give Wow Feeling To The Users And Also Speak Pirate