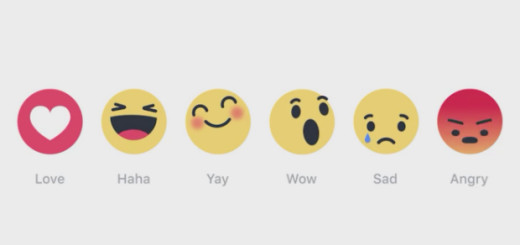 27 February, 2016, USA: Since the time of its launch, the social media hulk, Facebook has been working on the same pattern when it comes to emotions. The website had only two options available for the users 'Like or Comment' but not until yesterday, when Facbook revealed a set of new and improved like buttons. With company adding these new features in its armoury, now its user can love something, or thinks it's worthy of a wow face, a sad face, an angry face, or a 'haha' face.
While unveiling its new reactions, Facebook ensured that all its users worldwide can also use reactions by making them translatable in several languages. The company took this step knowing to the fact that, most of its users outside USA are not affluent with the English Language. Interestingly enough, one of the languages Reactions supports is Pirate.
In order to trigger the Pirate Reactions, user needs to change his language to 'English (Pirate)' through settings. Once the setting is changed then the reactions will get updated to 'shiver me timbers' instead of a regular 'wow'. Similarly other reactions will also change when user selects the Pirate mode 'love' becoming 'warms my cockles', 'haha' turning into 'yo ho ho', 'angry' to 'avast' and 'sad' to a slightly depressing 'feelin' like takin' a walk on the plank with a bottle o' rum'.
Also Read-
 Zuckerberg Plans Facebook To Reach 5 Billion User Target by 2030
Facebook To Launch Its Instant Articles Program
Facebook Gets 3 Months Notification From France