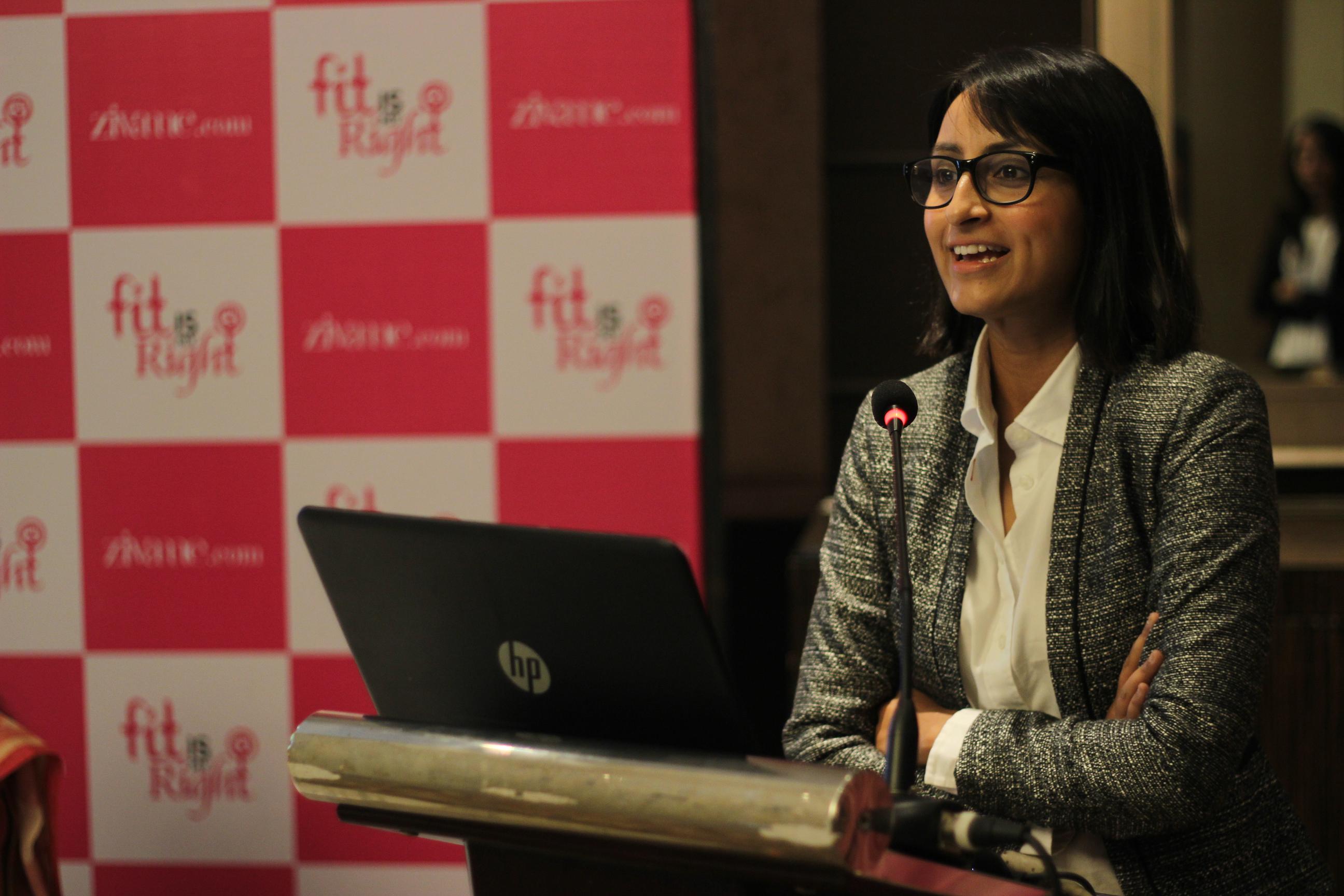 Zivame, the leading lingerie destination, launches campaign to help 5 lakh Indian women find their right bra sizes in 2015
4 out of 5 Indian women do not know their right bra size
53% of women use bras that were 'too old'
82% of women in India have never received professional help in finding the right bra
'Fit is my Right' campaign to educate women nationwide about the importance of wearing the right bra.
Kickstarting the campaign in Mumbai; to reach ten thousand students across 10 leading colleges in the city
February 4, 2015, Mumbai: Zivame.com, India's leading lingerie e-tailer today announced the 'Fit is my Right' initiative under which it plans to help over Five lakh women find their right bra sizes over the next 12 months. To kickstart the initiative, experts will visit colleges across Mumbai and undertake educational workshops and free counseling and fitting sessions for students. The aim is to educate women about the importance of wearing the right bra and the health and wellness implications involved.
 The campaign will be run with the help of the unique 'Mobile FittingLounge', which will travel to colleges in the city. The all-woman customizedfitting van comes equipped with 3 trial rooms and bras of all sizes required for the fitting exercise. The fitting loungewill housethree fitting experts who will help women in identifying their right size. In Mumbai, Zivame aims to helpover ten thousandcollege going girls identify their right bra size, in the next 1 month.
The 'Fit is my Right' campaign comes in the wake of some alarming facts that came up during a recent Zivame survey on usage of bras among Indian women.
The survey showed that 4 out of 5 Indian women do not know their right size and have been wearing wrong size bras all their life!
Women are also not aware of the life of a bra and 53% were still using bras that were 'too old'!
82% of women in India have never received professional help in finding the right bra though all of them buy lingerie at least once in 6 months!
Most women end up wearing a larger band size than the actual
Not wearing an appropriate Bra has implications that go beyond mere physical appearance. There are a host of health and wellness concerns that arise out of wearing bras that either too old or the wrong size or both. They include, scars, pain in the shoulder and chest area, poor body posture and so on. This is not counting general discomfort, sliding and poking bra straps, inadequate coverage etc.
According to Ms. Richa Kar, Founder and CEO, Zivame,"Women are not comfortable talking about bras! For most girls, the first bra buying experience consists of going to a lingeriestore and having to deal with salesmen or women, who are rarely equipped with the knowledge to 'consult' on the right fit and style. He/ she suggest a size that he/she deems fit, and in an uncomfortable environment where there is no scope to ask questions. Furthermore, she is not even sensitized to the possible problemsshe can face with the wrong fit and compromises lifelong."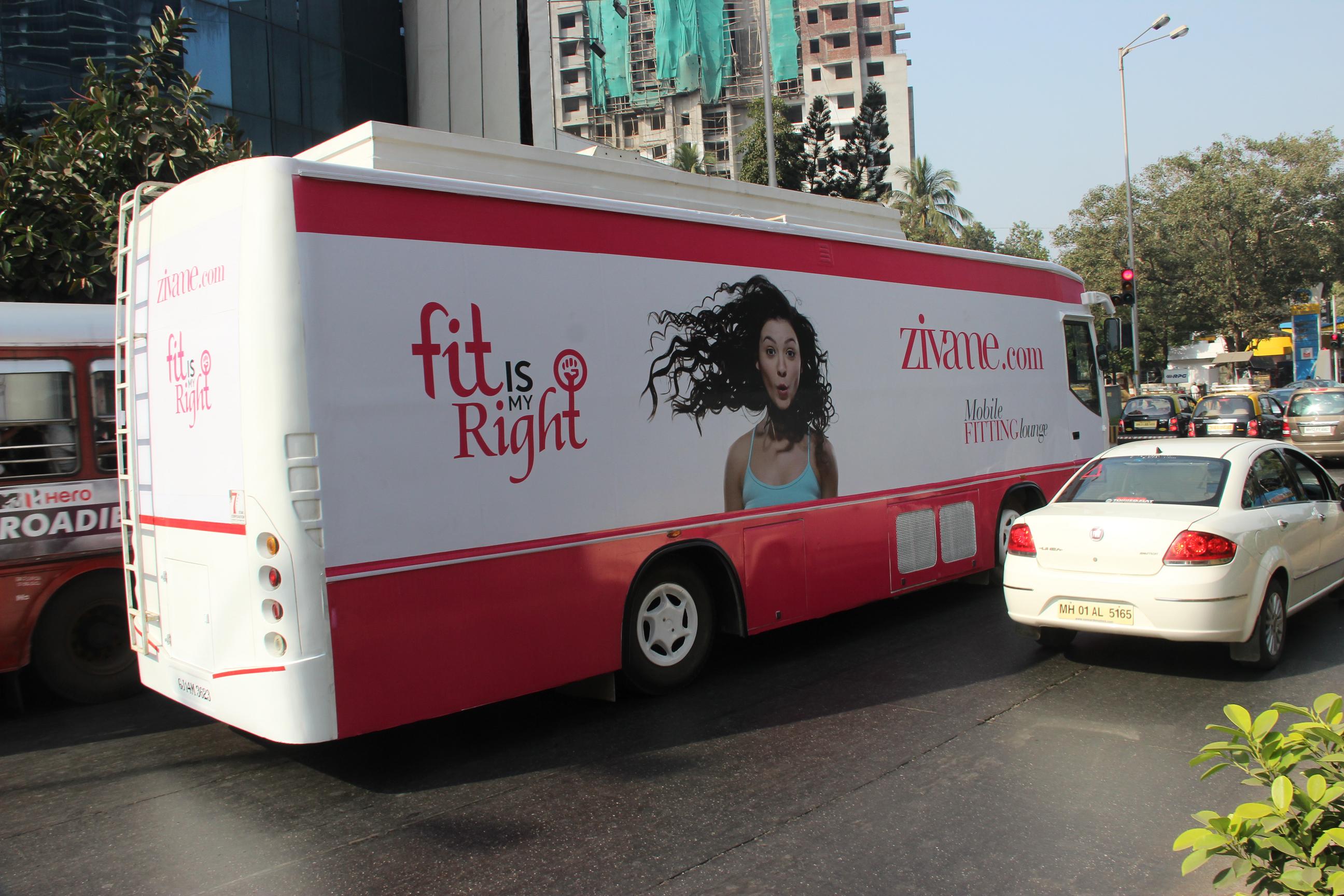 "With 'Fit is my Right', we aim to correct this by making young college going women aware about the importance of wearing the right bra.This will not only help them personally to adopt a healthy practice for the rest of their lives, it will also get passed on to others in their circle of influence; their mothers, friends &relatives and most importantly, their daughters later", she added.
Adds, Senior Physician Dr. Priyanka Wadhwani, "The bra is a constant presence in the life of a woman and it is critical to make sure that it is chosen and worn well. Women face a lot of physical discomfort and pains from wearing bras that are not right for them and they do not even know that the bra is the culprit!"
Among all the problems associated with bras, finding the right 'Fit' is certainly the most critical of all. Under the'Fit is my Right'campaign, Zivame aims to help 5 lakh Indian women nationwide to find their right bra fit. Kickstarting the initiative among college students in Mumbai, the model will be replicated in cities like Bangalore and New Delhi. The Zivame Fitting Lounge in Bangalore, a first of its kind in India, has already been used by hundreds of women to discover their correct size of bra.
"I launched Zivame, because I saw a desperateneed in the market. Lingerie is a shockingly underserved category, considering that it is such an essential part of everyday life for women.We want to make lingerie mainstream and acceptable. We want women to feel confident and lingerie plays an important in this. 'Fit is my Right' is a result of that thinking. As leaders in the category, we believe it is our duty to create awareness amongall women – whether they are online or not, about something that isn't openlytalked about", addedRicha.
 About Zivame.com
Zivame is India's leading online lingerie store, featuring over 5000 lingerie styles, 50 brands and 100 sizes.  It was launched in August 2011 by Richa Kar, who brings experience from retail and marketing.
With an array of selection ranging from everyday lingerie essentials, plus size lingerie, maternity, sports, shapewear to bridal lingerie, leisure wear, nightwear and swimwear for women, it is an online lingerie store where women can understand their lingerie needs, browse through styles, order for their right size and get their order delivered at their doorstep without any embarrassment.
With offerings like 'Try at Home', 'Fit consultant', 'Discrete Packing' and 'Fitting lounge in Bangalore', Zivame sits top of mind of every woman while shopping lingerie online. The collection houses domestic and award winning international brands like Anita, Leonisa, Panache, Enamor, Wonder bra, Triumph, Lovable, Jockey, Amanté, Bw!tch, Curvy Kate, and many others. Zivame also retails their own brands like Penny and Cou Cou.
Visit http://www.zivame.com/ to know more.
Comments
comments