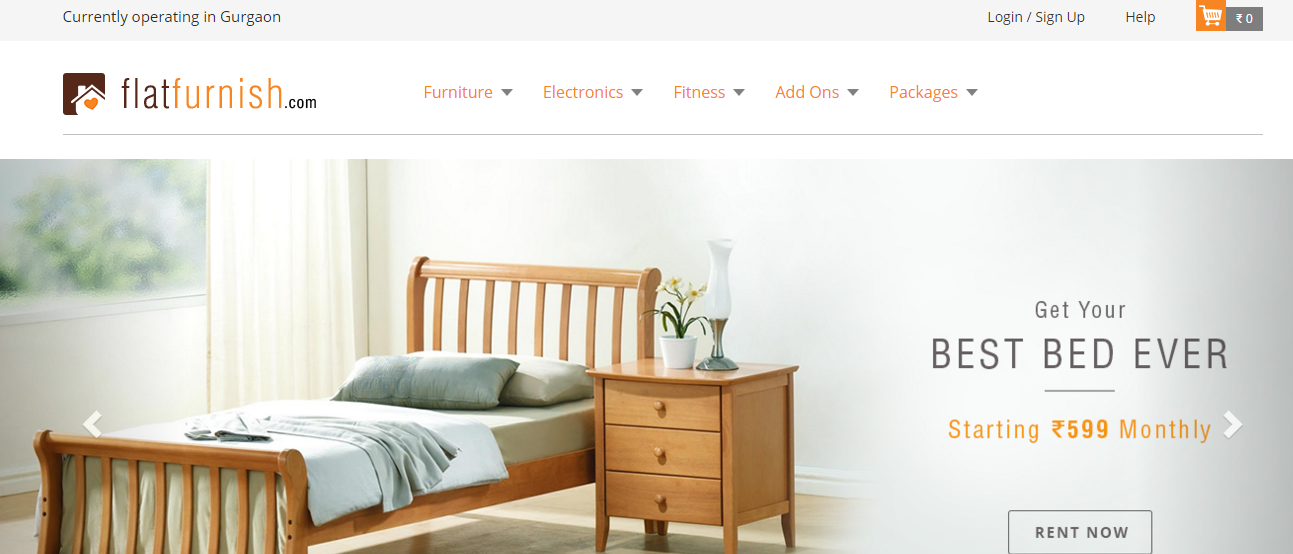 9 January, 2016, Gurgaon: Flatfurnish.com an online furniture rental company has raised an undisclosed funding from founder of Jobong, Arun Chandra Mohan. Since now the company is financially well equipped, it is planning to expand its reach to new destinations.
The startup came into existence in 2015. Founded by Jyoti Goyal, Aritra Saha and Jeetesh Agarwal, the company provides a platform to the vendors where they can share their products and designs and get payment on monthly basis. The portal showcases array of articles for renting purpose right from furniture to home appliances to party accessories etc.
Jeetesh Agrawal, Co-Founder,  FlatFurnish, said "Renting makes sense because there is a huge price gap in the rent of furnished and unfurnished apartments. One can easily find an unfurnished 3BHK flat for 40-42k per month but the rent for the same flat, if furnished, would be more than 60k. However, with FlatFurnish, the cost of furnishing the apartment will come down to 8k a month and one can save up to 10k every month".
With strong data base of 100 active users and three corporate giants, company is aiming to spread its wings in other Delhi NCR regions. "The company is expected to show a 200% month on month growth for the next six months," says Jyoti Goyal.
Comments
comments