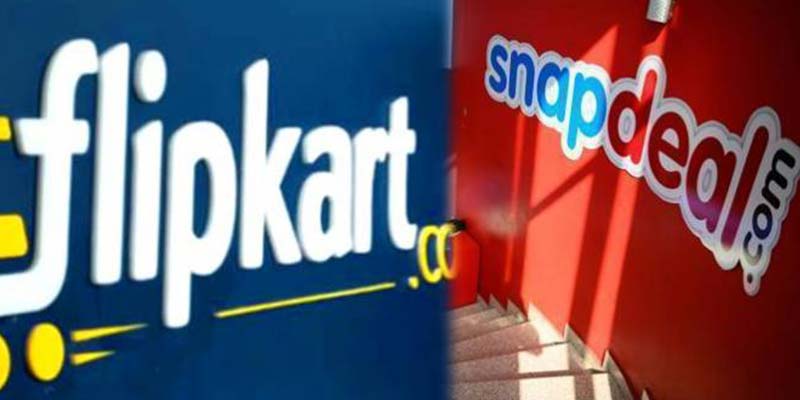 4 May, 2016, Bangalore: In order to cope up with the current scenario where funds have dried up and companies are facing hard times to survive in the market, Snapdeal and Flipkart has asked its top brand to run advertising and marketing campaigns for them to promote deals and products.
While few have welcomed this idea as they feel that it will surge their sales, others seem to be not happy with the concept and put it on the side lines. According to one of the executives of the company, "The strategy will enable ecommerce companies to comply with rules that bar them from predatory pricing, which implies they cannot promote them either."
"Brands are at liberty to discount products and hence any such deals and marketing campaigns done by them will not violate the rules," said one of the wholesalers of domestic consumer electronics who uses one of these online platforms to sale his products." A squeeze on marketing budgets had accelerated such efforts. Until recently, ecommerce companies ran all advertising campaigns to drive sales, except those for exclusively online products, which were mostly joint spending. With investors tightening their belts and scrutinising marketing spends, ecommerce firms have been compelled to approach the big sellers," he adds.
"The marketplaces are demanding that top brands invest on campaigns of deals and products of the brand due to a funds crunch and asking to be treated on par with offline retail. However, we are yet to decide since we don't want to make any move which antagonises offline channels, which account for 97 per cent of our sales," said the marketing head of a top white-goods maker, reports ET.
Image-indianonlineseller.com
Also Read-
Active.AI, Indee & Affordplan Pump $500K Each Funding From Kalaari Capital Under Its Program Kstart
MyDentistChoice Acquires $150,000 Funding From US-Based Angel Investors
Comments
comments