Warren Eisenberg and Leonard Feinstein, founders of the home decor retailer Bed Bath & Beyond, were comparatively ahead of their rivals when it came to selling designer sheets and various types of home goods.
On Friday, Eisenberg admitted before the Wall Street Journal that there was one trend they couldn't get their hands on: "We missed the boat on the internet".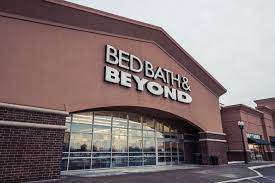 That lack of their presence on the internet is one of the primary reasons that Bed Bath & Beyond is grappling with a loan default, a likely to happen bankruptcy and the constant scuffle to have items on its shelves.
One of the causes of its fragile state is the fact that it lagged behind when other retailers invested in online options like store pick-up and delivery options. Bed Bath & Beyond was apparently late to introduce those services. Few former employees who did not want to be named, spoke to the Wall Street Journal and said that was because Eisenberg and Feinstein took a thrifty approach to spending at the company, as well as on e-commerce.
However, the co-founders fend off on that idea. Eisenberg told the Journal, "If we made an error by not moving fast enough into the internet, it wasn't because we wouldn't spend the money. It was that we goofed."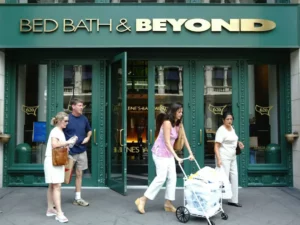 Bed Bath & Beyond was founded by Warren Eisenberg (92) and Leonard Feinstein (85) in 1971 and the company turned out to be an early success among discount retailers. Bed Bath & Beyond Inc. is an American chain of domestic merchandise retail stores. The company's headquarters are located in Union, New Jersey.
The chain operates several stores in the United States, Canada, Mexico, and Puerto Rico. The founders haven't had a role at the company since 2019, when they were shown out by a trio of activist investors: Legion Partners, Macellum Capital, and Ancora Advisors.
In spite of the rise in online shopping, the founders were convinced that consumers would stick to stores for most of their purchases.
Eisenberg told the Journal, "If you told me that some of my grandchildren will get all their dresses on the internet, I would say, 'People like to go out and shop. It's a social thing to do. We didn't realize fast enough how the internet would have such a major effect on retail."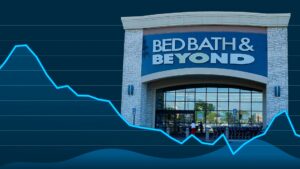 The home goods retailer began 2023 by cautioning investors that it may not survive the year. On January 5, shares of the company plummeted almost 30 per cent on the stock market, and the company announced it had "substantial doubt" in being able to continue to operating it's business.