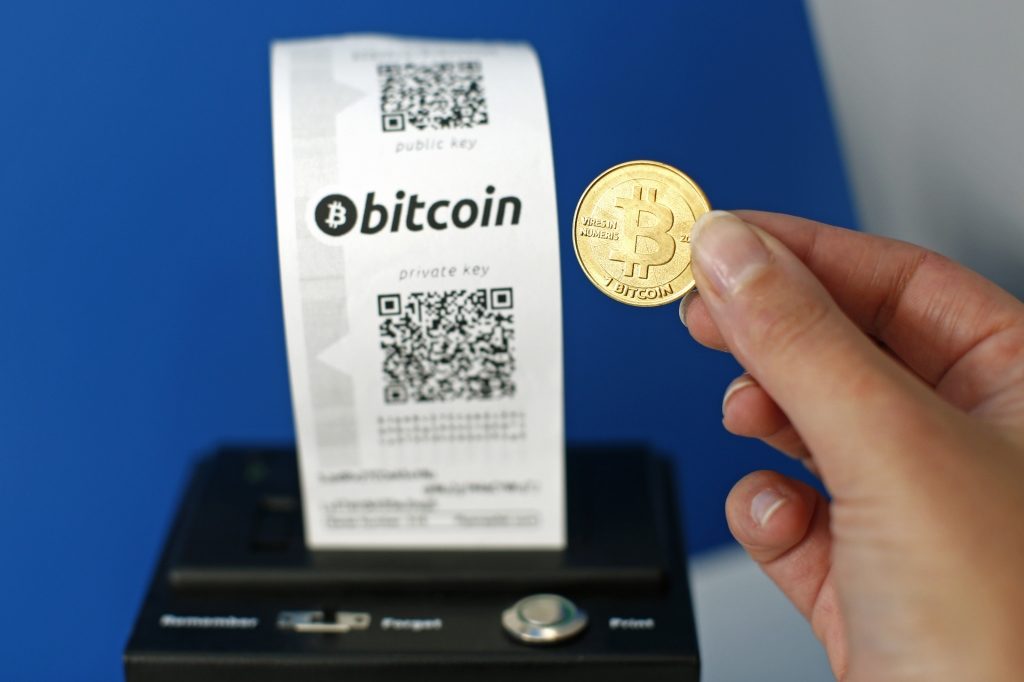 It was Tuesday and around 9 pm that Kunal Dixit received a call from his Business Dev, who mentions that within the last 15 minutes he had received 4 calls from people inquiring about purchasing Trests.
Initial Response From The Community
For those of you wondering what Trests are, it is the latest entry into the world of digital currencies developed by Kunal and his team on the blockchain which can very well associate with the tagline Made in India. Kunal switches on the TV and by the end of PM Modi's speech he had received over 10 inquiries. The momentum has continued since then as Trestor's trading volume was almost 8 to 10 times the normal for the following day.
"Fintech community at large welcomes the move, Blockchain community in particular is very excited about the possibilities, what we need from the RBI is to come out with meaningful regulations in virtual currency space. As of today, virtual currencies are unregulated in India." says Kunal.
Putting forward his views on the announcement, Shiva of Blockonomics says, "Blockchain community is positive on such a bold move. As Shri Modiji stated this is a move towards cashless economy. This is what blockchain stands for, eliminating the need of in person exchange."
Trests is not the only digital currency that received this spike in the interest, the Indian blockchain community as a whole saw some renewed interest post the announcement. The best evidence can be found with the popular digital currency that has become synonymous with blockchain – Bitcoins.
Related Read: 10 Bitcoins Facts That Every Digital Savvy Person Must Know!
Sandeep Goenka co-founder of Zebpay, claims that there has been a sudden spike in interest in their platform and that Zebpay has been adding double the number of users since the announcement. "We welcome this bold step by our PM. This decision will be a positive trigger for the use and spread of bitcoins and related technologies in India. We believe bitcoins can solve a lot of the concerns of the government. The bitcoin and blockchain community is working hard to help India go cashless" adds Sandeep.
Flipping The Bitcoin
Bitcoins have been seeing steady growth since the beginning of the month largely due to the U.S. Elections, but the unexpected announcement created quite a stir amongst many confused individuals. In one of the discussions in reddit, there have been conflicting views on whether demonetization of 500 and 1000 notes would foster the growth of bitcoins or curb them further.
Given the exponential rise of Bitcoin since last year, it has clocked a healthy trading volume on Wednesday which some suggest is majorly because of the US election result. "As this news got combined with US election results, even though we saw a rise of 4% in bitcoin price – we were not really able to distinguish the effect due to this news. Though this is a welcome move as this will now promote digitization of money this would only be a temporary solution and the businesses which generate black money has to start afresh and the situation might be similar in say 5 years down the line. A blockchain based solution would help trace the movement of money and would complete eliminate counterfeiting of currency." says Sathvik Vishwanath, Co-Founder and CEO of Unocoin.
Related Read: Indian Bitcoin Startups – Get To Know The Disruptors !
On whether digital currencies would be looked as an alternate to black money, Shiva says, "Bitcoin price had sudden increase,  due to renewed interest. However, I guess this would die down when people understand bitcoin isn't the best way to convert money back. All major bitcoin exchanges require your bank account and don't allow cash."
Future Of Digital Currencies
Benson Samuel, one of the most popular names in Indian bitcoin community and the co-founder of Coinsecure, welcomes the decision. Answering a query on the future of digital currency in India he says, "This is very good for digitial currencies in India, as people will now be forced to look into alternatives to store value. Decentralised digital currencies will play a vital role in maintaining a variety of options for people who need to use the same."
Digital currencies is expected to solve a lot of the problems mentioned by the PM especially the problem of fake currency. It is a cheap and fast payment network. "India has the opportunity to skip the credit card generation. Billions of Indians can go cashless using digital currencies far more cheaply and efficiently. We believe digital currencies will get a shot in the arm from the PM's announcement" opines Sandeep.
Surprisingly many cashless payment solutions have swooped into citizen's aid when the announcement was made overnight and until the day banks started exchanging currencies, people have been entirely dependent on the payment portals for daily transactions. "This is a positive sign. Already Paytm has seen a 1000% increase in transaction. However, Paytm is centralized and not different than a bank having single point of failure.  Slowly people would move from centralized digital payment to decentralized digital which is the future" says Shiva.
Related Read: How Did The Startup Ecosystem Respond To The Demonetization Of 500 And 1000 Notes !
Although there was no significant increase in volumes at Unocoin, Sathvik believes this will not be a one day drama and expects the volumes to grow up from next week when water gets a bit more settled. "It definitely does help promoting digital currencies. However if we consider the digital currency to be a sword, then the black money and the minds to earn black money is a monster – meaning there is an unimaginable efforts needed to kill it. The blockchain based digital currency would have been a better sword" he adds.
Just like we use the Internet as our data backbone, digital currencies can be used as the backbone for our financial infrastructure. Keeping hopes on Trestor and its future, Kunal says, "We are extremely bullish about the future of digital currencies in India, a digital token is not just money, its money on steroids, which can also be programmed. It opens up many avenues. All we need is a sensible regulatory framework, given which, Indian companies can actually take a global lead in this space."
Our Take: On our hunt for disruptive technology, we were introduced to the blockchain community. The ideas like decentralisation and 'banking the unbanked' captivated us as we realised that this could truly transform the society, help many make more secure transactions and embrace the idea of cashless economy. But in reality, it is times like these that could test the potential and limitations of such disruptive ideas in a country like India. Would love to know your thoughts on the future of digital currency in India !