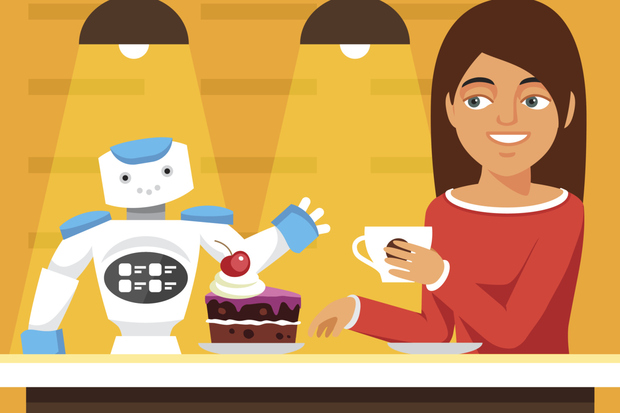 I met a Hiring manager of a MNC (IT Company) yesterday, and he was clearly frustrated; because the candidate who was supposed to join; did not show up.
He couldn't understand what happened, after almost two months of waiting (notice period), this candidate decided not to join on the DOJ (Date of Joining). The Hiring manager went on to add, "I don't know what's happening the interview went well, the candidate was very positive about the role and even the salary offered was as per the candidate's expectation. I don't understand what's the problem".
Believe me he is not alone;
Fact: Today in the Indian IT/ITES Industry average no-shows or offer drop is approximately 37%.
Anytime someone is thinking about trying for a new job, it is kind of like an expression of hope. They recognize that what they are doing currently is not up to their expectations and they are hoping that the new job / role would help them succeed in some way.
It all begins with the interview process. This is when a candidate forms a first impression of your organization. Ease of application and adhering to a reasonable timeline for interviewing and decision making can be a big deciding factor for the individual.
Companies invest and spend huge time in sourcing, interviewing, shortlisting and offering the right candidate. As soon as a candidate accepts an offer and becomes a new hire, the engagement level between the organisation and the new-hire drops drastically. No one is at fault here, the Hiring manager is busy chasing the customer deadlines, HR is busy engaging the current employees and the recruiters are busy hiring the next top talent.
Most of the Companies do not have a clear pre-boarding process; because its very time consuming, complex and expensive.
Pre-boarding, helps integrate new hires into an organization before the joining day. It increases engagement and significantly decreases the odds of a new hire having "buyer's remorse".
We have to understand that changing jobs is difficult for individuals and their families (especially if relocation is required). Pre-boarding a new hire makes the change smooth and minimizes disruption.
And the first day for a new hire can be the ultimate make-or-break point. This day sets the tone for the individual's entire tenure at your organization. It's important to make a positive impression and ensure the new hire has a wonderful start.
Fact: Global average of the First day attrition is approximately 4% (in India its ~6%)
Pre-boarding hence is essential in increasing the likelihood of the new hire's feeling successful when they accept the job offer and are sustaining that success over time. And the reason it's so important from Company perspective is that you are investing talent, time and money in sourcing and offering best candidates for your teams and if an offered candidate do not join or don't survive the first day in your Company, then a lot of all that effort is going waste (which hits the bottom line, straight).
In today's knowledge economy, top talent is in high demand and the period between the date of offer and date of joining (notice period) is crucial time for a new hire. Getting a new hire started on the right foot fully engages the individual, eases the new team member into an organization and position; which improves retention.
[box type="shadow" align="aligncenter" class="" width=""]Related Read:
Hiring The Right CEO In Healthcare Industry ![/box]
New hires typically yearn for that familiar "sense of belonging" from the moment they accept a job offer. By engaging them with an effective pre-boarding strategy, you can help them feel comfortable, connected and prepared to hit the ground running in their new roles.
But here is the twist, for the front line staff (Recruiter / HR & Hiring manager), it is difficult to connect with all the new hires, when they are already juggling so many important business tasks or priorities. Putting a process and having the front line staff follow it feels like a no brainer; but is it?
It can be a frustrating process for the front line staff, when doing it on their own along with their everyday priorities. It takes a lot of their time, effort (money) and energy (resources).
This is where SMART bots can help to pre-board new hires in a seamless way (at the right time and with relevant information).
A well-designed Pre-boarding smart bot can simplify and streamline a new employee's experience, ensuring each one feels welcome, engaged and ready to contribute. From being digitally connected with a future work buddies to uploading the required documents & paperwork from a mobile at home, Smart bots have the potential to positively influence how new-hires perceive their employer.
However, technology alone cannot solve people issues; so the Smart bots will have to designed in such a way that it works collaboratively with your front line staff to help propel the new hire's career and accelerate your ability to retain top talent, essential to achieving your business growth.
(Disclaimer: This is a guest article contributed on Techstory. All content as well as views expressed are those of the author. Techstory is not responsible or liable for any content in this article.)
Image Credits: cio.com
About The Author: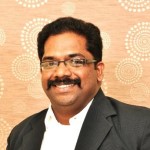 Anish Padinjaroote Co-founder & Learner Aout Innovations.
Aout is a technology company with Behaviour science based SMART bots and next generation AI at its core. IOXY is their first product; addressing Pre-boarding issues.
[box type="shadow" align="aligncenter" class="" width=""]Also Read:

Hiring For Innovation – The Ather Energy Way !
The Core Pieces Of Culture To Look For While Hiring – How To Start A Startup !