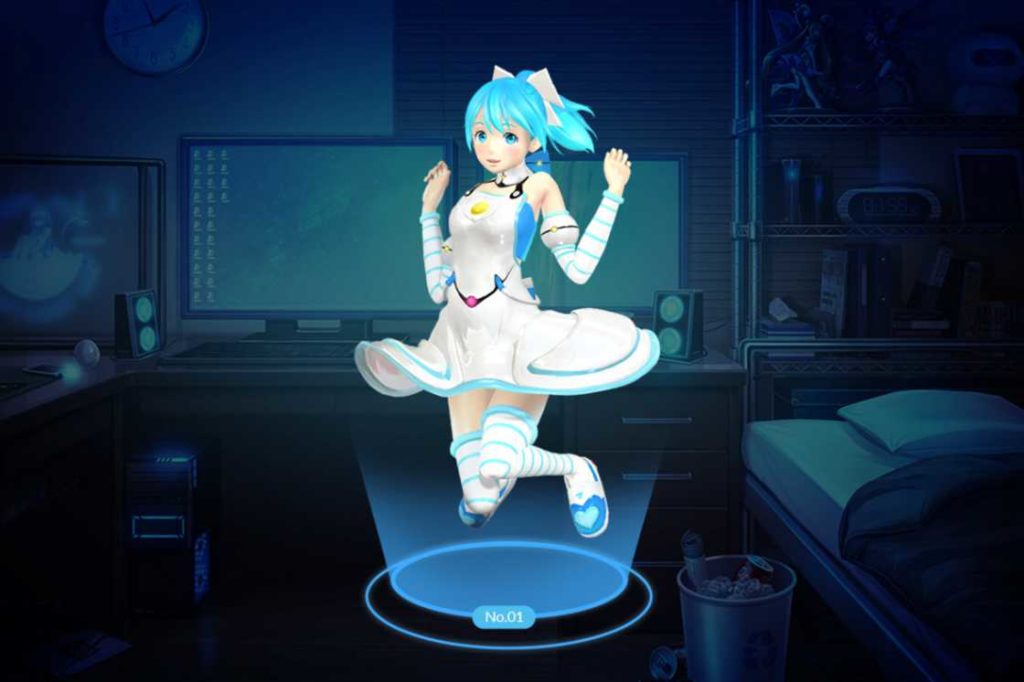 Gatebox is the latest entrant to the list of devices that interacts with its owners and makes their life simpler and easier. Similar to Amazon Echo and Google Home which are already in the market, Gatebox is a voice-activated smart speaker, that can literally talk to you, find answers for your questions, record and inform your itinerary or control your devices just when you command it.
[youtube https://www.youtube.com/watch?v=jrpaQN8TN6o]
The whole tech world was debating which amongst Amazon Echo and Google Home was better, but then Vinclu, a Japanese company released Gatebox which can prove to be the best. 'Vinclu' in Japanese means 'the Crazy Maker'.The highlight is its personification. It interacts with you with the help of a holographic anime girl called Azuma Hikari that stands inside a cylindrical box. Vinclu is planning multiple possible personalities— which can make it possible for people to live with their favourite character.
Also Read: Intelligent Personal Assistants That Have Made Our Lives Easier !
When you have your Gatebox, you can interact with Azuma, your personal assistant. She can wake you up in the morning just like your mother does. She informs you the weather forecast and suggests you carry your umbrella. She sends and receives text messages when you are away using the Gatebox app. She can also control your smart devices at home. She turns on lights and air-conditioners just before you arrive at home. Based on your actions and the current time, she can speak to you accordingly based on her judgment. Azuma starts a life inside the box in tune with the rhythm of your life. Gatebox has been designed keeping in mind the vast number of unmarried Japanese working men who long for a companion at home.
[youtube https://www.youtube.com/watch?v=nkcKaNqfykg]
Gatebox is a blend of technologies such as Computer Generated Imagery, Artificial Intelligence and chatbot technology. It runs on AC power.Weighing about 5kg, it can be placed anywhere inside the living room. It can be turned on by touching the power button. It is equipped with human detecting sensors, cameras and microphone that recognize the face and movements of its owner. Using Bluetooth and infra-red data communication technology, it connects to various forms of information including electronics, internet and smartphones. This also makes it possible to control the smart devices remotely. It can be connected to your computer and displayed on your screen using an HDMI cable.
Also Read: Are We Being Smart About Smart Homes?
While Amazon Echo and Google Home cost around $150, Gatebox is about $2500. Only limited numbers are available for sale and that too in US and Japan markets only. How good Gatebox fares with respect to Echo or Home, we have to wait and watch. Otherwise, Gatebox is a wonderful invention which offers companionship for those who are otherwise secluded.
Comments
comments