'It is not the gift but the thought that counts' or 'The best gift comes from the heart, not a store'. Everyone would fill you with such phrases whenever you ask them about what to gift to a 'particular someone'. The human instincts within adjure you to leave a long-lasting impression on the person by gifting something peculiar. But how many times it was possible that you gifted someone what you actually thought you would. It is most likely that it happened due to unavailability of those aberrant gifts in and around you.
Then what's the solution? Should you settle for those ordinary gifts in order to avoid any inconvenience?
Well! You need not. You can make your gifts and experiences a memorable affair and pine for the personal touch.
Giftxoxo is striving to ensure that when you do something, it's truly memorable. The company firmly believes in the quote: "Don't dream your life, live your dreams." Giftxoxo believes in creating memories and moments for you that you would cherish for a lifetime.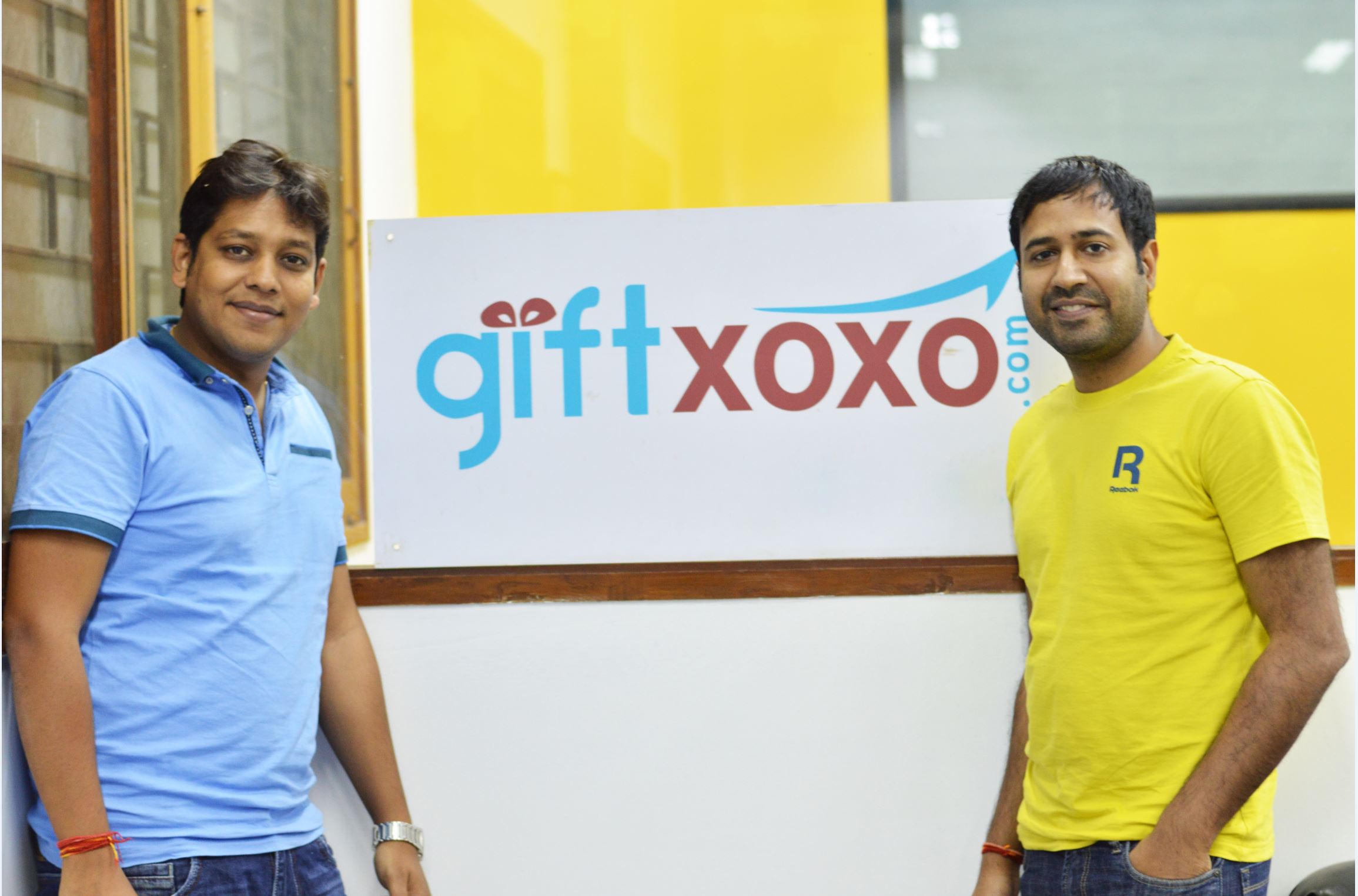 Giftxoxo is a curated marketplace of unique experiences and gift vouchers in India. It was founded in 2012 by four- Sumit Khandelwal (who worked before with Hexaware, Wipro Consumer Care and METRO Cash & Carry in functions like sales, distribution and marketing), Manoj Agarwal (a computer science engineer from PEC and an MBA from IIM Kozhikode; worked with companies like Yahoo, Manipal Education and Flipkart in technology, products and marketing functions), Abhishek Kumar (who worked with companies which build technology solutions for Supply Chain, E-Commerce, Business Intelligence, and Mobiles. He co-founded Evening Flavors, an e-commerce company) and Kushal Agrawal (who has worked with African FMCG major, BIDCO-Oil Refineries in Sales distribution and marketing).
The plan of Giftxoxo started taking shape well when Manoj and Sumit discussed some ideas in early 2012. Manoj was handling gifting category as part of his marketing role at Flipkart. Sumit found some good ideas working well in gifting industry internationally. Two of them iterated on couple of these ideas and finally started with Giftxoxo as a social gifting company. They mulled over doing something unique and then launched this unique concept of Experiences as a gift.
Later in 3-4 months, Abhishek and Kushal joined the journey of Giftxoxo. Today, the company has a team of 50 people across three locations including Bangalore, New Delhi and Mumbai. Currently, Sumit is responsible for business development, sales, logistics and finance at company and Manoj is handling product strategy, marketing and HR. Abhishek manages engineering and technology at company whereas Kushal is looking after Sales and HR functions.
The main concept and the USP(unique selling proposition) of the company turns out to be fact that everyone wants to make their special occasions like anniversary, birthday, first date etc. to be an unforgettable affair and pine for an exclusive treatment. "People want to try different things like flying a plane, becoming a DJ, learn cocktail mixing, horse riding etc. But the hard side is that even after investing time and energy to arrange every bit of it, you still get an unsatisfactory show.Three years back 'we' at Giftxoxo, spotted this need gap in the market and introduced an innovative concept of Experiences in India" says Sumit in interview with Techstory.
At Giftxoxo, each experience is hand-pick from the best and most trusted brands. These 'unique experiences' are created very meticulously with lot of background research and consideration of various factors like place, prominence, people's perception, safety, exclusivity, value for money etc. Team Giftxoxo keeps on hunting for interesting places in your city, from restaurants to flight simulators, from eccentric to opulent, and work with them to create experiences that are too incredible to forget. With such hard efforts, Giftxoxo now has the largest collection of such extraordinary experiences which one would cherish and enjoy doing.
"The new age consumers who are willing to spend well on lifestyle are potential customers" explains Sumit. On the corporate side, Rewards and recognition, loyalty programs, gift cards form more than $ 5 billion market. Companies are also spending on employee perks, benefits and looking for some unique solutions to cater to such needs. Today's market size for experiences is touted to be somewhere around $10 billion which explains the huge potential in the concept.
The key product differentiators of the company are strong selection for their customers, a good customer centric service, and strong technology backend to bring automation wherever possible. Apart from that, they work with only quality service providers making sure to never compromise on quality.
The journey of the company so far is not plain-sailing as it might sound. "Sometimes we have taken few wrong decisions but also did corrections immediately. We always are looking for feedback from customers, mentors and industry leaders in India and outside. But persistence is the key to success and that is our learning" Sumit emphasizes.
One of the biggest challenges posed to company has been 'consumer awareness'. Though corporate are quite aware of such products but both experiences and gift vouchers are nascent to direct consumers. Giftxoxo is using different marketing channels to handle this awareness issue and make it a mainstream requirement. Another challenge takes shape of 'turn-around time' where no one is ready to wait for utilizing the services. The company is on course of actions to overcome these challenges including setting up of proper process flow system with technology intervention and deploying some software.
Side by side, the company is exploring options to raise funds to expand. Giftxoxo has already received an angel funding from Mumbai-based Kshatriya Ventures in 2013. Yet again, the company is looking forward to raise funds which it aims to use for increasing the human capital in various functions like technology, B2B sales, marketing, customer service and product management. It also plans to invest in technology to streamline and increase the efficiency of various processes like order management, customer care, CRM and automation of various processes. Moreover, soon we can expect mobile app of Giftxoxo in market.
Despite of all, Giftxoxo has expanded its service base to Gourmet, Adventure, Tours & Getaways, Health & Wellness, Arts & Learning and Philanthropy etc. in such a short span of time and is constantly working towards providing unique, exclusive and personalized experiences across these categories. Currently, the company works with over 300 gift voucher brands and over 1000 experience vendors in 19 major cities of India. Giftxoxo works with over 400 corporate clients and over 20,000 direct customers across India making their 'special days more special' since their inception in April 2012.