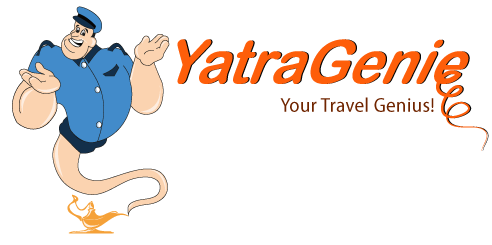 Bangalore, May 4th 2015:YatraGenie, one of the leading online bus ticketing and cab-booking platform has introduced taxi rental services in 21 cities across Andhra Pradesh.  Through this expansion,YatraGenie has emerged as one of the largest taxi aggregators covering the smallest to the biggest cities in Andhra Pradesh. YatraGenie, which is one of the government licensed taxi operators in the country, plans to expand to 100 cities by the end of 2015.
On the occasion, Renil Komitla, CEO of Yatragenie.com said " We are delighted to expand our services across 21 cities in Andhra Pradesh. We thank our customers for their positive response and we will strive to provide a quality consumer experience. The demand for taxi services in tier II cities has seen a significant rise over the years. There are hardly any players in the organized sector who provide quality service to customers in smaller cities. Through this expansion, we want to ensure that we are able to serve our customers in smaller towns as well as in bigger cities"
YatraGenie will now be available in Visakapatnam, Rajahmundry, Anantpur, Guntur, Ongole,Chittoor, Kadapa, Eluru, Kurnool, Eluru, Kakinada, Srikakulam, Gudivada  and many other cities. Apart from these, YatraGeniehas already launched services in Nellore, Tirupati, Gudur, Kavali ,Vijayawada and Bengaluru. With the addition of newercities ,Yatragenie.com will be a one stop destination for both bus and car travel booking services for entire costal Andhra Pradesh region.
Bookings can be made by dialing 2020202<STD CODE> or through YatraGenie' mobile app or by logging onto the YatraGenie website.
Within three months of launch, YatraGenie has undertaken more than 30,000 bookings across cities. It is also the first Taxi aggregator with mobile app and Driver app launched in regional languages.
YatraGenie.com, a travel portal by Paxterra Software Solutions Pvt Ltd, provides world-class travel experience to the people of India. As of date, YatraGenie.com is covering most of the major Indian cities for bus travel and radio taxi services to certain segments of south India, with a vision to penetrate into rest of India with a model that is beneficial to the customer base and operators. The company is poised to expand services into airlines, hotels and logistics management by end of the fiscal year 2015-16.
Paxterra Software Solutions Pvt. Ltd. is one of the fast growing services company with a workforce of 750+ employees, most of them working from the Bangalore headquarters with other offices in San Jose, California and Richardson, Texas. The company was founded by MrRenilKomitla (President and CEO) in 2008, with a strong portfolio of customer engagements from telecom, manufacturing, semiconductors, transportation, insurance, retail, oil and gas, sports, travel and tourism, hospitality, banking and entertainment industries.
Comments
comments