It's definitely hard to sink in being laid off from a prestigious bank like Goldman Sachs, but harder to do so when it happens at what you thought was a routine meeting.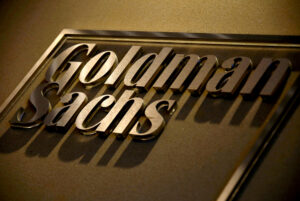 According to insiders who spoke to the New York Post, as the paper reported Friday that
on Wednesday, Goldman eliminated 3,200 jobs, or approximately 6.5% of its workforce. That didn't come as a surprise as CEO David Solomon had already cautioned staff last month he anticipated that "headcount reduction will take place in the first half of January, citing "tightening monetary conditions that are slowing down economic activity."
But getting fired did apparently surprise some employees who showed up for what they thought was a routine meeting.
The employees who were laid off had reportedly been emailed calendar invites for fake meetings, some as early as 7:30 a.m., at the bank's New York headquarters. But when they showed up, they told they were being slacked off, with their manager looking on.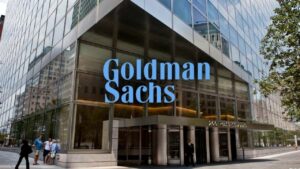 According to the Post, Wednesday was internally dubbed "David's Demolition Day".
When Fortune asked Goldman Sachs about the Post report, Global Head of Communications Tony Fratto replied:
"We know this is a difficult time for people leaving the firm. We're grateful for all our people's contributions, and we're providing support to ease their transitions. Our focus now is to appropriately size the firm for the opportunities ahead of us in a challenging macroeconomic environment."
Lately, in the tech sector, etiquette surrounding layoffs has been heavily criticized. The sector has seen dramatic workforce reductions in recent months, even as overall the U.S. unemployment rate remains low.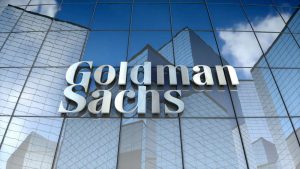 Earlier this month, Salesforce CEO Marc Benioff was criticized by several analysts and employees for dodging questions during an all-hands meeting about mass layoffs announced only the day before. One employee questioned whether the Hawaiian concept of "Ohana"—the idea of family bonds that encourage people to be responsible for each other—should still be core to the company's culture, as Benioff made it at Salesforce's founding.
In November 2022, Elon Musk came under fire about how layoffs were conducted at Twitter after his chaotic acquisition of the company in late October. As Fortune reported, "some employees found out their jobs were being eliminated after they couldn't log on to their company email or messaging system. Others learned their fate via an (unsigned) email sent after the workday."
HR professionals did not think twice of their words when weighing in on the tactics. "I have worked in HR for over a decade and seen many different sizes and types of companies handle layoffs," one tweeted. "From where I'm sitting, Musk's Twitter is going about theirs terribly—legally, ethically, and humanely speaking. Infuriating and heartbreaking."
In August, a CEO even received huge criticism after attaching a teary-eyed selfie to a LinkedIn post in which he described the guilt he felt over firing staff. Detractors called it a PR tactic and accused him of fishing for sympathy.