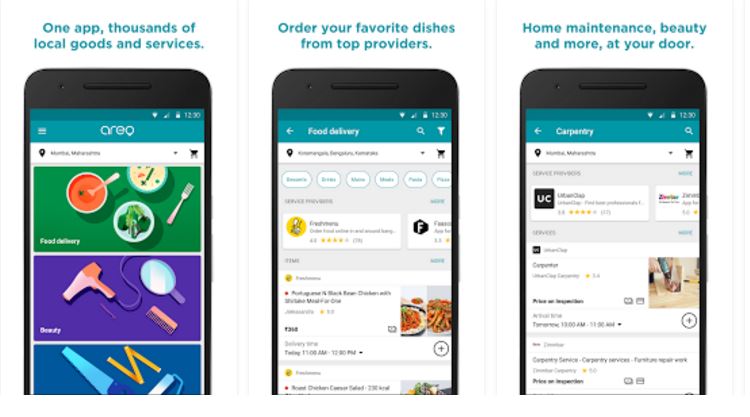 In a latest development, Google has rolled out a new app first for India. The app named Areo is one single app for food delivery and home services. It is currently live in Bangalore and Mumbai, bringing the city's top food and home services right to your door.
The app might look like it is directly competing with other services in India like Swiggy, Zomato and Urban Clap. But, it has merely partnered with them to use their services through the app. The food section lets you filter different cuisines in your area along with a separate filter for vegetarian and non-vegetarian food.
Along with food services, the other interesting feature will help you reach out to quality service providers like electricians, plumbers, etc right from your mobile.
Hyperlocal services is usually the way for any small aggregator product startup to enter the big leagues. Since early 2014, the Indian startup ecosystem witnessed a fair share of hyperlocal startups that have sprung up at numerous locations across the nation.
A point to be noted is that not many of these startups aren't still existing in the market. Even startups that have raised millions of dollars such as PepperTap, Tiny Owl among others have shut down. Billion dollar ventures like Ola and Flipkart have also pulled out of hyperlocal services earlier.
We are yet to see how Areo is going to disrupt the market!
Also Read: Hyperlocal Startups That Failed: When And How Did That Happen?