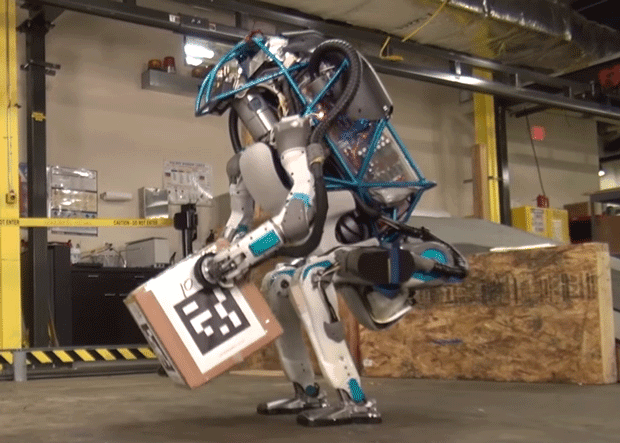 18 March, 2016, USA: It seems like robots of Boston Dynamics have failed miserably to generate the interest of Alphabet Inc. (parent company of Google) and the company might put these machines up for sale.
Alphabet executives think that Boston Dynamics is unlikely to generate substantial revenue in the next few years and is hard to work with. Toyota or Amazon could be interested in acquiring Boston Dynamics for their manufacturing or warehouse operations, states the report published in Bloomberg.
As per the speculations of the market, Google is also scared of these humanoids and this sense of fear can be judged by the internal messages hovering around within the company. These robots designed by Boston Dynamics have some additional features that make them stand out from the masses. The newly crafted humanoids, can fall and stand just like in the movie Terminator.
Google, in 2013 made inroads in Boston Dynamics by acquiring the firm and besides Boston, it took over some other robotics startups as well. The main idea behind the move was to develop a highly qualified robotics team which can assist Boston Dynamics on robotics project. With this development, Google was hopping that it will fulfil its commitment of shipping the affordable robots as soon as possible. However, the idea didn't click well and internal clashes among the robotics engineer added agony to Google's pain. At the end, Boston Dynamics failed to achieve its target.
Courtney Hohne, Director of Communications, GoogleX, wrote in a private mail, "There's excitement from the tech press, but we're also starting to see some negative threads about it being terrifying, ready to take humans' jobs. We don't want to trigger a whole separate media cycle about where BD really is at Google.We're not going to comment on this video because there's really not a lot we can add, and we don't want to answer most of the Qs it triggers," reports Bloomberg.
Also Read-
Boston Dynamics Introduces 'Next Generation' Atlas Robot
Comments
comments