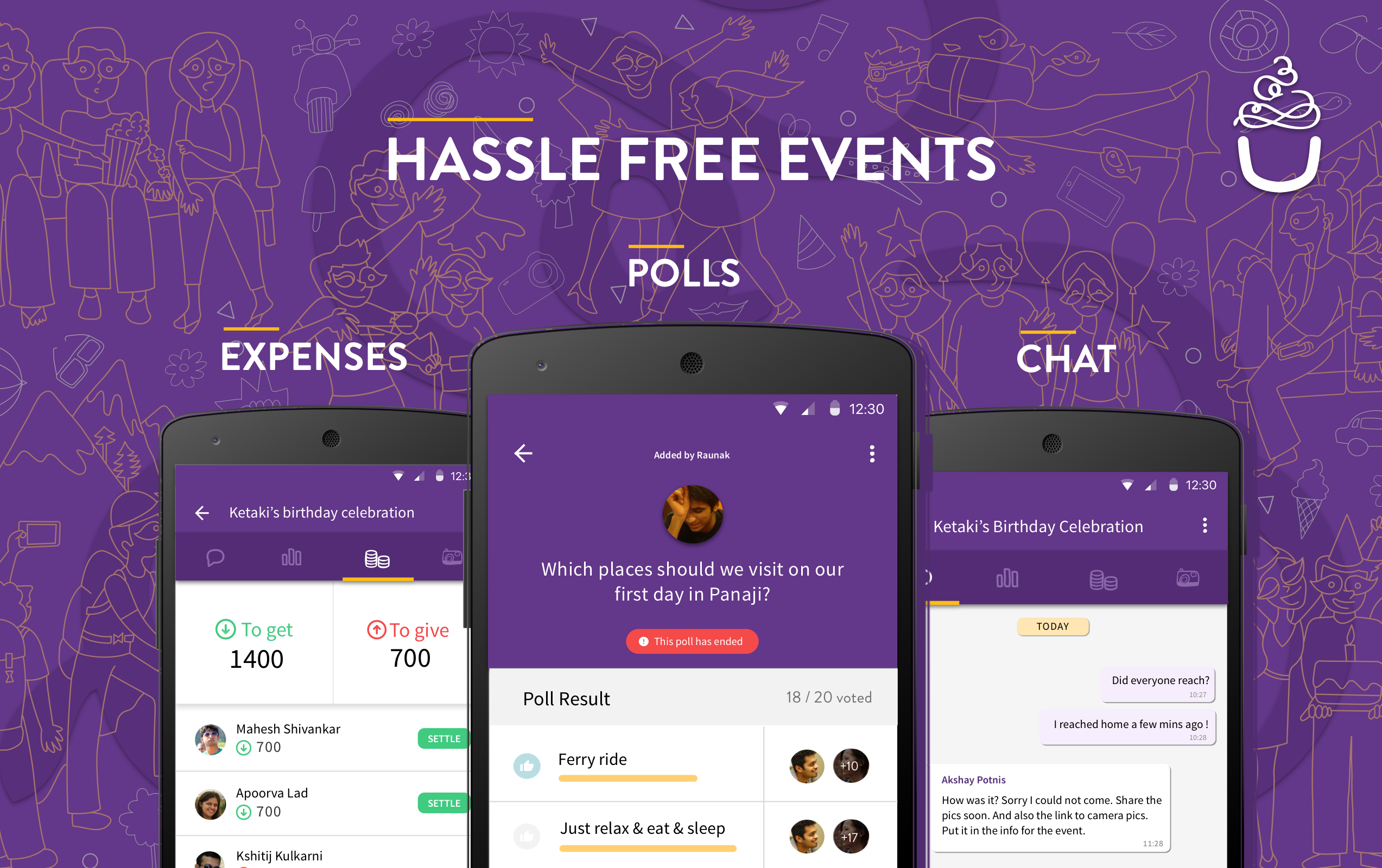 So how do you plan a group outing or a group trip today ? Typically the communication would start via whatsapp or email, there will be a number of phone / skype calls to decide on the dates and the place, lots of going back and forth for getting everyone to a consensus and once the trip is over you might share photos on Facebook or Instagram and then settle the expenses via Splitwise.
Ahh ! You have already used too many apps for planning a single outing !
The lack of functionality to get things done in an organized manner by messaging apps such as Whatsapp has given rise to the need for apps such as Muffin ! The quick adoption of Muffin app by Indian audiences is a proof of the same.
In this article we look at the white space that exists in group planning/ group organizing space and how apps such as Muffin are successfully filling this gap.
Group planning – A white space in the flooded messaging market
The acquisition of WhatsApp by Facebook for $19billlion and Skype by Microsoft for $8.5 billion clearly indicates that messaging and communications platforms will play a huge role in the future of internet.  WhatsApp, which had 1 billion monthly active users as of February 2016 is the most widely used messaging app in the world. However unlike WeChat which has enabled features such as electronic payments for inside shops to replace cash, taxi-hailing, commerce through WeShop, buying plane tickets, paying your utility bills, and much more, Whatsapp has not aggressively added features to enable a lot of result driven activities through the messaging platform (A lot of WeChats functionality is available in certain countries only). Users thereby end up using platforms such as Whatsapp for a lot of unorganized communication and turn to other platforms to get work done.

This has given rise to a number of apps to fill up this space such as Muffin app for organizing group meetups or Teamchat – A Whatsapp type messenger for enterprises.
Capabilities of Muffin
Muffin
is an event planning and execution app that allows you to organize events within a close group of friends.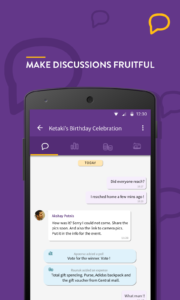 The typical areas of use of the Muffin app are events such as treks, trips, birthdays, farewells, and reunion.The app provides its users with end to end functionalities for  organizing a group event such as messaging within a specific group, polling to arrive at a specific decision, expense management etc. The App also has tie ups with businesses that provide services required during an event such as cake shops, party planners, photographers, commuting services and so on.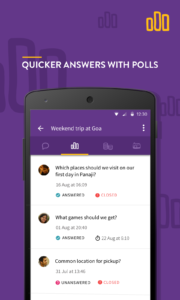 "Organizing a group event in a systematic manner can become quite overwhelming especially as the group gets bigger and bigger. A lot of times events do not get planned only because no one wants to go through the hassle of  organizing them. With Muffin App we want to take care of all event organizing related activities and make event organizing a fun and hassle free experience, " says Kshitij Kulkarni, Cofounder of Muffin.
In coming releases, Muffin plans to bring in memories, responsibilities and reminders.
Amol Potnis, Kshitij Kulkarni and Akshay Potnis are the cofounders of Muffin App. The idea of Muffin came about when the trio was wanting to organize a trip with a small group of friends and were thinking of the most hassle free way to do so ! That is how the idea of Muffin was born.
And why is the app called Muffin ? Simply because, they were eating Muffins when the idea struck.  "Just like all the different layers and elements of a Muffin bring out the taste, our product will bring different facets of a meet-up together" was the philosophy behind naming the company .
Amol now handles technology aspects at Muffin, Kshitij takes care of all things business, Akshay is in charge of user experience at Muffin whereas their team member Ashish Modak is a full stack ninja and takes care of application development.
The Journey Till Date And Future Plans
Muffin was launched on 6th September 2016. The company is currently looking to tie up with various third parties to make more and more event planning information available on Muffin . The core offering of the app could be used in India, US and UK.
Muffin is designed for youth in India. Currently, various sources show that there are 60M youth from top 8 cities that use mobile internet daily. This is the primary target market for Muffin.In next six months the company aims to reach 20k users and be present in more cities.
The company will soon launch its iOS app. Team Muffin is also looking to raise
funds to scale the operations in other cities and make the technology team stronger.
Comments
comments