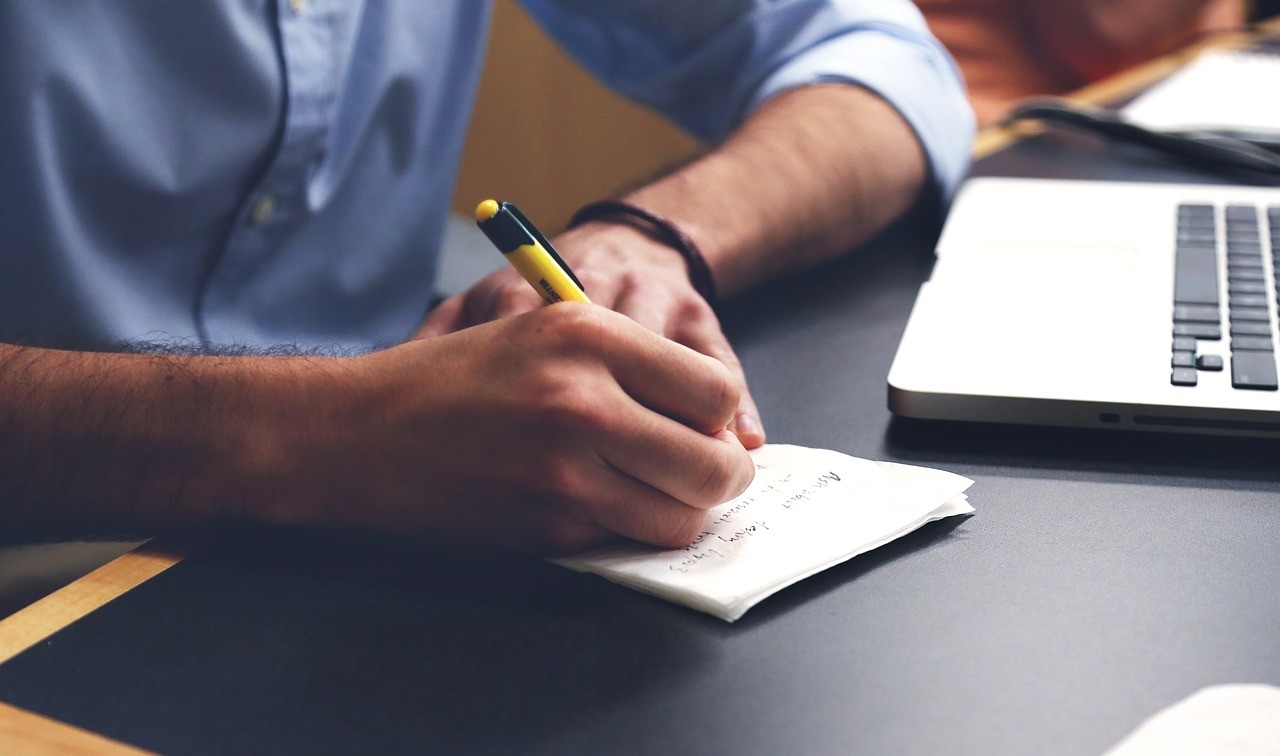 Starting your own company can often feel like you've boarded a freight train that just won't slow down. One minute, you've got nothing more than a great idea, a vision for the future and a determination to make it between those two points in one piece. The next minute you're spending money, hiring staff, going through research and development and beyond. All the while, the pace is only getting faster and faster.
Ultimately, one of the major goals of any entrepreneur is one of growth. You want to make sure that your company is bigger, more successful and ultimately more powerful tomorrow than it was today.
Growth is essential, especially during those early stages – growing the right way at the right pace can give you a sense of momentum that you just can't put a price on.
Growing too fast, on the other hand, opens up a world of new challenges that you might not be prepared for. The same is true of growing too slowly.
Related Read: Scaling Your Startup Is An Art, Not Science
So in a way, it's less a question of "how do I get my business to grow?" and more one of "how do I make sure that my business is growing at the right rate for what I'm trying to accomplish?"
As one might imagine, this is something of a delicate balancing act. Luckily, there is a world filled with successful entrepreneurs out there who have proven that it is definitely not impossible. You just have to keep a few key things in mind.
Know WHEN to Surround Yourself With the Right People
One of the major ways to successfully manage the growth of your startup doesn't just involve bringing on the right people, but knowing when an extra set of hands (or two, or three…) might be necessary.
As Twitter head engineer Chris Fry once said, "the purpose of hierarchy is to destroy bad bureaucracy." What he's really talking about here is the importance of using small, stable teams at the core of your scalability efforts.
Holding onto that entrepreneurial mantra of "I can do it all" is one of the keys to scaling too slowly for your business. However, the reverse is also true – bringing on too many people at once is a perfect way to guarantee that there will be "too many cooks in the kitchen," so to speak.
When bringing on groups to accomplish specific tasks, you need to choose both the people and the number of people very carefully based on the challenges you're trying to solve.
Try to keep teams small and nimble wherever possible, as doing so not only keeps things simple but it also avoids situations where too many people are making decisions and offering input simply because they feel to have to.
Also Read: The Single Most Important Factor Growing Businesses Go Wrong With!
According to Fry, there is "a lot of evidence" that suggests that teams that grow larger than five members (and that get closer to ten and beyond) open up a world of problems you can't afford. You start spending more time on coordination and getting ready for the idea of collaborating than you do actually getting the work done.
Recognize the "Entrepreneurial Crisis"
Another way to properly execute growth management for startups is to recognize when the conditions are right for an "entrepreneurial crisis." According to one study conducted by Stanford, most startups go through this stage when they reach between 50 and 100 total employees.
At this point, the CEO and founder (read: you) will have to transition from an intimate, personal management style to a more professional one. The key word in that previous sentence is "transition" – going from one mode into the other isn't as simple as throwing a light switch. This is something you're going to have to work on personally, as your leadership style will set the tone for everyone else.
Managing Growth Through Marketing
It's also important to acknowledge that growth management for startups involve working both outward and inward during these transitional periods. One way you can help make this easier has to do with the type of content you're putting out into the world in terms of marketing.
From the moment you officially open your doors, your startup is no longer created in a vacuum. There is an outward appearance that you're projecting at all times. As you pass through stage after stage in the lifecycle of a startup and begin to expand in terms of scope, you'll want to make sure your marketing collateral reflects this.
The presentations you create with a tool like Visme (which, full disclosure, I am a founder of) should reflect a business that is getting larger all the time. You can easily put a positive spin on this – craft presentations that are built around the narrative of "look how far we've already come since we started" – but they should reflect this transformation just the same.
Related Read: Entrepreneurs: Learning To Sell Is Not Optional!
It will not only help bring customers closer to your core business, but it will let them go on the journey of your company's evolution right alongside you. They'll feel more engaged with your company if they feel like they were able to "get in on the ground floor" of something special.
Note that the same is true of the internal materials you create, too. As you continue to grow, make sure that the professional presentations aimed at getting staff members on the same page reflect this. Make sure they clearly outline your plan for the future so people don't start to think you might be growing too quickly.
Every aspect of these materials – from the presentation template you choose to font selection and more – should reflect the rate at which you're continuing to grow and evolve.
Don't forget to think about your own website in terms of these factors, too. Use resources like website grading quiz to assess your site for key characteristics like design, experience, performance and more. Let the quiz help you determine your strong and weak points so that you can make sure the ultimate impression your site gives matches the level of growth you're trying to sustain.
Striking a Balance
In the end, remember that growth management for startups is all about finding the right balance between where you are and where you want to go. Growth for startups is a marathon, not a sprint – but it's possible to get too winded too soon if you don't plan accordingly at the outset.
Related Read: 6 Surprising Growth Hacking Strategies For Your Startup's Success !
Not every company needs to become a billion dollar unicorn overnight – most of them really shouldn't, in fact. Keep your eye on the prize of the product or service you're trying to launch, know your limitations and recognize the warning signs that you might be scaling up or down too quickly. If you're able to keep that much-needed level of perspective, you'll do absolutely fine.
(Disclaimer: This is a guest post submitted on Techstory by the mentioned authors.  All thecontents in the article have been provided to Techstory by the authors of the article. Techstory is not responsible or liable for any content in this article.)
About The Author
Payman Taei is the founder of Visme, an easy-to-use online tool to create engaging presentations, infographics, and other forms of visual content. He is also the founder of HindSite Interactive, an award-winning Maryland digital agency specializing in website design, user experience and web app development.
Comments
comments