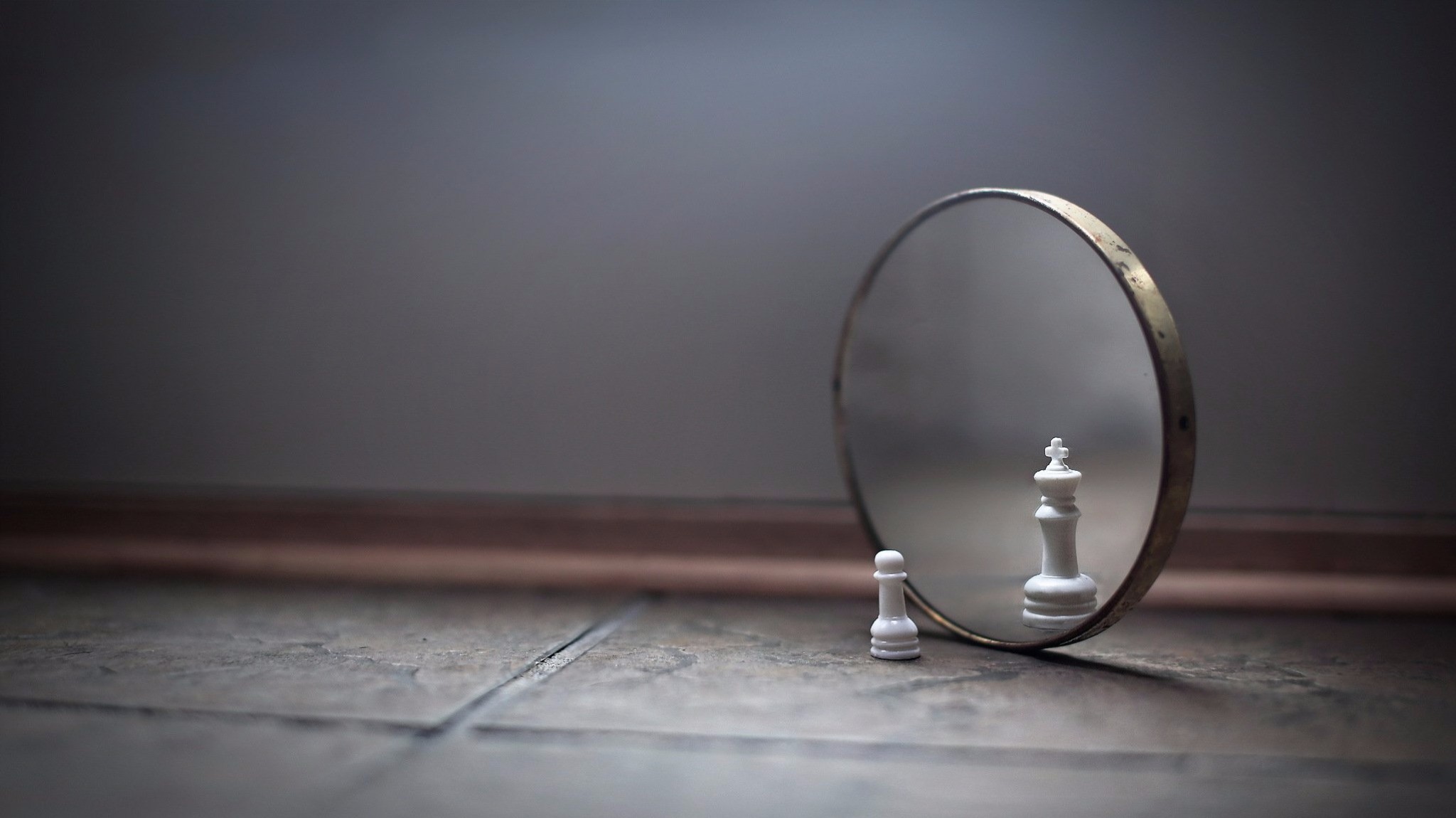 Google! I got familiar with this name during my B.Tech days when I was supposed to make a project and was clueless on how to find information for it. After shuffling through different books related to the project topic and ending up with limited information, I was introduced to Google somehow and started browsing on it.
While working on it, I realized how big a company it was. Since then, all I kept wondering was when we Indians will be able to create something as miraculous as Google.
However, after working in product-based companies and having done multiple startups it allowed me to understand the software industry and how innovations happen there, the question in my minds changed into 'Why we Indians aren't creating a Google?'
With Indians filling the executive ranks at so many western establishments like Google Inc CEO Sundar Pichai, Microsoft CEO Satya Nadella, and Adobe chief Shantanu Narayen, a majority of Indians raised questions about India's own technology ambitions wondering why India hasn't innovated something yet.
Related Read: 7 Indians Who Are Ruling U.S. Based Companies
They say, 'we are a country of 1.2 billion people while the US is just a country of more than 300 million people'. With such a huge population, why can't India create something as big as a Microsoft, Google, or Apple?
Witnessing their confusion, I feel they aren't aware of the entire issue. It has not been projected to them in the right manner. Here are the reasons that might clear this air of inquisitiveness and confusion:
1. We follow the saying 'Necessity is the mother of all inventions'
We belong to a third world country, where our problems and issues are thoroughly different as compared to any developed or first world countries. So when your problems are different, the solutions will also be different.
Having a population of 1.2 billion people doesn't mean one can create the next Google, Microsoft or Apple. Solutions will be based on the problems that a particular country is facing and not the size of its population.
RedBus is a perfect example of this statement. It was innovated to solve the problem of booking bus seats and the way we have been commuting in the country.
Apart from this, there are other factors like how the innovative entrepreneurial talent is being accepted by the society, what sort of exposure they have and the amount of funds being allotted to them.
Globalization in India has brought financial freedom among the people. With the arrival of financial freedom, we witnessed a tremendous financial boom in the middle-class society.
They started shifting to upper middle-class and the rich became elite. In India, startups only target the lower middle-class, middle-class or the upper middle-class people because they are the actual consumers affected by any problem. That is the reason Indian startups like Zomato, Ola, Paytm, Flipkart became a hit.
2. Right now India is in 2000's of USA
Globalization entered the US in the 1970s, which makes it evident that India is way behind these superpowers in terms of development. Their necessities are our luxuries, which makes it obvious that their startups will be different than ours.
For instance, when Apple started in 1983, we in India didn't even have a proper electronic industry.  When Ford started in the 1950s, India had just got its independence. We couldn't have expected companies like these out of our country at that period as they were trying to develop some solution for their country.
These companies eventually evolved to become really big and started expanding to other geographical boundaries to emerge as multinational companies.
It's not that Indians are lacking in skill sets required to create billion dollars companies. We have had some of the brightest tech minds in the world to create a global revolution, but we have local problems to solve focusing our nation.
Related Read: What Can Indian Entrepreneurs Learn From Startups In U.K?
This means we too can create global tech giants, but keeping our market necessities and strengths into consideration we have created Infosys, TCS, Wipro and many other service giants.
3. Acceptance ratio is low
In general selling a product is tough, selling in India is very tough. New initiatives in technology sectors were always lagging in India due to the lack of early adopters.
Remember MySpace? The huge social networking site once upon a time that got to the scene ahead of Facebook, lost big when Mark Zuckerberg introduced Facebook.
Similar was the story of WhatsApp, which took off big time and over powered Skype and chat messenger in a very short span. Few other examples are Airbnb world's biggest p2p platform for renting homes, Snapchat where primary chatting format is through pictures.
Had these platforms been created in India, people of the country would have been skeptical in registering in them thinking they would have to share their personal details or contacts from the phone or allowing strangers into their home.
This suggests that the acceptance ratio for these sort of products is extremely high in the USA than India.
4.Why India is not China
We have been hearing numerous times that If China can create large success stories like Alibaba or Xiaomi, why can't India create the next Google? Well, the fact is we too have the potential to become a powerhouse like China if things fall in place.
The Chinese government banned Facebook, Twitter, YouTube, Google, whatsapp etc giving space to local players like Sina, Baidu , wechat and Tencent to develop into billion dollars companies. Due to their government policies, China is able to do few things.
If government policies allow, Indian technologists can also be far ahead of any other developed country and a Google can be created in no time. Google of India is Google, Facebook of India is Facebook, Whatsapp of India is Whatsapp, this need to be changed for a better and stronger Indian economy.
Related Read: Women Entrepreneurship – Steps Taken By The Government To Promote Women Entrepreneurs!
5. Once upon a time, Indian Government wasn't keen towards making India a manufacturing hub
Today, India is home to some of the world's most brilliant technical minds, most innovative start-ups and a growing collective of venture firms. However, there was a time when global companies were hesitant in coming to India, citing several regulatory problems inherent to the region.
With hardly any government support, global companies were facing permission issues in India. On the other hand, the Chinese government was allowing the foreign companies to set up an industry in no time. With everything in place and production cost extremely less in china, getting a product manufactured in that country is actually a child's play.
Prime Minister Narendra Modi realized that to start the engines of progress, he has to take a major leap and thus intervened with his campaign Make in India wherein an MNC can come to India and set up a business in a very short span.
6.We Indians have a 'Services' mindset
India developed Slideshare, the only well-known global startup from India. So why bringing a technology company out of India is actually difficult? And why a majority of companies are only coming out of Europe or the USA?
The reason is technology, which is the core of any startup. India's tech industry is built largely around outsourcing giants like Wipro, TCS, and Infosys. Much of the work they do involves programming and coding of products designed elsewhere.
As India is dominated by service-based industries, a majority of people want to be in the hierarchy and become managers, allocating the work to his/her subordinates rather than staying in core technology field. People wanting to go into the technical stream are very less.
Related Read: GDPR : Opportunity or Challenge for Indian IT Industry?
Moreover, in our country, it takes extreme guts to go against the societal pressures to pursue a business opportunity without a steady income. Such an environment makes it even more difficult to channel the energies towards innovation.
Fortunately, times are changing and India is now becoming the largest tech incubator in Asia, the third-biggest in the world, and it's on track to become the global leader. With such tremendous progress, we have a lot to celebrate.
Current generation is giving a new hope for a better India, in recent past we see a lot of early adaptors for different products and services that were being launched. So it's not that India couldn't create tech giants If it would have been a necessity, we could have created it long back.
(Disclaimer: This is a guest post submitted on Techstory by the mentioned authors. All the contents and images in the article have been provided to Techstory by the authors of the article. Techstory is not responsible or liable for any content in this article.)
Image Source: million-wallpapers.com
About The Author:
 Lokesh Bevara is the Co-founder & CEO at FOOM (A subscription based platform/start-up for drinks), with over 10 years of experience in Product development, Marketing & Sales, Business development, Operations, Strategy, Pricing and Financial planning.
A Stanford University Graduate in Innovation & Entrepreneurship, Lokesh began his professional career as a software engineer with EMC followed by a one year stint with IBM ISL. His journey as an entrepreneur started in the year 2012.
As a founder of five start-ups (myprepaidtaxi.com, 360Cabs, 360ride Sendthrume and FOOM), Lokesh actively mentors other start-ups and give talks on entrepreneurship in colleges.