When I asked my seven-year-old niece what she wanted to become, I was dumbstruck when I heard the word she mumbled, 'an E-n-t-r-e-p-r-e-n-e-u-e-r!'
It was then I realised that she is all grown-up, or maybe the generation to come is just born smart. Soon I realised that the world is after this new bling! Alternatively, calling it an obsession among the masses, is indeed remarkable.
People now-a-days are eagerly awaiting to dip their hands in the start-up puddle instead of opting for a summer internship.
Bazinga! Out there, we have many fine 'phase of success' stories! From Facebook, to RedBus to Freshdesk, all initiated their journey as an incipient startup before becoming what they are today. How do you think they made it?
There are a zillion great ideas and opportunities out there, yet only a few make it to the headlines, every 4 out of 5 startups fade away!
Are we to blame the law of 'survival of the fittest'? Or the parity in business decisions? What budding entrepreneurs fail to foresee is that:
Your entre- journey is not about how and when you start; 'Entrepreneurship' is a metaphor for failure having a brief phase of success; it's not about how long you survive it's about how high you scale.
There is no magic wand or lethal scientific formula to make it to the end. Rather it is all about the art of ditching the pitfalls with smart play.
Related Read: Scaling-up vs Profitability: The Billion Dollar Question
Newbie Entrepreneurs watch out:
Don't Underestimate your needs
The first step is to: Figure out the cash needs.
Funds are one of the basic milestones of any business. Depending upon the type and nature, the cash needed varies drastically. It can range from a few thousand, out of your pocket savings to millions, depending on funding.
Computing the revenue needs to offset the startup costs is a challenge. However, the golden rule is, budget more than what you think you would need.
The art is to: Take the upfront investment cost, then double that figure, then double it again.
A 'Eureka' idea may not be a Good Opportunity
The first step is to: Not confuse a new business idea with an opportunity.
A great idea ignites the fire of passion that ultimately leads to perseverance. However, what happens when the idea does not have a great market acceptance, it will ultimately fade off.
Just cause you made it and thought it would change the world, does not presuppose customer commitment.
The art is to: Study the market once to strike the intersection of a deep customer need to translate opportunities into value creation.
Also Read: 3 Years, $290 Million Raised And A Valuation Of $1.3 Billion; Bipul Sinha Shares Rubrik's Secrets To Become One Of The Fastest Growing Unicorns In Silicon Valley
Let go when it's right
The first step is to: know exactly when to pivot
Times have shown that many businesses you know today started as something else. Take, Instagram, which initiated as a gaming and photo app; Twitter started as a side project to send SMS messages.
It is always hard to walk off from the Eureka moment that kept you committed for so long.
The art is to: Take courage to walk even needed from your main project to strike potentially bigger money making avenues.
The world is your stage
The first step is to: capture the world by thinking it is your oyster
Although the advent of globalisation and the inspection of the internet has made the world a borderless market, for newbies, it is still a challenge.
Deploy the facets of the internet and upgraded technology to its fullest to achieve your ultimate goal.
The art is to: Don't just focus on making money around the corner, harvesting the same around the planet.
Business Divorce is never an option
The first step is to: Choose a right Business Partner
Businesses are not marriages, which when went wrong can be fixed with a divorce. Dissolving a business is worse than a divorce.
Related Read: 6 Tips You Must Follow While Choosing Your Business Partner!
On choosing a wrong marriage partner, you can divide the assets, learn from past experiences, take separate paths. However, ironically, in businesses, even the thought of it means resources to drain. You may not have enough funds to buy out the other, as any excess would already be absorbed by the business.
So what happens is you are stuck with your business Spouse with just limited options to walk off, if broken will leave you truly busted.
The art is to: look for a partner who can complement your strengths and weaknesses with a wider vision of long-term growth.
Learn the art, polish yourself with repeated practise and you would definitely scale along the rising slope of a hockey stick.
(Disclaimer: This is a guest post submitted on Techstory by the mentioned authors. All the contents and images in the article have been provided to Techstory by the authors of the article. Techstory is not responsible or liable for any content in this article.)
Image Source: vox.com
About The Author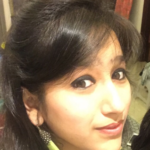 Nimisha Gupta has an unleashed zest for everything creative. Is a budding writer, inspired from coffee beans to pen down, when the world sleeps. It's not about the destination rather the journey. #Musicbuff #Coffeeholic #ChocoManiac #Trailblazer.
Affiliated with QuickCompany which deals in Company Registration, Trademark registration, Service Tax Registration, MSME, Import -export Code and Other Legal Activities.